Have you ever wondered where your competitor sources their marketing or giveaway items?
Is your sales team begging for better swag items?
Not only are we going to give you answers from one of our favorite suppliers, but you'll get valuable insight you can use the next time you have to source items for your event, trade show, or incentive trip.
For the first in a new line of posts, Interview Series, I had the pleasure of speaking with a partner of ours, Stephen Rios at Texas Sportswear, to pick his brain and ask several questions including popular picks, what to consider, and timing. Check it out!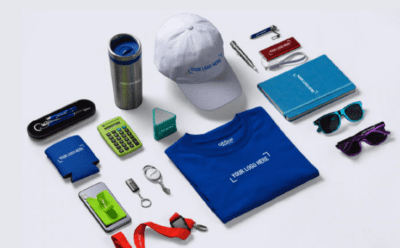 Everything You Need to Know About Ordering Promotional Items and Apparel for Events
Q: What are traditional items ordered for events?  Trade shows? Incentive Trips?
A: Traditionally, most events are looking to offer basic apparel – shirts, caps, tote bags, etc. But our goal as product experts is asking the right questions to gauge what a traditional item looks like to a client's target audience.
What kind of event is it?
What are the demographics of the people attending?
Where is the event (location, indoor/outdoor)?
When is the event (time of the year, morning, lunch, evening)?
What is going on at the event?
These allow us to then come up with items that may be different than just getting any t-shirt thrown in a canvas tote bag. The goal is to always build a product that is applicable and popular to the audience attending the event. There is a ceiling to sales if you're only offering "basic" product that you can find at any given trade show or event.
If the event is more of an indoor conference/trade show event being put on- you have to look at your audience. Who is attending? What do they do? Are they doctors or construction/tradesmen? Two different audiences that will likely appeal to very different ideas. Typical items for conferences are going to be, pens, cups, shirts, canvas bags, name tags, lanyards – but our goal is to think outside the box so we aren't offering what's traditional, even if it is traditional, we want to offer something that is going to be memorable. So what would make it more memorable?
Support YOUR business by setting up an online store and selling YOUR swag. Several of our awesome clients have already sold a lot of merch to support their #localbusiness Contact us for the deets! #shoplocal #smallbusiness #fortworth #fortworthsmallbusiness #onlineshop #onlineshopping #screenprinting #embroidery #promotionalproducts

Posted by Texas Sportswear on Thursday, March 19, 2020
Q: What are the items that are over-ordered and not worth ordering?
A: Depends on what your expectations of what you are hoping happens with that specific item. Here's what I would suggest – make sure to try and have people/company's sponsor certain items that would not make sense otherwise for you to pay for. Things that have the potential to be lost or tossed at the end of the event, probably are not worth ordering. But to truly answer your question, we would never suggest ordering a pen… pens are so over used! Also, anything that can be thrown away, like a Styrofoam cup, napkin, etc. Those are not bad products. But again, we just believe that there is value in branding – and anything disposable won't gain brand recognition.
Q: What is the difference in print styles? (Embroidery, Screen Print, Silk Screen and Embossed)
A: Embroidery is where we put thread into the fabric. Primarily done with Finer goods – jackets, hats, thick fabric bags, polos.
Screenprint is silk screen:  Most popular on t-shirts, tanks, drawstring bags, bandannas, sweatshirts, leggings, etc
Embossed/debossed: is an imprint method typically on a leather/plastic good where the logo is pressed or raised in the fabric/item.
There are a few other imprint styles as well: Puff or 3D embroidery Is where part of the logo in the embroidery is raised due to a foam backing being applied prior to embroidery is started. This results in part of the embroidered being raised vs laying flat on the garment.
Direct To Garment aka (DTG): is a printing process that is similar to having large inkjet printer putting ink on the t-shirts as one image vs the screen printing process that requires multiple screens and colors layered on the shirt. This is ideal for smaller orders of less than 15.
Sublimation: is a printing process where the garment starts off white and the fabric is dyed with high heat and pressure to embed the design in the fabric. Essentially, the imprint becomes part of the woven threads of the shirt. This process usually takes 3-6 weeks and has a high minimum order requirement.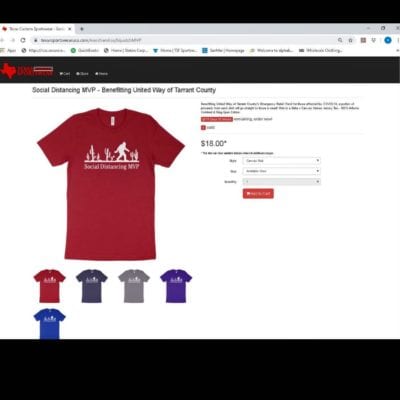 Q: What are the different logo files and differences?
A: When it comes to printing there is the good and the bad:
Good file types: Original Created logos from a vector art graphic software, like adobe illustrator or CorelDRAW.
Bad file: Raster Images. and when I say bad, they are just not print-ready files that require our graphics team having to go in and recreate the logo. Sometimes it's a simple trace but there are times where it is a complete REDRAW of the logo. We basically need the artwork to be clean artwork without any pixels.
The best way to understand is by watching this helpful little video: https://youtu.be/p2thSkOa_Xg
Q: What is the timing of each style?
A: When placing an order, our time clock starts once we have:
Approved artwork
Approved Quantity and sizes
Standard production time is 10 business days – however, rush orders can be accommodated.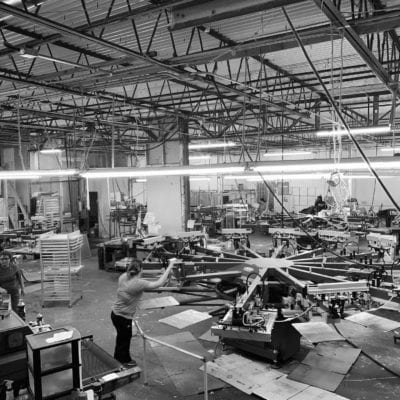 Q: Are there any restrictions with the print styles, materials to print on?
A: YES, mainly for DTG and sublimation.
DTG Has to be AT LEAST 50% cotton for the inks to stay on the shirt correctly.
Sublimation has to be AT LEAST 50% polyester for the inks to print on the shirt correctly and the shirt has to be a light color.
Q: Do you prefer sourcing in the US or internationally? Why?
A: It honestly depends on what we're sourcing. Our job is to find the best product and source for each client, regardless of where it is from. When dealing with anything outside the states, there could be times where you get what you pay for. However, with that being said – we do have some great partnerships with companies that are outside the US. But we always try and stay local when we can.
Q: What are Popular Brands that have a budget-friendly comparison?
A: The quick answer to that is: Most brands that can be sold retail, but are also offered in our industry. A good example of this would be YETI and RTIC Tumbler/Cooler brands. Clients are frequently asking for quotes on these and we typically try and steer them to a more budget-friendly option once they see the price difference. But we understand, sometimes it feels better having the name brand items associated with the gift.
Regarding apparel, we also frequently have the question of "we want something like Nike and Under Armour, but don't have the budget for those actual brands". Well again, we have many, high-quality polos and shirt options that are absolutely comparable but are less costly because there is not a retail brand name embroidered on the garment.
Q: Top 5 budget-friendly products?
A: Again, we are firm believers that one product doesn't necessarily translate to every single industry – so it's a hard question to answer. The same goes for mid-tier and luxury products. But a few items that always seem popular across all industries are koozies, drinkware, and notepads when you're on a budget. You just have to think about what can market to all audiences.
Q: Mid-tier products?
A: Caps, canvas totes, higher-end drinkware, tech products (earbuds, power banks, etc)
Q: Top 5 luxury products?
A: Padfolios, decanters, high-end crystal/glass (Baccarat, Waterford, etc), cocktail kits, use of high-end brands (Yeti, Nike, etc)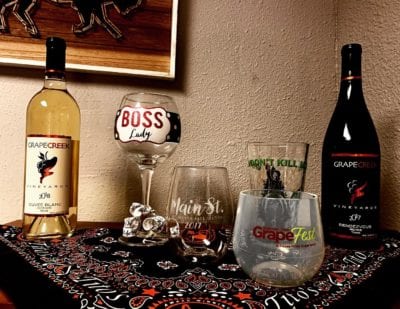 Q: What are helpful answers to have when looking at items to order?
A: Really, the when, where and who. When do you need the product by? where is it going? and who are you selling to? Of course, there are follow up questions to all three of those, but that is really the starting line!
Q: What is the importance of timing?
A: PROACTIVE vs reactive. Being ahead of the curve is the most important. So many things, unfortunately, can go wrong when placing an order last minute. For example, The mfg sends the wrong color shirt/item or they shorted the quantity by 1-15 items so you lose a day of production to get the right ones back in your hands and it was already a tight schedule, so now the items will have to be 2nd-day air vs ground – depending on location could be a costly mistake.
OR the mfg. just ships ground when it needs to be 3 days guaranteed and you miss the start of the conference.
UPS/FedEx loses a day of shipping due to weather OR the holidays.
ANYTHING CAN HAPPEN!
The more you are planned ahead and have a few padded days for items to arrive, the better.
Q: What are the best quality material to order? T-Shirts, Bags, Towels
A: It all depends on your client's preference.  Ideally, you want to order something cost-efficient that has a higher perception of quality.
PERSONALLY- I love the soft style shirts, which are your ring-spun cotton shirts and tri-blend shirts. I almost never hear anyone say, that shirt is too soft for my liking. No, it ends up being their go-to shirt when it's clean.
Tote bags, the heavy COTTON canvas tote bags. The poly canvas tote bags are economical but will not last like a heavy cotton canvas bag.
Towels: Again, it is one of those items that depend on the client and who they are marketing to. Most of the time with towels, we are ordering them for golfing and/or sporting events – and my go-to answer would be "don't spend more than you need to on them."
Q: What are the details needed to ship to an international location?
A: Really, just timing. International packages can take more time to receive because customs is involved. So just make sure you pad you in-hands date to accommodate
Q: Do you have any new exciting items you recommend?
A: New and exciting items are always changing and evolving! Right now, we're pushing our double insulated coolers for the summertime. Absolutely comparable to yeti, but more bang for your buck! Some of them have built-in lights and blue-tooth speakers as well.
Q: Would you like to add anything?
A: Really at the end of the day, we treat every relationship like a partnership. Honesty between both parties regarding products, pricing, turn-around times, etc is KEY. Our objective as marketers is to find THE RIGHT products that help our clients stand out and promote their organization, mission or goal. We are not just order takers; we're partners that want to ensure the success of every event our clients are a part of.
Waiting for your site to be built?
We build great registration sites FAST.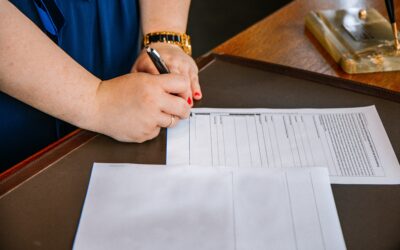 As event planners, our job is to figure out how to boost ROI and enhance our organization's brand...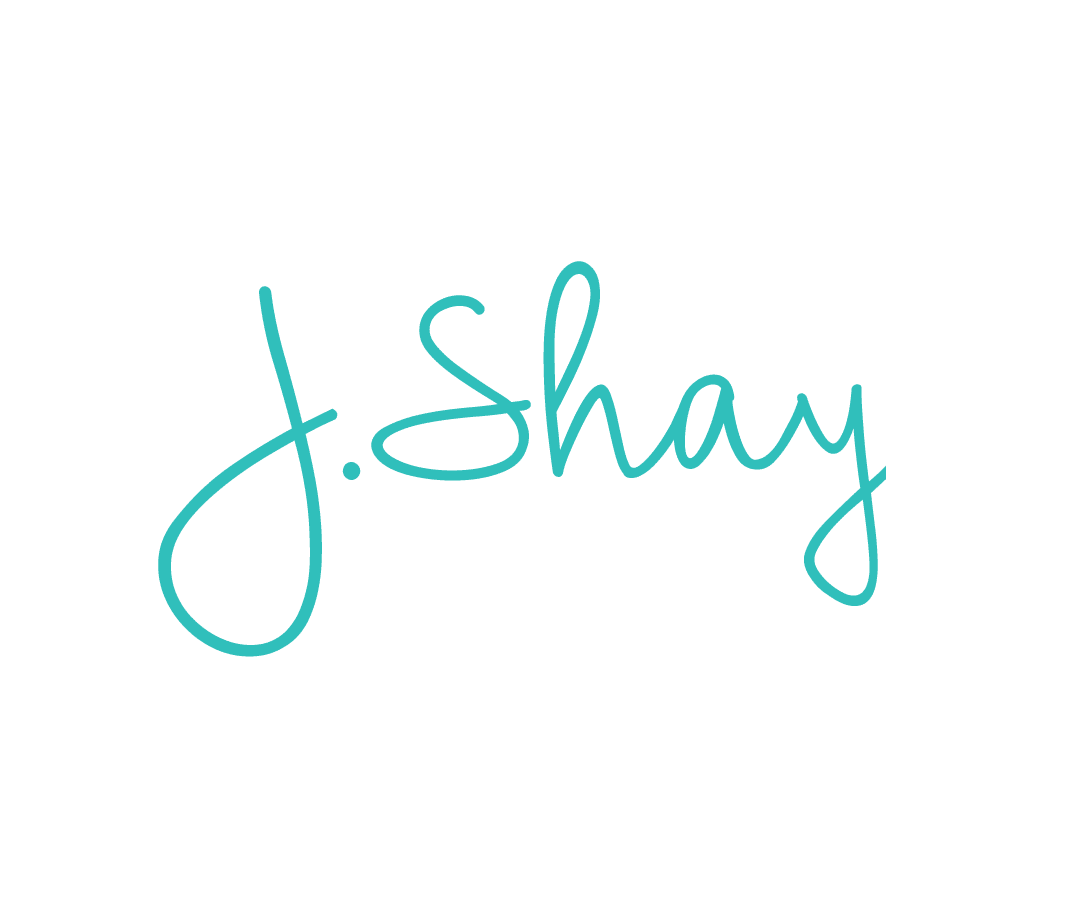 J.Shay Team is the generic alias for our event staff that want to submit work anonymously.