Put your next Corporate Event in the best hands possible.
Your next event is important – It tells your employees, partners and customers how attentive, modern, and effective your Business is.
It directly impacts Company Revenue, and the ROI should be evaluated to predict and even improve future events. Also, it can be the determining factor in not only your Business' success, but yours as well!
Having the best Event Managers in your corner is more important to your Business than ever.
A perfect extension of your brand.
A Full Scope of Event Services for any Corporate Event you have.
Event Management Software with the services to build and manage it all for you.
Create an Experience 
Develop a Strategy that allows for purpose-driven execution.
Our Flexibility means we can turn-key an entire event, or handle the aspects you only want to farm out.
Make your next event your

best

event.
Events Planned and Managed.
Of all Hotel commissions given back to our clients.
Faster lead times with your Registration Site builds.
Attendee events, smaller VIP get-together, or anything in between.
Countries we've planned and executed client events in.
I've had the pleasure of working with Justine and her team for just over three years now. I've used J.Shay Events for my annual sales kickoff meetings; bi-annual International award trips and other large industry events. This team of professionals have surely taken all of our events to the next level. It brings me great calm to know that Justine and her team have my back given all of the moving parts of an event.. not that I have to even think about the moving parts!
I have worked with J.Shay Events Management for the last 3 years,  since the company was started.  The support, detail and care I as a client receive is truly impeccable.  We would not go into any event or conference without J.Shay Events' partnership.  Truly an A+ organization!!
I've either worked directly with or hired J.Shay Events for a numbers of events, big and small. Everyone on their team is organized, strategic and have impeccable taste. They eventually felt like an extension of our marketing team and could handle any challenges we throw at them, particularly when trying to coordinate dozens of team members across the world. Hire them without reservation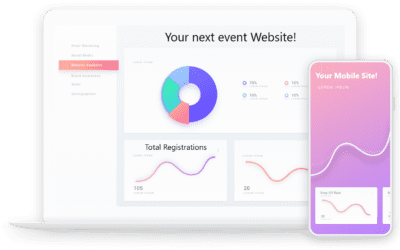 If you read our article on 6 Reasons to use Event Registration Software then you know that there are somewhere between 200-300 different companies in existence providing Event Management and Event Registration. Mind-boggling! The reason that Event Management software...
Input your name and email to be notified every time we release educational Blog content about Events. You will NOT be spammed.