We Believe Every Event Has a Purpose
If you are going to spend money on it, it must produce more revenue than it is costing you. Is your event for Celebration, Education, Collaboration, Rallying the troops or Brand Awareness? There should be a tangible effect from an event that results in an increased spend from your customers. The answer is leveraging exceptional Event Managers.
For many organizations, the strategy is never developed, goals do not get established and the result is lack luster. The feelings your attendees have at the end may include a negative sentiment. Don't let your Business waste an amazing opportunity.
J.Shay Event Solutions is passionate about exceeding our clients' expectations, and offer unique event services that you will not find with another agency.
We guarantee the highest level of service at the most competitive rates. Come find out how.
A Global Reach
 J.Shay Event Solutions is an Event Management agency headquartered in Dallas, Texas. While we are big fans of our Lone Star State, as Global Event Managers we plan and execute events all over the United States as well as Internationally. 
We specialize in Corporate, Non-Profit, and Fundraiser events for group sizes of 10 to 10,000!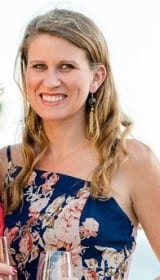 Justine Shay-Sweat
President
Justine loves events because no event is ever the same; new places, new people, new challenges, and new memories created with every event.
She is a Texas native, a TCU alum, and currently lives in Dallas, TX with her husband, Jeremy, daughter, Peyton, and their sweet dog, Penny.
Justine loves:
– Traveling 
– Game nights with family and friends
– Trying out new restaurants
– College football (go Frogs!) 
– Orangetheory Fitness 
Her guilty pleasures: Netflix binge-watching, a nice cheese board and a good glass of wine (could be red or white – just depends on her mood 😊). 
Dream vacation: Italian countryside journey followed by a small yacht charter cruise along the Amalfi Coast and Greek Isles.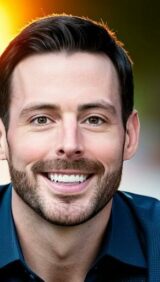 Jeremy Sweat
Marketing & Sales
Jeremy began working for J.Shay Events in 2019. He enjoys building a brand and messaging from the ground up and connecting that to clients.
He lives in Dallas, TX with his wife, Justine, daughter, Peyton, and 1 sassy Golden Doodle, Penny. 
His favorites:
– Traveling anywhere new 
– Experiencing foreign cultures 
– Scuba diving in any blue water he can find 
– Triathlon
Guilty pleasure: Eating as much Mexican food as he can in any given week, usually capped by his wife, while binge-watching Netflix. 
Favorite vacation: Seychelles and Mauritius
Let's Start Planning Your Next Event Today!