Event Managers usually only ever consider land destinations for their next Incentive Trip, but have you ever taken a look at incentive travel cruises?
If you have never been on a Luxury Ship before, throw away your thoughts of thousands of herding tourists rampaging all over a vessel where space is limited everywhere.
Dining areas, hallways, and certainly your room and bathroom, on a typical large cruise-liner, are all designed to make the most efficient use of space, not comfort.
Thoughts of sending your corporate group on one of these large vessels for multiple days at sea? Not a chance.
Now, imagine all the best parts of a cruise without most of the cons.
Incentive Travel Cruises, Sailing in Luxury
Embarkation for your incentive travel cruise begins on an exotic island in the Caribbean like Barbados or St. Maartin and ends at another, leaving every day to arrive in a new country when you wake up.
In fact, you don't spend any days at sea.
Luxury Cruises might only have a couple of hundred suites, and each room has a "large" bathroom with a separate shower and bathtub, dual vanities.
A queen bed, TV with on-demand movies, an eating area, and a couch. Oh, and most suites come with a lovely balcony.
The staff (and service), drinks, food, and amenities are all first-class and equivalent to 5 Star Hotels and Resorts.
Why you should consider an Incentive Cruise at least once!
1. Attendees get to experience multiple destinations
2. Choosing incentive trip destination ideas can get stale
3. Unique destinations: Many of the islands visited by the Luxury Cruise ships you (and guests) would likely never visit during a stand-alone trip as several destinations can be difficult to get to.
4. 1st Class amenities: Every feature of the ship, from the bedroom mattresses to the dining halls, are great quality
5. Amazing Service, around the clock: We have never had a similar level of service at any hotel, without paying a small fortune
6. All-inclusive: Usually all-inclusive has a negative connotation, however, not here. The food, wine, spirits, and service is top-notch.
7. Great entertainment
8. It's a nice change-up from a traditional resort
9. You can venture outside of the Caribbean and look at Mediterranean, South American, or even Antarctic regions
The Concerns
There are always cons where there are pros. Here is our list:
1. Not getting everyone back on board
2. Multiple destinations also mean more planning especially if you have daily activities available for each stop
3. Age considerations: If you aren't renting out the entire ship, you should realize that the age demographic will likely be a bit older than your sales group. Although, in our experience, everyone is lively and fun
4. Having your own space on the ship. If you have a small group, a Luxury Cruise might not be the best option because there are a limited amount of viable meeting spaces on the Ship for your Awards, Reception, Farewell Events. However, consider having these on the islands you'll be visiting on the beach, or at a local venue.

5. An Incentive Travel Cruise would likely be several days. Many Incentive trips are only a few days, making it a long week. However, a luxury cruise is typically 7 days more or less.
6. Seasickness: Not a fun one, however, there is a doctor on board that provides free patches that we saw many people on the Ship wearing. We also never saw anyone having any discomfort.
Incentive Cruise Line Options
There are 3 luxury cruise options that are fairly similar in price, amenities and travel destinations.
We won't be going into detail about each, only the pros and cons of a Luxury Cruise for your next Incentive Trip.
Seabourn
Silver Seas
Crystal
The Wrap
Incentive travel cruises are a potential candidate for many organizations that are hungry for new ideas, as they offer multiple destinations, all-inclusive drinks, and food, a more intimate environment while on the ship while also granting them complete freedom at every island.
Please note that while things like entertainment, meals, and more can seem "taken care of", there is a much larger potential for planning than at a single resort-only destination.
Every island presents unique ideas, and while you can certainly book your excursions via the Ship, you should note that the Ship makes a large margin booking excursions for you, versus you doing your homework and booking directly with the local suppliers. This creates several destinations to do homework on.
If you are interested in learning more about an Incentive Cruise, please contact us for a quick response! We also give back the Cruise 3rd party-commission when doing Event Management for your next Incentive Cruise.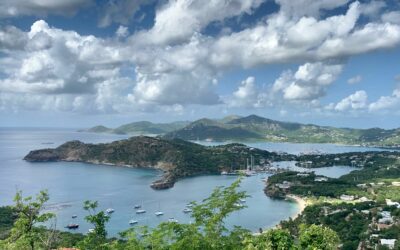 One common question we often get from event planners is, "Should we host our incentive trip...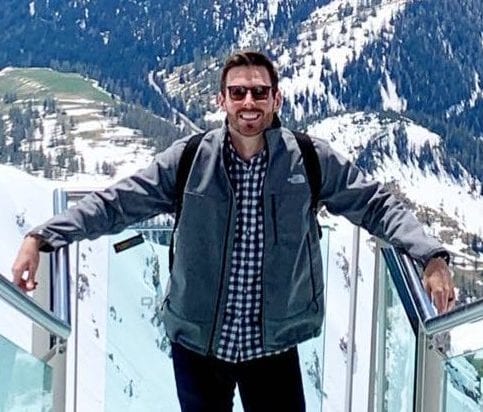 Jeremy Sweat is the Sales and Marketing Director at J.Shay Event Solutions. When he's not working, he enjoys traveling with his wife, scuba diving, and triathlon training.