Businesses like yours continually seek opportunities to outsource many specialized services to
3rd parties, such as event planning companies, so that they don't have to build out an internal
team!
Take events for example – Depending on your organization's marketing plan, you may have a
mixture of internal and external events that vary in size, audience type, and duration. While a
marketing manager or corporate event planner might handle a very large portion of the event
workload, they'll outsource quite a bit.
This can be because:
Their schedule is too busy during specific times
The event is large or critical and requires more hands
A lot of experience and expertise is required
These event planning companies work hand in hand with a 'liaison' (in a sense) within your
company. This can be a single person within your company or an entire team that's responsible
for your strategy and execution.
From a business and ROI perspective, there's a number of benefits to outsourcing various event
tasks or whole events – And why we'll see the reliance on 3rd party event planning companies
trend. Here's what they are:
Event Planning Companies are Flexible, Cost-Efficient, and Extremely Experienced
1. Avoid Fixed Costs
Payroll is usually the biggest fixed expense a company has. Building out an internal
events team has its pros, but unless you are expecting continual and predictable growth, it can
be extremely difficult to justify more event staff, because just as we experienced in 2020 with
the pandemic, your events can vanish within just weeks.
 2. Ability to Leverage a Large Team
Event planning companies typically have access to a large skillset either internally or through a
partner network. This immediately ups the potential for any of your events because they can
draw on expertise in many different areas of event management, production, and marketing.
Trying to hire, plan, and manage the same event internally might require several different
professionals to produce the same level of event, which isn't practical for most businesses.
3. Easy to Find the Best Match
Companies go through stringent hiring processes (especially larger companies) because
employees are not easy to let go if they don't work out. When a business hires an employee, it
is understood that this is a long term commitment.
Firing or laying off an employee requires justification and can still spell legal trouble if things
don't work out.
Which is one of the many appeals of hiring event planning companies – The work is contract-
based, so if you don't like the work that a company is performing for you, it is relatively easy to
hire another.
 4. Unparalleled Experience
Corporate event planners are experienced, no doubt. But the difference between your planner
and an event planning company is that the planner isn't only focused on planning and managing
specific duties for an event. Their role is bigger than that.
Again, they are the liaison between your company's marketing team and your target audience.
They develop the strategy and schedule and work with 3rd parties to help with the execution.
Because of this, they likely don't have nearly as much experience with aspects like building out
event registration sites (Cvent, Bizzabo, Aventri, etc.), on-site registration software, maximizing
results you get from incentive travel, and many more specific attributes.
 5. Collect Hotel Commissions
Most folks in the event industry know by now that hotels fork over anywhere between 7%-10%
of the total room block spends as a commission for booking at their property…which can be
MASSIVE. The caveat is they only give the commissions to event planning companies! Your
corporate event planner does not have access.
And get this, a few 3rd parties like J.Shay Event Solutions, give the commission back to our
clients. Yep!
Does whether or not you use a 3rd party to book the room block determine the price you'll pay
per room? If anything, you'll likely pay more without a 3rd party. Not necessarily because of
negotiations, but because of the leverage and relationships that a 3rd party has with hotels.
So in addition to the savings you'll see with your hotel, you can potentially also get a
commission equivalent to 7-10% of the total spend sent back to you.
6. Leverage Relationships to get Discounts
Just like in the hotel example, event planning companies have relationships with all sorts of
DMCs, suppliers, vendors and more. This is an ongoing business relationship that gets used
over and over, and thus, discounts are available – Just like with any other industry.
Using outside help for vendor management can pay for itself with the potential discounts you'll
receive. Not to mention, you don't have to do any of the actual work!
7. Less to Manage
A pretty straight-forward point here: let someone else do the heavy lifting for you! Let event
planning companies help you focus on the strategic aspects of your job by managing the nitty-
gritty, or technical elements for you.
This opens new doors for your role, enabling you to focus on maximizing marketing outcomes,
and truly engaging with your business – Not getting bogged down sending out email invites, or
managing attendee questions.
8. Regional Expertise
Sometimes you just want to hire someone with local knowledge, and probably a local presence!
Other times, you simply don't want to go down the site selection path of traveling to multiple
properties for days at a time to determine what the pros and cons of each are.
Again, going back to the strategic portion of your job – It makes more sense for you to have
someone report the facts/numbers to you while you make the big picture decision.
9. Peace of Mind
Last, but certainly not least, is peace of mind.
For many of your events, you might have zero qualms about handling it internally. Perhaps it's a
fairly straightforward get-together, not customer-facing, or small in nature; easy enough.
But for the events where ROI matters, such as a sales kickoff, large meetings, incentive travel,
trade shows and more, hiring an event planning company might just provide you with the peace
of mind your business needs.
But for many companies, they won't see the true benefit of hiring professionals until they have a
bad experience in trying to host a critical event themselves for the first time.
How to Choose the Right Event Planning Partner
So now you've got a better idea about how an event planning company can take a lot of tasks
off your to-do list. But not all event planning companies are created equal, so how do you know
who to go with?
Considerations to Choose the Right Event Planning Partner:
1. Know Your Overall Objectives
Finding the right event planning partner inevitably starts by knowing EXACTLY what it is you
want to accomplish. What are your main objectives? Are you hoping to boost the sales of a new
product? Build stronger connections with your team? Build brand awareness with prospective
buyers? Different planners will have different strengths and skillsets, so knowing your goals will
help you choose the partner who is best equipped to help you meet them.
2. Experience Matters
You not only want to see that your planner has some years of experience in this industry under
their belt, you also want to know if they have experience planning and launching the kind of
event you are trying to pull off. For instance, if a planner has mostly focused on planning
workshops and conventions, they may not be the ideal partner for a sales kick-off event.
Someone who specializes in sales kick-offs may not be the best partner for incentive travel.
Look for a partner who is an expert in organizing an event like yours so you can be certain they
have the experience to pull it off.
3. What is Their Planning Process?
While your planning partner will be taking care of a lot of the nitty gritty details, you will still very
much be a part of the process, offering input at every stage. It's important to understand what
each prospective partner's planning process looks like.
How have they handled projects like yours in the past?
How do they typically communicate with their clients?
What is the average amount of time before you will get a response from them?
Do they prefer email communication, face-to-face or phone calls?
Ideally you want to go with the partner who is going to make working with them convenient for
you. Your goal here is to make your life easier, not harder.
4. Are They Flexible with Their Vending Partners?
Most planners usually have a list of preferred vendors. Planners build relationships with vendors
so they can get their clients some pretty sweet discounts and the very best outcomes. However,
planners usually receive a percentage from their preferred vendors, and many may outright
refuse to work with anyone else. This may limit the choices you have when it comes to food,
beverages, decorations, etc.
Your best bet is to work with an event planning company that is flexible. Should you like what
their provider does, chances are you'll get a great discount. Should you want something else for
your event, your planner should respect your wishes and find a vendor who can bring what to
you.
5. Do They Have a Required Minimum Budget?
You no doubt recognize that budget is a vital component of event planning. But the maximum
amount your organization may be willing or able to spend may not be enough for some
planners. Conversely, some planners are more than willing to take a smaller budget and make
the absolute most of it. Before you fall in love with a partner, make sure you understand their
budgeting expectations.
The Wrap
Planning an event takes a LOT of work and preparation. Often in-house teams have too much on their plate and could use some outside help. Event planning companies not only help you save a ton of money, they also bring years of experience to the table and can help you plan in regions of the country or even areas of the world you may not be familiar with.
Just be sure to use our checklist when meeting with planners so you know if they have experience planning the type of event you are launching, can help you reach your objectives, and will be easy and flexible to work with.
If you are looking for an event planning partner that ticks all these boxes, contact us by clicking here!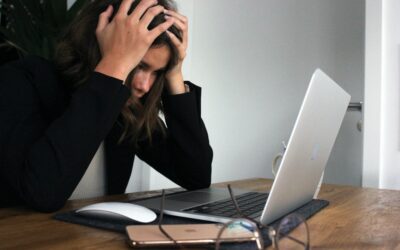 Tight budgets… supplier unreliability… 50-page-long RFPs and staff cuts. These are just some of...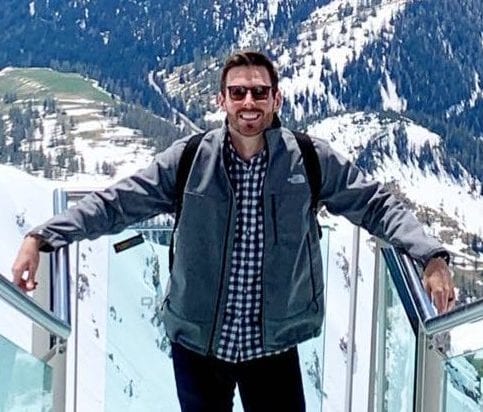 Jeremy Sweat is the Sales and Marketing Director at J.Shay Event Solutions. When he's not working, he enjoys traveling with his wife, scuba diving, and triathlon training.