Looking forward to 2021 and 2022, expect events to pick up where they left off pre-Coronavirus and begin growing year over year once again.
As companies are looking to host bigger, more influential events to grow their customer base and empower their employees, the need for outside help gets larger as well. It's not just incentive travel either; we have found our clients are increasingly looking for a partner to shoulder the responsibility of planning and executing conferences, trade shows, meetings, and more.
It's important to pick the right partner and leverage that relationship to the fullest. We're going to layout 12 tips for getting the most out of your event management company as well as 7 key skills your event partner should possess.
Let's get started!
Transparency & Communication Will Be Your 2 Best Friends
It is true that you are the one hiring the 3rd party, so why should you be worried about your work-style? The truth about event planning is that it is one of the most comprehensive communication channels your company has.
Think about it: What other marketing, product, or sales methods exist within your company today, have the scale and exposure that events do? We're not talking about Google Ads that get a few thousand impressions. The impact an event has on a prospect is much greater than someone scrolling past an ad.
Do you know how anxious some people get for calling a small meeting, worried they are wasting someone's time? Well, amplify this by 1,000.
You have Sales, Marketing, Product Management, C-level leadership, and then of course either your customer, partners, and/or employees all present – These are just your regulars for internal and external events.
Events have the ability to radically influence someone's perception of your brand on an amazing scale. To succeed, it takes a village…And I'm not just talking about your speakers delivering the right content. Or your sales guys nailing their 1-on-1's with prospects.
It means your in-house event team and the event management agency working as a cohesive unit. If you've ever had a doubt at any point in the process when working with a 3rd party event management company, check out these tips to ensure smooth sailing.
 Treat Your Event Management Agency as an Extension of Your Team
Since we believe you should treat and rely on your 3rd party agency just like a team member, we'll be using the terms interchangeably.
Share organization goals and objectives with the agency.
Just like any big project, creating SMART goals and objectives is fundamental for success. It's also important to make sure everyone has their hands on a copy upfront.
Identify key stakeholders.
Who cares the most if your event succeeds? Probably the same people that are writing the checks. Take note of these folks early on and include them in strategy meetings.
Delegate roles and responsibilities for each team member upfront.
Avoid dropping the ball, or conversely, stepping on toes by thoroughly listing all duties assigned to each team member.
State what your expectations are of the agency.
This should be done in the SOW phase before an agreement is ever finalized, but keep in mind that these might require a bit of flexibility as the needs of an event sometimes change.
Clearly define the tasks you want to be involved in (and the ones you don't).
Many clients want to be involved in specific tasks especially when the relationship is new, extremely important, or both.
This is fine. Just make it understood up front how you want to be involved so there are no surprises!
Identify any policies, procedures, or guidelines that the event agency needs to follow.
Everyone can relate here. You do a bunch of work and are told after the fact that it didn't follow company guidelines, and it has to be done another way. Ouch.
Note any specific 'gotchas' before work is to start so you give your event management company a fair shot at completely it right the first time.
Define the review and decision-making process.
This is for your benefit as well. Everyone likes to know how they'll be graded so it's best to state the criteria and process at the beginning.
Set a schedule for update meetings.
If the event agency doesn't bring it up first, set up a regular cadence to review items in a project management style format.
Don't be afraid to ask for favors.
As much as they are team members, you definitely hired them. Don't be afraid to ask your event management company for favors – They work for you.
But also keep the next point in mind.
If you are asking for more than the original SOW lists, understand there will be an additional cost.
Favors are one thing and inherently thought of as small. For larger or more complex requests, understand that you should be paying more than your SOW states.
Everything is negotiable but don't sour a relationship by trying to get too many free services.
Discuss the preferred methods of communication.
Along the same lines as many of the previous points, establish your ideal medium for communicating that works for you and your in-house team.
It's hard to work effectively if everyone is used to different technology and/or on a different schedule.
Always debrief your event and the event management company. 
Debriefing is closure. It's a natural way to close out the project and the relationships you've made (hopefully just temporarily if they've done a great job), while providing feedback that will help both sides run more effective events.
Now that we've looked at what YOU can do to ensure a good relationship with your event management partner, let's look at what THEY should offer.
7 Key Skills Your Event Partner Should Possess
Great Attention to Detail
Any way you look at it, your one BIG event is really a bunch of smaller details skillfully blended together to create a memorable experience for your audience. Be sure the event partner you choose to work with is known for their attention to detail. In order to relax and rely on your partner, you must know that THEY will always be on top of everything, even the little things.
Solid Communication Skills
Think about all of the different kinds of people event planners must interact with on a daily basis during the planning stages. From vendors to donors, attendees to C-suite executives, it's vital that your partner possesses strong people and communication skills. This means being able to convey vital information with clarity and confidence as well as be able to listen and understand your needs.
Problem-Solving Ninjas
Ever heard of Murphy's Law? You know the one that says, "If it can go wrong it WILL?" That sentiment is definitely true in the event planning industry. Events have so many moving parts and pieces that there is always room for something to go wrong, or at the very least, not so right!
You need someone who can think on their feet and is resourceful. What do you do when your keynote speaker hasn't shown up yet? Or when the caterer forgot her serving dishes at her house, an hour away? When these unforeseen challenges arise, you want a partner who is calm, collected and creative, because some SNAFUS require creativity!
Excellent Negotiating Skills
Unless you want to pay more than you absolutely should, you absolutely SHOULD go with an event management partner that is an excellent negotiator. These guys and gals live for a great bargain. A good negotiator can help you save on your venue, insurance and even come up with a better contract for your platinum sponsor.
Awesome Multitasking
Planning a big event is not a linear process. Typically, there are 12 things that need your attention all at once. From ticket sales to promotion, speaker training and day-of logistics, you want a cool cucumber who can juggle many tasks at once without letting anything slip through the cracks.
Budgeting
If you've planned any events you know how tricky budgeting can be. Not only do you have to track every single dollar you spend, you've also got to be able to project the amount you'll spend across multiple categories. Look for a partner who can squeeze the most out of each dollar and can also juggle multiple proposals, invoices, and expenses.
A Creative Genius
How do you ensure your event stands out from all of the others taking place in your industry this year? Work with someone who is highly creative! While it's up to you to share your vision, your partner needs a robust imagination to bring your vision to life! And hopefully, their imagination is infused with passion and originality.
The Wrap
As you can see, it takes genuine collaboration to pull off a memorable event that gets your attendees looking forward to your next one! If you follow this road map, you should be able to form a true partnership that will lead to many successful events.
If you're in the market for an event management partner, we'd love to toss our hat into the ring. J.Shay Event Solutions is passionate about exceeding our clients' expectations, and offer unique event services that you will not find with another agency.
We guarantee the highest level of service at the most competitive rates. Come find out how by clicking here!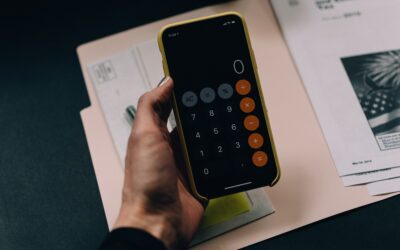 After two years of lockdowns, many event planners are breathing a sigh of relief as the industry...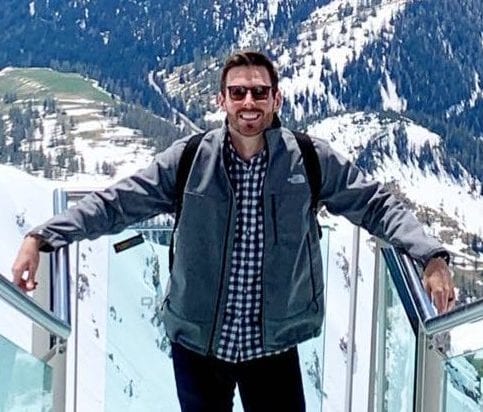 Jeremy Sweat is the Sales and Marketing Director at J.Shay Event Solutions. When he's not working, he enjoys traveling with his wife, scuba diving, and triathlon training.