A Comprehensive Guide to Incentive Travel Programs
Get this: 93% of top-performing companies' executives believe that non-cash incentives grant their business a competitive advantage.
You read that right!
Almost every business leader of any company in the top 20% of their vertical has said they depend on non-cash incentives to out-win their competitors. And by far the most effective non-cash incentive is a travel incentive program. Why? Because incentive travel programs increase production from your staff, lower attrition rate, keep your top performers humming and attract top talent from your competitors.
If your business is not in the top 20%, you should be thinking of how you can launch and sustain an effective incentive travel program. And if you are already a top-performing business, you should be asking yourself how you can improve.
What is Incentive Travel?
Incentive travel, also known as an incentive trip, or incentive trip program, is one of the most popular non-cash awards that's used by organizations to motivate sales staff, partners, and even customers to greatly increase sales, keep their best reps from leaving, and motivate the remaining sales staff to pick it up.
Every company names their incentive travel program differently, but common names you have likely heard are:
President's Club
Winner's Circle
Achiever's Club
These incentive travel programs are based on annual goals. For most organizations, it means achieving production that is significantly higher than what's expected (or average). For sales, it could mean that your representatives must achieve 115% or 120% of their annual quota before qualifying for the trip.
Incentive travel involves a getaway trip lasting more than 3 days where (almost) everything is funded by the company. The trip is often hailed as the ultimate reward experience for your top performers within any department, although Sales is the most common department leveraging any incentive travel.
Now you may be thinking, "Sending X number of top performers on a 3-day all-expenses paid trip must cost a fortune!" But think of this: by requiring employees to significantly surpass their quota to qualify, your bottom line experiences a MAJOR boost. Incentive travel allows for a huge return on your investment!
What Kind of ROI Can You Expect from a Travel Incentive Program?
A professionally planned and executed incentive trip has an almost 20% increase in productivity in the short term (<6-month mark), creating an ROI of 112%!!
In the long term, the IRF has proven that productivity increases by 44-48% in the long term (> 6-month mark), further pointing to incentive travel as the most lucrative form of rewards.
Every year C-levels huddle together to talk about how they can improve sales by 3, 5, or possibly even 10%. If you aren't already leveraging incentive travel, it can be one of the most straightforward ways to hit your annual goals, and then some.
What's Included in Incentive Travel?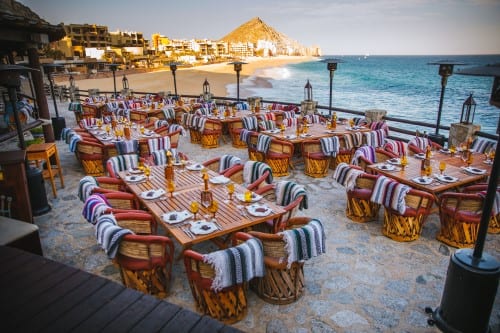 Most incentive trips are fully funded by the company – end to end. This includes:
Included allowance
Activities
Air travel & transportation
Awards ceremony
On-site staffing
Incentive travel programs are an enormous amount of work to plan and execute, many times beginning over a year in advance of the trip…but the awards are enormous.
Why Host an Incentive Travel Program?
The Incentive Research Fund (IRF), through extensive study, has found that non-cash rewards significantly increase production, lower attrition rates, and build a company's culture.
When looking specifically at non-cash incentive methods, incentive travel stands out as the most lucrative option.
Tangible non-cash rewards, on the other hand, can linger in in a reward earner's memory for years. Experiential travel rewards, for example, create lasting memories and positive associations with the organization that provided the reward (Jeffrey, 2017).
Lower Attrition Rate
If you haven't seen our master class video on the value of internal events, attrition rates are lowered by over 30% with a professionally planned travel program.
The average cost to replace an employee is 150% of their first year's salary and is one of the most expensive costs for any organization: losing tenured top performers. A 30+% decrease in attrition is huge!
Build a Company Culture
Don't let your company be known for the cubicles, the clock-in, clock-out 9-5 hustle, and year-end plastic trophies. There are plenty of others that already have that reputation locked up, and it's not a label that employees are proud of. Implementing an annual incentive trip is one of the top events you can leverage to build a company culture!
An incentive travel program gives your employees an annual goal to strive for, creating teamwork and dedication from January through December. Additionally, it creates memories that extend beyond the 4 walls of your business, affecting your employees on a personal level.
Types of Incentive Travel Programs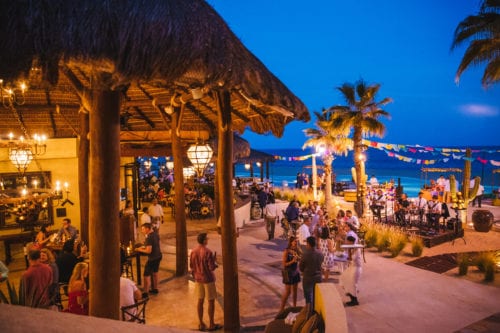 While incentive travel programs are usually targeted towards sales teams, companies can offer the incentive to top individuals in other departments to create healthy motivation throughout the organization.
Sales Programs
Over 50% of companies that use non-cash incentives use a sales incentive travel program to boost revenue. Organizations will usually announce their destination and resort at the tail-end of their sales kickoff, and set forth the requirements. This caps off a rally event with a powerful and motivational sales goal that a sales team will strive for over the next 12 months.
Channel Programs
Channel incentive travel programs are experiences provided by a manufacturer to a retailer for meeting their predefined goals. While a sales staff is an in-house source of income, a business often depends on a large source revenue from channel sources.
Channel partners often have multiple products or services in their portfolio, even from competitors; offering non-cash-based incentives are an amazing way to 'move the needle' in your favor.
Why Incentive Travel Works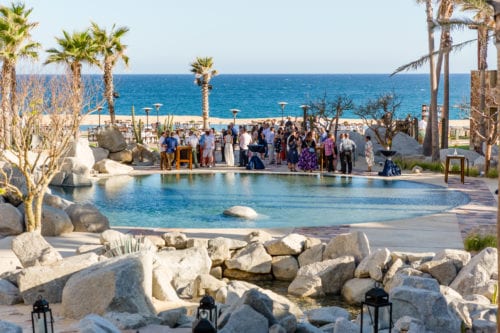 A professionally executed program alters human behavior. As we all know, motivation is a powerful thing. It can completely change our perspective on why something is important and how bad we want it.
The benefits of an incentive travel program are numerous, and affect behavior through several angles:
Recognition & Trophy Value
As a sales guy, making the club is the ultimate goal. Everyone's quotas and associated 'earnings packages' usually vary, so hitting the qualifying mark for President's Club is universal for all sales staff (ex. 115% of quota).
This creates a competitive nature that reps, as well as management, actively discuss. It doesn't matter what level you are as a sales rep, on the lead generation team, inside sales, field sales, or management. Because of this, almost every salesperson trying to hit the qualifying mark for their incentive trip thinks of the actual status first, and the money comes after.
Sentimental/Memories
Cash evaporates quickly, but trips create memories as well as bonds. Those memories and bonds get tied to your business creating loyalty, motivation, and appreciation.
This is a large reason why top earners tend to stick around longer at companies that provide incentive programs.
Incentive Travel Program Mistakes to Avoid
Not all incentive travel programs get rave reviews from your attendees. If you've been a part of even just a couple, you are aware that top-performers can be hard to please. There are high expectations and if you want to meet and exceed them, it's important you avoid making some common mistakes.
Here are the 3 of the biggest mistakes we see organizations make with their incentive travel programs:
Incorporating Too Many Work Functions
In our experience, the most negative feedback from trip attendees is the number of work programs that are inserted into a trip. Companies need to remember that while you absolutely should incorporate key company get-togethers, they should not involve actual work, and be extremely limited.
Ignoring Group Dynamics
10 of your sales team members hit it out of the park and qualified for your annual incentive trip. Awesome! What's not awesome, or very helpful, is assuming all 10 people will want to go on a golfing trip to the Dominican Republic or an Alaskan cruise.
Before you put a deposit down and start booking rooms, it's a good idea to take the temperature of your attendees before making any concrete plans. Simply send out a survey providing a few choices to understand the needs and preferences of your group.
Not Choosing the Right Destination
When adding those potential destinations to your survey form, be sure you brainstorm to come up with good ones. What makes a BAD destination? A couple of things:
A) It's one that's not easy to travel to for most participants (multiple stops and long travel days required), or…
B) The destination isn't exotic or unique. The entire goal of an incentive travel program is to motivate your staff to perform better than they ever have. You can't send your top performers to San Diego or even London and expect it to have the same revenue-boosting effects as if you had chosen Iceland or Argentina!
Having said that, domestic incentive trips still produce a positive ROI because the overall expense of your company is lower.
Speaking of great incentive travel destinations…
Top Incentive Travel Destinations

It can feel overwhelming trying to decide which destinations are worthy enough for your top earners. What should you do, throw darts at a map?
From our experience, here are the top incentive travel destinations that appeal to a majority of people:
West Ireland
Rugged coastline, friendly locals and rustic pubs, Ireland has a charm all its own. While Dublin is a top tourist destination, cities on the Western coast such as Galway and Clare offer a more authentic feel.
Portugal
Lisbon is breathtaking, there is no denying. Incentive travel programs we've planned that sent their teams to Portugal were wildly successful. From touring rugged mountains to stunning palaces and quaint wineries, Portugal has something for everyone.
Iceland
How can you send your team to another planet but not have them leave this one? Send them to Iceland. The landscape is other-worldly. Blue lagoons, Northern lights, geothermal baths, an incentive trip to Iceland is a trip your team won't soon forget!
West Indies
From Antigua to St. Kitts & Nevis, the West Indies are glorious. We've never met one person that didn't say yes to a trip to an absolute tropical paradise, replete with 5-star luxury accommodations!
Final Thoughts on Incentive Travel Programs
If your company is not already in the top 20% of your business vertical, incentive travel should be one of the first items your sales leadership discusses for their annual goal-setting meetings.
A professionally planned trip produces 112% ROI on average, and an increase in almost 20% of productivity.
Wow!
Don't be the company that has the mindset of, 'We can't afford to have a President's Club this year'. Based on study findings, your business should be asking, 'How can we afford not to have an incentive travel program this year?'
If you are looking for assistance with in creating the perfect incentive travel program, we'd love to wildly impress your executives and sales team! Click here to get a call scheduled with our expert incentive travel team to discuss further.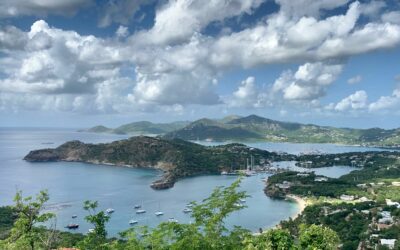 One common question we often get from event planners is, "Should we host our incentive trip...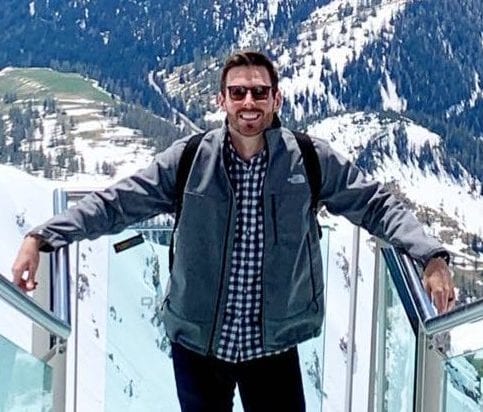 Jeremy Sweat is the Sales and Marketing Director at J.Shay Event Solutions. When he's not working, he enjoys traveling with his wife, scuba diving, and triathlon training.