While virtual events are typically thought of as less exciting or engaging as in-person events, you can still implement ways to make them pop!
One of those ways is through swag – Which many companies have not yet begun to implement into their virtual events yet. So consider this YOUR opportunity to stand out. 
Check out some ideas to prepare and motivate your attendees for your next virtual conference!
Use Creative Swag Ideas to Make Your Virtual Conference Pop
Send-Ahead Swag Ideas
If you have the means to send your attendees a few goodies before the event, this is a sure-fire way to get started on the right foot.
Don't forget a logo can be added to just about any piece of swag. Think about what your attendees need/use throughout the virtual conference.
 Journal & pen
Water Bottle
Coffee / Tea & mug
Mints
Mouse Pad
Headphones
Stress Ball
Socks / Slippers
Blue light blocking glasses
Screen Cleaner
Candle
Gift Cards
Afternoon refresh snack – trail mix, cookies, granola
Bottle of wine for the end of the conference for your attendees to enjoy
Too many other event planning tasks on your plate to spend hours mailing out packages?  Don't worry as there are companies out there that will take care of the fulfillment and delivery for you!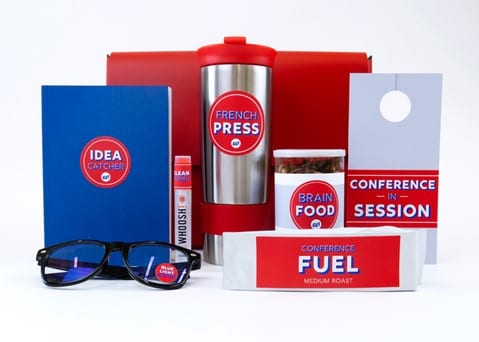 Check out Gifts for the good life, for custom branded gift boxes with a variety of items that can be used for a virtual conference and they take care of the fulfillment as well which will make it a lot easier on you. 
Or consider a gift box your attendees can use after the conference like a "Keep Well" kit or "Work from Home" kit.
Digital Gifts
Maybe you're hesitant about sending packages to attendees' home addresses or there are just too many attendees to make that happen. Digital gifts are a great option too and still very much appreciated.
Thnks is a service that can digitally send your attendees a wide selection of things – a cup of coffee, breakfast, lunch for two, and much more. Add in a personalized note if you wish, select the attendees you want to send to, and they simply redeem instore.
Thnks can also make physical deliveries to your attendees' doorstep or the address of their choice for things like wine, liquor, curated boxes, and more. Check out the branding options as well.
Send your attendees food delivery vouchers from UberEats, DoorDash, and Postmates for breakfast or lunch delivery depending on the time of the conference.
Sendoso is another online service to check out for great digital gift ideas to send to your attendees.
Continuing Education
Give the gift of education with free or discounted ebooks, online courses, or certifications on a certain topic relevant to the conference.
Or they could be ebooks or courses offered by the organization that puts on the conference which would also allow for the brand to extend past the conference.
This gift idea is also great for event marketing as it allows you to promote your brand after your conference concludes.
Promote / Gift Next Year's Conference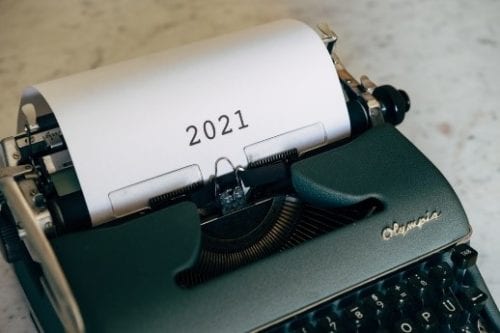 Offer discounted tickets to next year's (hopefully) in-person event.
This is a gift something you know they will appreciate and perceive as high value, and at the same time doesn't create an additional expense for your company.
Community Giveback Program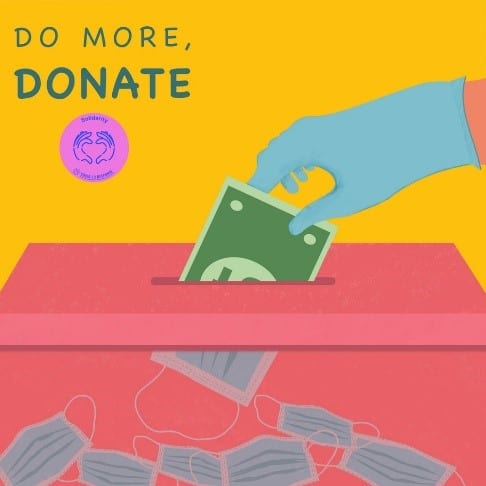 Consider a Community giveback program!
Instead of a swag item, the attendees can opt to "donate" to the charity organization of choice that the event host has partnered with. Perhaps even consider a charity that is based in the destination you were supposed to have the in-person event.
This idea puts your company's money to amazing use and allows your event attendees to feel like they're doing good in the world and a part of something even bigger.
Speaker Gifts
Don't forget about your speakers! It would be a nice 'thank you' gift as well as some branded items to make them look and feel good on camera for the virtual event.
Branded water bottle or coffee mug
Branded backdrop
Branded jacket or shirt
Webcam
Headphones
Ring Light
Countdown timer
Sponsor hosted gifts
Many of these gifts would be a great option to offer up as sponsorship opportunities for the conference sponsors as well. 
Sponsors could include a piece of their branded swag in a gift box.  Or they could be the "lunch sponsor" and provide the food delivery vouchers.  You could have a sponsor host a game and give out virtual prizes to the winners as additional "gifts".
The Wrap
Just because events are virtual doesn't mean you have to leave out the swag/gifts. Your attendees will enjoy a personalized digital gift or a gift box that gets your audience excited for the event to come.
Get creative and send your attendees something that counts!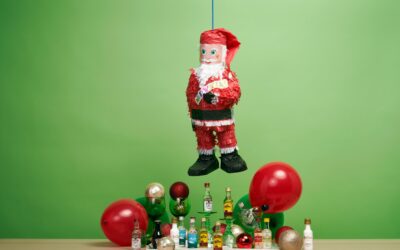 Company holiday parties generally go one of two ways: They are either a blast, or something...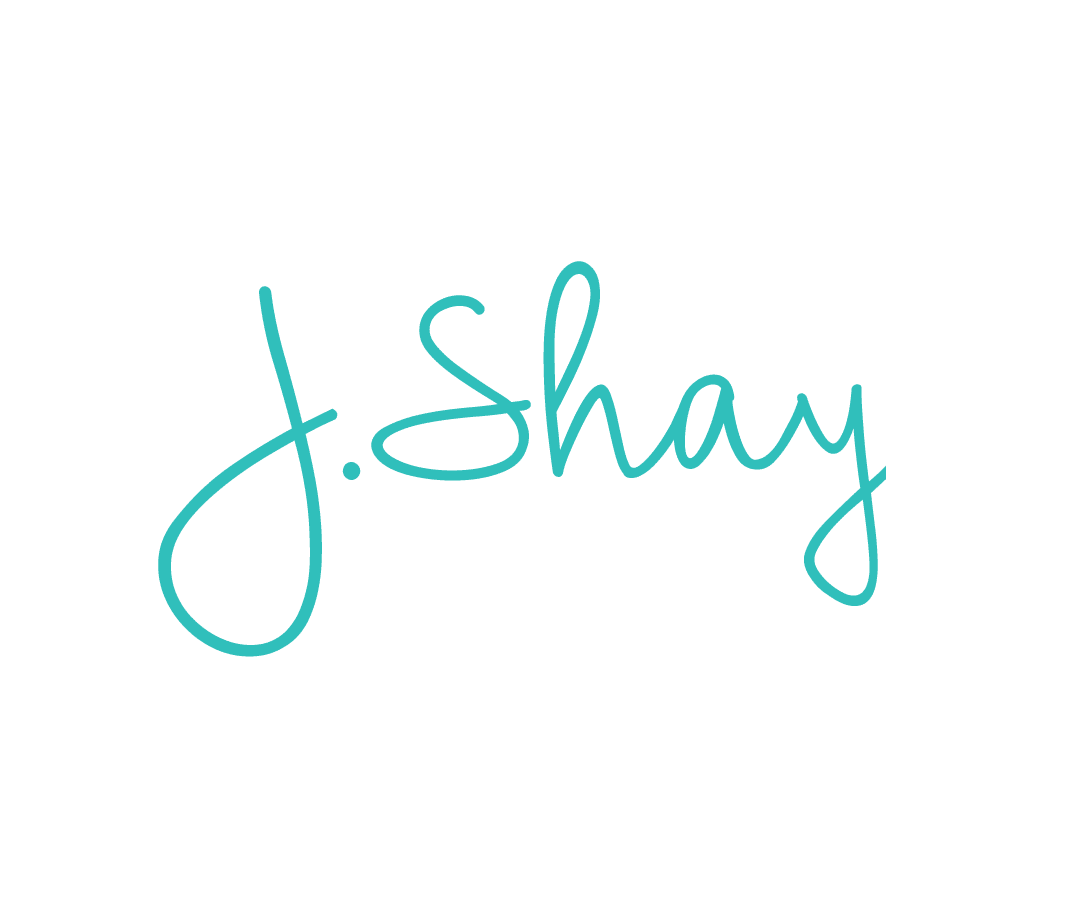 J.Shay Team is the generic alias for our event staff that want to submit work anonymously.