Cvent is probably one of the biggest recurring names in Event Management software. Chances are you have already had to get accustomed to one of their interfaces, or you will eventually.
It's only a matter of time!
As Cvent partners we frequently get asked to explain the Cvent software suite, and discuss software management services. So for your benefit, we have drafted up a quickly digestible overview below!
Cvent Software Lineup

In the Cvent Suite, there are currently 9 products. Yes, 9!
While most organizations might only use 1 or 2, we find that as you begin relying on automation with event management software, you see the benefit of outsourcing many of the manual tasks that eat up so much of your time.
Many modules are bolt-on while some are stand-alone.
Keep an eye out for which are which below.
1) Event Management Software
This is the core Cvent platform – It allows you to build custom branded websites that offer comprehensive and robust event registration and reporting capabilities. Cvent currently has the #1 rated event management software platform for corporate events, and for good reason.
Many competitor event management software companies do not offer things like:
Simple event cloning.

Dynamic, multi-track, or multi-session registration

Self-serve registration. Attendees can modify, cancel, and get refunds.

Built-in content library for policies, brochures, maps, floor plans and more.
Configurable event approval workflows.
Automated wait lists and capacity management.
Special Notes:
2) Venue Sourcing
Venue Sourcing allows you to track venue rates, efficiently compare bids, and report on their venue spend.
Cvent Supplier Network enables organizations to centralize the sourcing process from start to finish across all planners without taking away from any relationships that they already have in place.
While the basic sourcing account is available online to anyone, the professional planners that we work with every day find some limitations with this basic version as it only allows for a single planner to search for venues and send a basic RFP.
For professional planners, enhanced functionality can be purchased in a bundle option or a la carte. The benefits are centralization and customization of your sourcing needs via Cvent.
Special Notes:
Cvent (Basic) is FREE!
Cannot negotiate within the tool – Must be done offline.
As of today, there is no direct booking capability. No integration with the hotel reservation systems. (See the Passkey product for this)
For an overview on using Cvent Sourcing, see our Article: How to use Cvent for Sourcing
3) Cvent's Strategic Meetings Management Module
Cvent's Strategic Meetings Management Module allows planners to automate the event lifecycle in Cvent, and getting all the important data and reporting out of the tool to prove and show Return on Event.
The product also simplifies major meeting processes, including meeting planning, budgeting, sourcing, and attendee management, and captures the data necessary for detailed analytics on meeting activities and spend across the enterprise.
Through the Cvent solution, meetings departments maintain creative control, while travel and procurement departments gain increased visibility into meeting activities, risks, and expenditures.
SMM isn't just a single feature, but rather a series of tools, processes, actions, and services that formalize and shape how events are managed, from concept and planning, all the way through data and analytics.
Some of the key aspects of the product:
Meeting Request Portal
Meeting Request form(s)
Sourcing
Event Website and Registration
Budget and Expense Tracking
Onsite Check-In/Session Tracking
Integration with other systems/platforms
Special Notes:
The SMM Module is custom scoped and built for each client.
There is currently no self-service aspect.
4) Cvent Social Tables
Social Tables is a collaborative platform that streamlines event operations.
Using the Social Tables Diagramming and Seating, customers can collaborate to create accurate diagrams and renderings in minutes, allowing for real-time edits that reduce the time spent making critical decisions.
Some of the key aspects of the product:
Accurate Diagramming: Create to-scale diagrams in minutes.
Simple Visual Seating: Account for attendee needs including meal preferences, VIP status and seating assignments with fast bulk editing.
All-in-one Storage: Upload any file type you need for planning, from contracts to photographs to menus, and share them instantly across devices and collaborators.
Real-time collaboration: Avoid miscommunication with all parties.
Customizable printouts: Download and print customized event plans to share with vendors and stakeholders.
Special Notes:
More control versus relying on the venue.
Ability to control your own timeline.
5) Passkey
This Cvent product allows attendees to book rooms through the registration process if a room block has been set up. It directly integrates with Hotel Reservation Systems.
 Key aspects of the Cvent Passkey product include:
Upload multiple hotels in your Passkey license to track pick-up and attrition across your entire event

Create and customize your own booking sites for each event, controlling the setup, inventory, sub-blocks, etc.
Store all historical data to run reports and track trends across all events
Brand your booking website to meet compliance specifications
Save and clone templates to use year over year
Maintain consistency across all events managed
Manage user level access for different events
6) Cvent Mobile Event Apps
Multi-Event mobile application that is available on iOS or Android, and comes with a web based version also known as "Online Events Guide".
Event apps are entirely customizable through the Cvent Self-Service build area, OR via Cvent Support.
You can include all of the fundamental information with the base level of Mobile Event App, such as: Speakers, Exhibitors, Agenda, In-app game, Floor Maps, Sponsors, etc.
Special Notes:
The Premium version unlocks Live Polling (& Q&A), and Social Wall.

This product can be a bolt-on to the Cvent platform, OR through EventBrite or e-Touches.
7) On-site Check-in and Badging
Cvent's Onsite Solutions platform is currently comprised of primarily 3 solutions:
OnArrival: 
OnArrival, Cvent's native app which supports both iOS and Android (still in development) devices for onsite attendee management, enables event organizers to check in attendees, register walk-ins, collect fees, scan and print badges or setup kiosks so attendees can do it themselves.
There are 3 levels of licenses, with the base level (check-in only) being FREE for any Event Management software client.
LeadCapture: 
Get rid of business cards! LeadCapture allows exhibitors to easily scan and capture, qualify, and rate attendee leads. Lead data will be seamlessly synced with other Cvent solutions.
LeadCapture works for 2 different scenarios; Event Organizers and Trade Show attendees.
SocialWall:
Helps you compile and share attendees' social content in real-time at your event, on full-screen interactive displays. Create a twitter feed for your conference or event to project attendee tweets, or create a live feed for Instagram photos and custom posts to spark excitement and engagement.
There are 2 license options, a FREE option for Event Management customers that gives access to a web-based widget, or a Premium allowing for more custom options.
8) Inquisium
Inquisium by Cvent is a standalone product that gives much more capabilities to the existing survey solution built into the Cvent software platform.
Customers across all industries leverage this tool for intricate feedback programs. They are able to leverage insights learned from these programs to make smarter and better-informed business decisions that help them increase revenues or reduce operating costs/attrition.
Some of the differences between this product and the FREE capabilities built into the Event Management software include:
Anonymous surveys
Stand-alone surveys, surveying non-attendees, or creating multiple surveys for one event
Multi-lingual surveys
Survey response scoring and testing capabilities, sending certificates automatically after survey completion
More question types
Advanced survey logic
Greater survey & branding customization
Event Management Integration – allows for seamless, personalized survey experienced based on registration or participant information (OSS)
Inquisium App for Salesforce
9) Business Transient
Cvent's Business Transient product is geared towards executives to easily manage their global travel procurement processes, gain visibility and control over travel costs, and negotiate favorable rates with suppliers.

This helps drive the bottom line and reduce risk by ensuring travelers are complying with corporate policies.
While similar to the Cvent Supplier Network, Business Transient (BT) is geared towards business travel, not meeting and event space or room blocks.
Some of the notable benefits:
Sourcing– Saves 50% of the time and 2-5% off rates with efficient sourcing & negotiations
Benchmarking– Compares your rates to other rates within our system- Save clients 3-6% off spend
Auditing– Makes sure that your rates are uploaded correctly into the GDS. Provides a rate accuracy of 92.5-97% YOY
Rate Parity – compare your negotiated rates against commercial websites, make sure that hotels have really given you a strong price for the year and that you are capturing true savings
Rate availability – Proactive check-ups throughout the year, are hotel's charging your travelers the rates that you agreed upon?
Reverse Audit

 

– Identify and eliminate "squatter" hotels, properties that claim they're part of your org's program but are not. These hotels take volume away from those that are in your program and can lead to contractual or risk management concerns.
If and when you'd like to learn more about Cvent products or the build and management of any software, drop us a line here.
Or if you'd like to view the Cvent site directly, click on this link.
Need help with Event Software?
Registration, mobile, etc.
Event planners work hard to build event websites that are attractive, functional, and create a lot...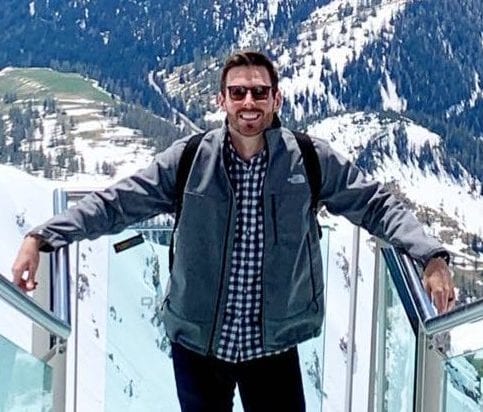 Jeremy Sweat is the Sales and Marketing Director at J.Shay Event Solutions. When he's not working, he enjoys traveling with his wife, scuba diving, and triathlon training.