If you read our article on 6 Reasons to use Event Registration Software then you know that there are somewhere between 200-300 different companies in existence providing Event Management and Event Registration.
Mind-boggling!
The reason that Event Management software is an endless search filled with familiar buzz words and free trials, is because its proven that event management software increases attendance by 20%, and profit margin by 20-30% on average.
It increases attendance (and registrations) because of the communication capabilities that are inherent with all Event Management platforms.
And it increases profit margin because you are now automating several tasks related to registration, attendee management, marketing, and communication; to name a few.
Evaluating Event Management Software Tools
With 200-300 options, evaluating software could be your full-time job. And you would probably hate it.
But you are on the right track.
The key is to narrow down your options based on:
Look for independent 3rd parties reviewing the tools versus the software vendors themselves.
Does the product check every box for this upcoming event? Email communication, Self-Service, Diagramming, etc.
Many of the tools may have Customer Service or Support teams residing in other parts of the World. Creating potential catastrophes if AND when you encounter your first issues.
An obvious one, but it shouldn't be the primary influencer. You get what you pay for, but you should only be paying for what you need. Compare the price per ticket, and payment processing fees.
Unless you choose a 3rd party like J.Shay Event Solutions to build and manage the event management software for you, you need to make sure you've done a Proof of Concept before purchasing.
Waiting for your site to be built?
We build great registration sites FAST.
Best Corporate Event Management Software Tools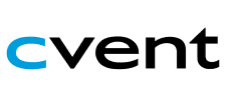 1. Cvent
You probably saw this one coming.
While they are not known for their customer service or quick build times (if you utilize their professional service teams), they have the most robust platform hands down.
It's really hard to even compare the options with other providers.
Cvent not only has around 10 different products, but the core Event Management platform enables you to get very granular in terms of site-building, design, reporting, and automation.
They have gobbled up several other solutions and integrated many features into their existing product set. Including Venue Sourcing, Attendee Management, Room Block Management, Corporate Travel and more.
Cvent is no longer an option for many organizations with large event teams that rely on many of the feature sets that just aren't available with other providers.
In terms of capabilities for corporate demands, there is no better event management software. As far as price, however, Cvent is known as the most expensive event software out there.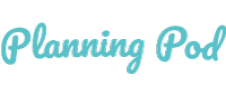 2. Planning Pod
Like Cvent, Planning Pod is aimed at Corporate events with 3 different products:
Event Management and Planning
Event Venues and Facilities
Event Floorplan Design
Reviews list Planning Pod as an extremely professional tool with invoicing and contract capabilities, floor plans, a database of vendors/contacts, and "to-do" templates that can automatically be sent to clients – Something you may or may not find useful depending on your current communication-style.
The downside with many event management solutions such as Planning Pod is you are at the mercy of their templates for event website design.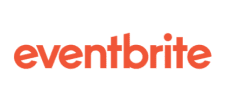 3. Eventbrite 
While Eventbrite's main focus isn't on Corporate events, their prevalence and ability to deliver is first class.
Keep in mind after pouring through reviews, noting past conversations with clients, and of course, leveraging our own experience Eventbrite is a great choice for small to medium-sized events. 
There is no doubt that their software is made easy to use. 
Anyone can begin planing out their free (or paid) event within minutes.
Payment processing, ticketing, floor plans, and more are all present, as with all of these event management software options.
The tool is streamlined, effective and gives you the great analytical power to poke and prod through your registrations and marketing efforts.
The downside that we commonly hear about is another common one, and that's the ability to customize.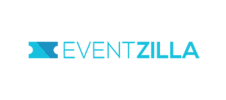 4. Eventzilla
Eventzilla is a lesser-known tool, but is used for large scale events.
We've had a chance to play and plan in Eventzilla rather extensively and overall we have a great impression of the tool.
While you will run into customization walls, the same for all products, including Cvent, the backend is what we care about the most.
Eventzilla gives you the ability to easily set up multiple registration types, with no Eventzilla branding (for the paid version), and easy to embed options.
As far as the remainder of the features, its what you can expect from most providers: marketing, communication, self-service and more.
And very importantly for us as Event Managers and website builders, customer service is pretty great.
We've contacted them MANY times and have only had to wait longer than a few hours once via email. For a phone call, we were connected automatically.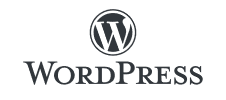 5. WordPress

 
WordPress you say?
It's hard to leave out the option that gives you the greatest design (and arguably any) ability on the internet.
Half of all websites on the planet are built on WordPress in fact.
There are countless Event themes/templates out there to choose from so your options are incredible, even if you don't consider yourself as a design wiz.
The downside to WordPress is the degree of difficulty to learn.
As an Event Manager, you will likely not learn this by yourself, as it will take TIME – And we know how limited on that you already are!
Although if you are interested, we do build and manage WordPress sites as well.
The Wrap
There are hundreds of options out there for event management solutions.
What most sites won't tell you is that these solutions, at the core, are relatively similar.
Many of them will accomplish your basic goals. In fact, the free version of many of the event management tools will do just that without you ever having to pay for anything.
What it comes down to is what your team and your needs look like.
It is nearly impossible to beat Cvent from a holistic, enterprise-capable perspective.
Outside of that, consider the size and audience of your event, and of course the price point.
Need help with Event Software?
Registration, mobile, & more.
Event planners work hard to build event websites that are attractive, functional, and create a lot...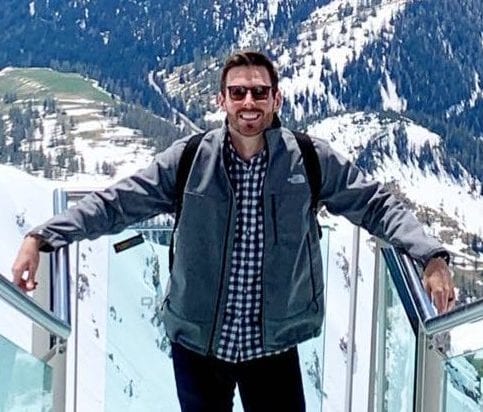 Jeremy Sweat is the Sales and Marketing Director at J.Shay Event Solutions. When he's not working, he enjoys traveling with his wife, scuba diving, and triathlon training.