As Event Managers, event registration software is no longer an optional tool for many events.
We rely upon a tool's automation, self-service, and ease of use to make event registration manageable. And with the rise of the need comes the rise of the Software vendors.
All of whom are frothing with the latest marketing buzz words which are sure to confuse the bejeebus out of you when trying to decide what you actually need.
If you have seen Capterra's rating system of Event Registration applications, then you likely left more overwhelmed than when you started.
Over 230 options for Event Registration? Oh boy…
It's okay. Just breathe. And while breathing slowly and deeply, continue to read because I'm going to share 6 reasons why you really should be using an event registration solution, and also things to consider so you know how to select the software that will offer your organization everything it needs and nothing it doesn't.
Why do you need Event Registration Software?
Registration software gives you the ability to collect registration details 24×7, aggregated into a nice Excel spreadsheet schema (and an online database), while also provided all of the event details you could ever want.
Even if you only have a small number of attendees, but you need to capture more than just name and email, the right software can make your life exponentially easier. Plus, it just gives a better feel to your event.
Again, as of 2020, it's hard to imagine having an event, even a small one, without event registration software.
We won't play out 1 million scenarios, if you are reading this you probably realize the value of an event registration site.
(For tips on what to include on your Registration Site, see our Article: Registration Site Must-Haves)
1. Frees Up Your Time Via Automation
By far the biggest appeal of leveraging Event Registration software is it allows you to do what you do best, and that is probably not capturing 5,000 pieces of information and hoping you made no mistakes.
Truly, as an Event Manager, you have 1 title but wear a seemingly infinite number of hats.
The best Event Managers automate or delegate what they can to the Pros, and focus more time on the Strategy.
2. Capture and Categorize as Much Attendee Information as Possible
Scalable: This word is extremely important for your large, or multi-day events.
Airfare, activities, break-out sessions, hotel information, oh yea…And they are bringing guests?
This would easily be a full-time job for 1 or 2 people just to capture all of this information if you are planning an event for a large crowd.
…And then hope they were perfect in capturing it!
3. Single Source of Truth
Most event registration software now allows you to combine all of your event information, such as speakers, dates, venue & map, sessions, partners and more, all in a single location.
It is more than a form, it is a website.
No need to send out individual emails filled with a ridiculous amount of information to inform your attendees.
And, can you imagine having changes to any of the aforementioned things?
Do you send out another mass email, or…?
Put it on the site, and guide people to your site. It's that easy.
4. Self-Service
One of the greatest aspects of event registration software is having your guests edit any of their own registration information. For some events, you may not want to allow it.
But we're in a time now where people would rather click on a link in their confirmation email to update their information, versus calling or emailing someone.
The benefit to you is time saved, obviously!
5. Real-time Reporting
Ah, yes, reporting.
The ability to get a birds-eye view of total Registrations, any money collected, details categorized and manipulable within seconds, and more.
Preset, but customizable reporting is just an amazing feature set that can make you look like an Event badass!
6. Look Professional
This is mainly for the paid versions of event registration software.
Forms and sites now are so customizable now that you can truly give your event/experience a unique and polished look but adding logos, pictures, and themes to web pages, posts and all email communication that goes out.
This helps keep your messaging from your main website to your event site uniform and trustworthy.
Selecting the Event Registration Software Features That are Right for You
Ever been to a Baskin Robins and completely freeze at having to make a choice from over 30 delicious ice cream flavors? That's what it's like deciding on what bells and whistles your event registration software should have.
In order to select the right software solution for you, it's important that you know what all of the different features deliver. I'm going to cover some of the features I've learned over the years are the most vital when it comes to event planning.
1. Attendee Management and Ticketing
At the heart of every event are the attendees, and you've got to do everything you can to make their experience of your brand, from start to finish, enjoyable. This means utilizing an event registration software that helps you manage tickets and communication with attendees seamlessly.
Most software packages will provide a landing page where people can sign up to your event. Look for providers who allow you to automate attendee tracking, because this will make your life far, far easier. For example, a good solution should allow you to set up automated email campaigns to send reminders and housekeeping content to your guests.
2. It Should be Easy to Use
Have you ever tried to use a new piece of software that made you feel as though you were trying to land a plane? Your event registration software should not cause a migraine. Many solutions out there are quite easy to use while still offering you robust functionality.
3. It's Easy to Integrate
A Global Web Index study reports that people have an average of seven social media accounts each. If you want to get the word out about your event, you've got to go where your prospects are, which is why you should look for software that easily links with your email marketing platform, social media accounts and more. Some software solutions can integrate with hundreds of different platforms, including payment platforms. So take a look at what software you are already using that makes your life easier, and go find an event registration software that will play nicely.
4. Custom Registration Forms
As an event planner, you always want to be in a position where you can customize all of your marketing and correspondence. This is why it's important to be able to customize your registration forms. Doing so allows you to create a form that is not only branded and appealing, but also allows you to collect important attendee data. Look for software that has easy drag and drop fields, allows you to easily alter text and perhaps even add or insert custom fields.
5. Real-Time Polling and Surveys
The word attendees is a bit of a misnomer. Perhaps a better name for your guests would be take-partee. You see, you want your guest to not only show up to your event but engage with your speakers and each other. Offering real-time polls and surveys is a great way to encourage this participation.
Give your attendees a voice and an ability to deeply know the exact objective of your event by including polls and surveys. In addition, real-time polls and surveys also provides the event planners with critical analytics that help you determine what content resonates most with your audience.
6. Pricing Structure
With so many different software options come equally different pricing options/structures. You'll find some charge a flat rate for services, typically in a monthly fee. Others may take a fixed "per ticket" fee, while others use a combination of these pricing structures. If you tend to run large events, a straight up flat fee may be the best option to help you keep costs down.
7. Generate Hot Leads
It's important to remember that not everyone who lands on your event registration page will finish the registration process. Without robust software, you're not able to know about those people who start to sign up but bail because the UPS guy rang their bell or their one son stuck their other son's head in the toilet. This is where HOT LEADS comes into play.
A hot leads feature gives you the ability to track sign-ups and email prospective attendees that didn't finish the sign-up process. By recovering lost registrations, you can significantly increase your return on event investment.
The Wrap
Event registration software will not only give you peace of mind, but it will also save you money. Just be sure to do some homework and understand those exact features that are worth paying for.
These are the ones that will make your life easier and help you engage with attendees better.
If you aren't already using registration software for all of your events, you should make that a heavy consideration beginning now.
When deciding whether free or paid, decide how important your event is?
• Do you care about the software vendor's branding being pasted on emails and web pages?
• What is your appetite for learning a new software tool?
• Do you need robust features?
For information on how we can help build and/or manage your registration software and other software tools, be sure to check out our capabilities here!
Event planners work hard to build event websites that are attractive, functional, and create a lot...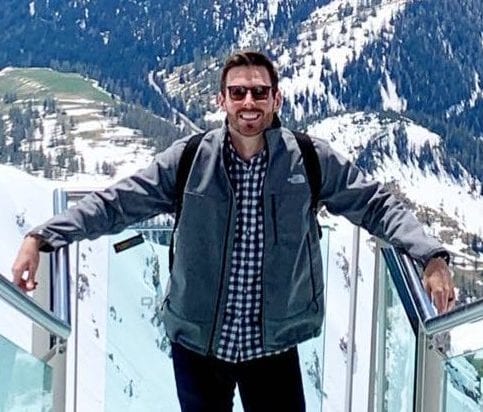 Jeremy Sweat is the Sales and Marketing Director at J.Shay Event Solutions. When he's not working, he enjoys traveling with his wife, scuba diving, and triathlon training.