If you have a big upcoming event, such as a President's Club, or Sales Kickoff, then you likely realize an event website is a critical tool you can leverage that will provide all of the relevant event information to your attendees.
A registration site enables you to capture all of the attendee information that you need for room block booking, food and activity preferences, air registration, and more.
Your Event Website Is Your First Impression
The event website is the first, and perhaps the only reference someone will have leading up to your event.
It's important to not only contain all of the important information that attendees will need but also to attract attendees to register – Especially if there is a fee associated with registration (ticket, sponsorship, exhibitor, etc.).
Additionally, an effective registration site will greatly reduce the number of questions your staff will receive as you approach the event kickoff.
Consider your website the single source of truth and attraction for your upcoming event. That's how important it is.
With this in mind, let's take a look at some event website mistakes you should avoid like week-old sushi, and then event website must-haves that will help your event be a success.
7 Common Event Website Design Mistakes
Your Website Design Isn't Responsive
You have absolutely no way of knowing on what type of device your prospective attendees will sign up for your event. Laptop, desktop, smartphone or iPad? Most of your audience will likely be mobile users. If they can't access your information, your sign-up rate will suffer. Because of this, it's really important that you make sure your event website design is responsive to all types of screens.
Be sure to use event software that will help you build a responsive website so no matter what device a user is on so they will have no trouble navigating your site and viewing all your content.
Your Media is Too BIG!
We all want to include beautiful imagery on our event websites. This is what grabs attention and helps us stand out from the crowd. But if you're not careful, your media can sacrifice your page load speed.
High quality images are very large and they can slow down your lwebsite. In addition, search engines hate slow page speeds so your engine visibility will suffer.
Here's what you can do: use a free compression tool like TinyPNG to shrink your media. It will still retain a relatively high quality while helping your website load quickly.
You Don't Have a Favicon
Favicon's are tiny, so they are easy to overlook. But failing to include one in your website's design just looks unprofessional.
Favicons are like little ID tags you place on your website. They are important for brand recognition, but perhaps even more importantly, they help you to build trust and credibility with prospects who are new to your events.
And finally, favicons are like visual aids for website visitors. Most will keep multiple website tabs open at the same. Your favicon is like a beacon, guiding them back to your page while they are multitasking.
Your Site Has Poor Navigation
Here's a scary but important fact to consider: if a visitor to your site can't find what they're looking for within 10 seconds, they are most likely to bounce feeling frustrated and disappointed. Talk about a bad first impression! And that may have been your only chance at convincing this prospect to sign up for your event.
Your website's navigation is incredibly important. Visitors to your site should be able to quickly and easily find the information they are looking for. Choosing a good event management software solution is a great way to ensure your website is awesome and helpful to prospective attendees.
Your Site Isn't Branded
 I just mentioned choosing a quality event software product for navigation. It's key for branding purposes as well. The thing is, a lot of software products have you build event websites and online registration on THEIR brand, not YOURS! That is obviously not ideal.
Be sure the software you use allows you to customize the look and feel of your website. You want to be unique, not use a template used by thousands of other event companies. And this customization should be very easy to do so that you can make your website match your brand. That means colors, font, and styling all need to be easily changed.
Your Site Isn't Secure
When your visitors land on your website, they should see the HTTPS up in the top left of their browser. If they don't see this, they know they're not on a secure website and they will most likely hit that back button and quick. Because why would anyone want to share important data like contact info and possibly payment info on a site that's not secure?
Getting the Content Wrong
One of the biggest mistakes we see event planners make on their websites is making the content all about their brand and event. That may seem like the obvious choice, but creating content that focuses on you instead of your prospects won't get you the results you hope for.
When creating content, be sure to think from your site visitors' point of view. Think about their problems and goals and tell them exactly what's in it for them should they attend your event. By doing this you stand a far better chance at getting higher conversions.
Now let's take a look at some event website must-haves…
Event Website Site Must-Haves
Registration Form
Even if you are only expecting 50 or 100 attendees; if you build the site, disburse the email, and have all of your attendee's register, but you forgot to ask for a simple detail like food allergies, their +1's Passport number, or something else that normally doesn't come top of mind, you really don't want to have to manually email every one of them and ask that question.
Prepare in advance for every single question you need to ask. It's ok if your event registration form is long, as long as you need the information.
Destination and Activity Information
The basics include information about the destination, the hotel, all activities offered, dining options, air registration, and much more about your Event!
The more information you can include on the website will not only build up the anticipation and excitement for your next event, but it will also greatly reduce the number of questions you receive before the Event, AND it makes your event registration form easier to complete. (re: dining and activity preferences)
You can pull a lot of the content AND pictures from the Suppliers, so don't think you need to become a writer to make this work.
 Prominently Displayed Agenda
A proper agenda will leave no question as to where your staff should be and when.
Post it way in advance, and leave it throughout the event. This is fairly straightforward but very important. The average attendee will look at an agenda several times before an event starts, and several more after it has begun.
As long as your website is easy to access, they can pull it upright on their phone. 
 Custom Website Domain
With some event website platforms, you might be given a long drawn out URL that isn't easily memorable. You can make this work, but it often means your attendees will be digging through emails to find that URL, as they'll be checking the site frequently leading up to, or during the event.
If the platform gives you the option to add a custom domain, DO IT!
 Be Cognizant of Privacy Laws
You should know that GDPR is the most stringent privacy law in the world, and it applies to anyone that captures information about a resident of the European Union– Yes, that even means their Name, Address, Birthday, etc.
In the States, California is paving the way for the rest of the California Consumer Privacy Act. Just assume other States will follow shortly and prepare accordingly.
Read our article on GDPR to learn how you can protect your attendees' data (and your company's liability).
 The Wrap
Depending on the type and size of your event should determine how flashy and content-rich your registration site is, but sticking with the guidelines above should put you, and your attendees in a really good spot leading up to the event in providing everyone with relevant information.
If I can leave you with one more thought, it's that we as humans are at the height of digital consumption – The more you put into your event website, the more attractive it is to registrants.
Your next event's success depends on the website…For help with yours, click here to contact us!
Event planners work hard to build event websites that are attractive, functional, and create a lot...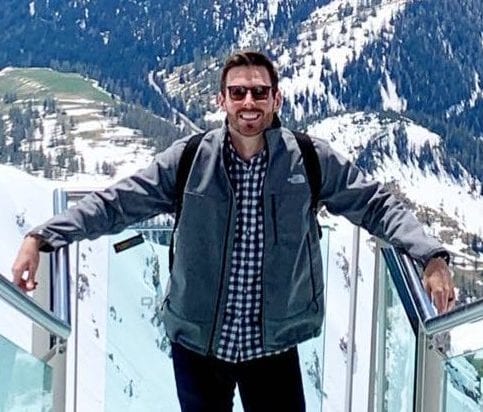 Jeremy Sweat is the Sales and Marketing Director at J.Shay Event Solutions. When he's not working, he enjoys traveling with his wife, scuba diving, and triathlon training.