First, we know the importance of venue selection for an event, so if you haven't already read our article on Site Selection and Sourcing, and why 3rd parties offer it for free, I recommend you read it first.
Let's talk Cvent Sourcing
(Overview of Cvent Products found here)
The reason we recommend it is because it is often a free service offered by 3rd parties, like J.Shay Event Solutions, that will save a lot of time and heartache.
3rd parties are compensated by the hotels, and whether you use a 3rd party or not will not affect the rate; chances are you'll actually get a better rate using an organization that has some leverage. (If looking for Restaurant RFPs or Service Provider RFPs, continue reading)
But, if you are still considering doing Site Selection and Sourcing for your next event single-handedly here's what you need to know…
Before you start, you should know the answers to these questions:
What class of property are you looking for?
The price range for rooms, if you are strict on budget requirements
Total rooms/size of hotel or resort
Total meeting space at the hotel if it's a meeting/conference
Distance to airports
For Incentive Trips and other high-end events there are likely other requirements: strict location options, amenities, the overall look of the resort, is it new or has it been renovated, directly on the water, etc.
If you have this information you can begin the process, and to make it as easy as possible, if you aren't a member of Cvent go sign up now.
Let's Begin!
Cvent is commonly used for Registration purposes: Reg Sites, reminders, collecting payments, and more, that they charge fees for, but Cvent also has a free Sourcing tool that enables you to find properties, down-select based on your requirements, and send RFPs to the Hotel, Restaurant or Service Provider contacts.
Create your Cvent Account.
After you've signed up, select Manage RFPs tab at the top of the page, and then Create new RFP. If hunting for a hotel, you'll pick either the Advanced RFP, the Quick RFP, OR to Copy and Existing RFP.
There is a brief description underneath each one. For the sake of this article, we'll assume you are creating a new, Advanced RFP.
But know that once you've gone down the path of creating and sending multiple RFPs, cloning existing RFPs will save a lot of time!
Select Advanced RFP
You'll enter in your RFP details – Every bit of information you can fill in will end up saving you a TON of time on working through responses:
– Decision date
– Response request date for the incoming proposals
-Dates that we propose for the event (If you are open to multiple weeks, days, or whatever…do it! Obviously the more flexible the better)
-What is the group for? P-Club, SKO, Conference, etc.
-If sleeping rooms and meeting space are needed
-Total number of guests
-Event space amenities
-Layout the sleeping room nights needed & how many rooms/type of rooms are needed per night
-A/V needs
-Outline of meeting agenda with what kind of space we need (room set-up, number of people, how long space is needed)
-What meals will need to be provided?
-Unique spaces for receptions, exhibits, dinners, award dinners
**And you should always include special concessions you are looking for (listed below)
For conferences, your special concessions via Cvent Sourcing might look like this:
· 4 Staff Rooms
· 4 Upgrades @ group rate
· 10% Off Banquet Menu F&B
· 20% Off AV Equipment
· No Resort Fee
· Comp Internet in guestrooms and public spaces
· 3 Week C/O
· 1:40 comp rooms
· Complimentary Parking
· 20% Attrition
· Group Rate 3 days pre/post-meeting
· Comp Fitness Center
· Four (4) Comp VIP Amenities
· Cumulative P/U including pre/post reservations
Sending out RFP via Cvent Sourcing:
There is normally a list of "catchers" for each property that RFPs are sent to, but as you build your list of venue contacts Cvent Sourcing will allow you the option to specifically add their email – So that it goes to the Sales Manager you already have a relationship with.
*Based on your sourcing usage with Cvent, this feature may not be available.
After initial Cvent Sourcing
Stay adamant with your proposal date, or you could keep pushing back your whole event planning process while waiting for the n+1.
Most properties will state in their proposal that they are not holding space for the group, but if you are serious about a location, hotels will typically hold the space for a couple of weeks if no other party is looking at your desired time frame.
Follow-ups from the hotels vary.
Usually, properties will email and/or call once or twice a week to follow up. But as you might have guessed, we usually find that properties with other parties interested in the same space, during the same time frame are not great at following up.
Also, keep in mind that the numbers a Hotel sends you are almost always negotiable.
If you want to see how willing a hotel is to win your business, ask event-specific questions during their follow-ups.
You'll see incentives and discounts being thrown in quickly.
The Wrap
The Cvent sourcing software is a powerful (and free) tool that will save you countless hours preparing and sending out RFPs to our prospective venues.
If you'd like more information, Cvent has also made a video walk-thru available here:
https://cvent.wistia.com/medias/hv9apvqkb9
To contact J.Shay Event Solutions about help with Site and Sourcing, we'd be happy to talk. Click here!
Need help with Event Software?
Registration, mobile, etc.
Event planners work hard to build event websites that are attractive, functional, and create a lot...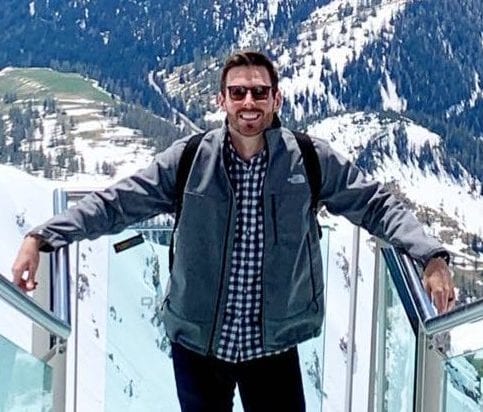 Jeremy Sweat is the Sales and Marketing Director at J.Shay Event Solutions. When he's not working, he enjoys traveling with his wife, scuba diving, and triathlon training.