As you might have guessed, this is the most frequently asked question that 3rd party event planning companies receive, and it varies wildly from agency to agency.
We're not here to shield our pricing – In fact, we're very upfront about it, and you can find our price ranges for each event on the 'Pricing' tab of our website here. 
Let's break down how event management costs to you, direct and indirect, vary.
Understanding the Direct Versus Indirect Cost to You
There are a number of factors to determine when getting an estimate for your next Corporate Event.
Important to know: In addition to the Management fee you may see, most companies are compensated in 2 other ways.
Bonuses, commissions, kickbacks
Adding margin to supplier services/products
Knowing what these are, will help you understand what the TOTAL effective Event cost is.
Direct Costs
1) Holistic Event Management Fee
This is a standard fee for any full or partial event management service. It can be a percentage or a flat fee depending on the event.
How is the event management fee calculated?
First, you need to realize how much you are asking the 3rd party to manage. Because many events are covered partially by the Client's internal team in some way.
Meaning, you can build the strategy internally: identify stakeholders, goals, and objectives, obtain Executive buy-in, etc., but once that phase is over will you then require assistance?
Or do you need something more comprehensive?
This will vary event to event.
For example, Incentive Trips are designed to pay gratitude to your high achievers and inspire the sales folks that didn't hit the mark to turn things up next year.
And an effective Incentive Trip will do just that, and it requires MUCH more hands-on planning and execution than a Conference or Trade Show.
In fact, you will spend more (per person) on this event than you will any other; to the tune of $4,000 for each qualifier on average.
Determining an event management fee for holistic event management for an event like a President's Club is pretty straightforward.
The industry average cost is 12-14% of the total budget, not including T&E.
2) Partial Event Management
Pricing out partial event management will also vary based on the number of services you are 'farming-out'. Ask yourself:
How many cities are you considering for your event? For each, your outside help will be scouring several properties, requesting proposals based on the event, number of attendees, number of nights, time of year, ballroom or conference rooms required, food, attractions nearby, and much more. The more cities you want a detailed search for, the pricier it gets.
Catering: How many meal functions?
Website registration?

If yes, how many attendees?
How many pages?
Will you need to accept payments?
Will you need a separate bank account set up for this event? Assume the 3rd party will also be managing this website and providing you a summary every day or week on how many people have registered week over week, the amount of money collected, and more.
Travel and Expenses (T&E)? Depending on if you need on-site support, and where the location is will determine how much cost the Event Managers will be passing on to you.
Indirect Costs
As mentioned above, the 2 other primary ways your total event management spend could change is through indirect costs.
Now, normally, you aren't aware of the indirect costs. You are given a quote that lists their event management fee and you assume that's all you are paying.
The indirect costs affect your total event spend because it will require you to pay more for supplier services and products, and you won't be getting any of the kickbacks/bonuses/etc. that hotels award your event management company for bringing them your business.
Adding Margin to Supplier Services
Many 3rd parties are given a sizable discount for ordering/purchasing on your behalf, and often times that 3rd party will mark up the rate they are given but still able to show a "discount" to you. Production services, catering, swag, booth materials…the list goes on and on.
I'll mention that one of our core tenets at J.Shay Event Solutions is to never add margin to any product or service we negotiate on your behalf.
It helps us stand out against the competition, and lowers our clients' TCO.
Hotel Commissions
The hotel commission is the most notable example of a bonus given to 3rd parties for bringing your business to one supplier over another, and many clients don't even know it exists.
Imagine this, you spend $200,000 on a room block for your event — (The total number of attendees x the price per night x the number of nights) — And the Event Management company gets paid $20,000 after your stay as a bonus from the hotel, just for booking you there.
Yes, that's in addition to the other ways they are compensated.
The standard hotel commission is 10%, but there has been a trend moving towards 7%.
J.Shay Event Solutions gives our clients the hotel commission back if we are retained for full event management. Otherwise, we offer free Sourcing and Site Selection services and keep the commission, leaving a $0 out of pocket cost to your business.
Consider the Direct & Indirect Cost of Event Management When Choosing Your Agency
When comparing proposals for your next big trip, you now know to consider not just the 12-14% management fee.
You can compare the vendor services they'll manage and negotiate for you. Perhaps Company 'A's Management fee is 14%, but their supplier/vendor services are less expensive, because they state upfront they don't add margin to any service you as a client will contract through the Event Management company.
Company 'A' also gives back the hotel commission of $40,000 60 days after the event! While Company 'A' might look more expensive when judging just by the management fee, the client will save much more through the other cost-saving factors.
The Wrap
Answering "How much does Event Management Cost" is extremely hard to answer in most scenarios.
Sure, for Incentive Trips or other all-inclusive type Event Management, a standard percentage can be applied.
But in most cases, there will be custom pricing based on the type of event, the level of services you desire, the amount of on-site staff and much more.
In addition, as we've just learned, that's only the Event Management fee! Many 3rd parties will find other discreet ways of making money that WILL cost you more.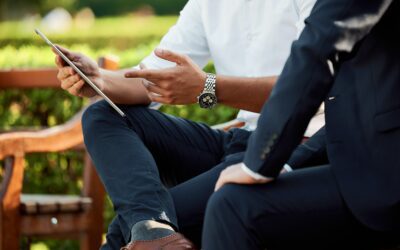 Event planners know that sponsors are necessary for hosting a financially successful event. And...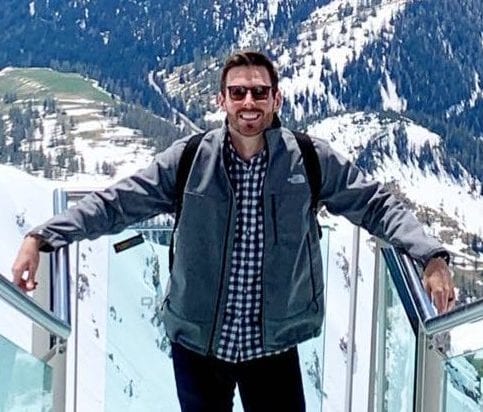 Jeremy Sweat is the Sales and Marketing Director at J.Shay Event Solutions. When he's not working, he enjoys traveling with his wife, scuba diving, and triathlon training.