In the world of event planning, event sponsorship packages can mean the difference between the thrill of victory and the agony of defeat. While getting sponsors for your event can be tricky, the real issue most planners face is structuring their event sponsorship packages in a way that offers real value to those sponsors. The more value you provide in exchange for sponsor dollars, the more apt those companies are to sponsor your event year after year.
Let's dive in a little deeper to uncover what exactly event sponsors are, why they are valuable to corporate events, and how you can structure your event sponsorship packages in a way that makes them incredibly attractive.
Be sure to read all the way to the end because we're also going to share some awesome tips for how you can go about attracting the right sponsors to partner with you.
What Are Event Sponsorships?
An event sponsor is a company that financially supports an event in exchange for something of value. Usually, that value is found in marketing opportunities that increase their brand's exposure. If a company thinks your event will give them an opportunity to move their own organization forward, they will most likely be interested in partnering with you.
Why are Sponsorships Valuable to Event Planners?
We know what's in it for the sponsors, but why would event planners spend time ensuring they create the most attractive sponsorship packages, then go out and contact companies they think align with their event? For three main reasons:
Budget
Creating a memorable event can be expensive! And event planners know they've got to keep ticket sales affordable to attract large numbers of people. But the result is that often ticket revenue isn't enough to allow your event to break even. Attracting sponsors to your event is one of the most effective ways to help your event be financially viable.
Sponsors Lend Credibility
Let's say there are two events you could attend. Both were put on by the same company, had the same speakers, and were on the same topic. One event was not sponsored while the other event was sponsored by Microsoft. Which event would seem more credible to you?
While partnering with a national brand like Microsoft may be a stretch for most organizations, securing recognized and respected brands in your industry will give your event instant credibility.
Bonus Perks
Often, partnering with sponsors results in bonus perks. For instance, if a local restaurant has agreed to be a sponsor, they may not only provide the food for the luncheon but also allow you to host the event in their space, thereby cutting your event costs significantly.
Another perk is that sponsoring companies often provide increased exposure for your event. Chances are your sponsor partner announces to their social media following their sponsorship of a local event. Any number of their followers may decide to sign up. Free marketing – always a good thing!
Tips for Designing Better Sponsorship Packages
Not every company you reach out to for partnerships will have the same marketing budget. For this, it's important that you offer different sponsorship packages. This goes for in-person events as well as virtual events, which are now becoming the norm thanks to the pandemic.
Here are some tips to help you develop the kind of event sponsorship packages that offer real value to your partners.
Event Sponsorship Package Tips for In-Person Events
Include Different Event Sponsorship Levels
The best sponsorship packages are the ones that have multiple tiers (at least three) of sponsorship. Each tier comes with a different price point as well as value. Here are some common tier examples you should consider for your event:
Bronze Package: $1,000 – Your event offers to place their company logo on all event marketing materials and perhaps a sponsored grab bag for attendees.
Silver Package: $2,500 – All benefits of the Bronze Package plus a branded breakout room named after their company.
Gold Package: $5,000 – Everything from the Bronze and Silver Packages plus a guaranteed speaking opportunity for their company's CEO.
It's important to keep in mind that the more money the sponsor gives you, the more value you must give back to them.
Some other marketing opportunities to consider for your package tiers could be placing their logo on badge lanyards, sponsoring meals and cocktail hours, and sponsoring ride shares.
Exclusivity is Key
The more expensive your package, the more important it is that you don't sell too many of them. I know, this may sound counterintuitive. If you find 20 companies that are willing to pay $5,000 for the Gold Package, why should you limit that package to only 10 sponsors?
For starters, there is the simple math of it. The more companies that have access to the value offered, the less value that package has.
Second, exclusivity breeds desire. If there is a shortage of something, you can bet everyone wants that something.
So, be sure your top packages have a limited number of slots. You may want to think about having 20 Silver Packages available and 5-10 Gold Packages available as an example.
Communicate Clearly
Once you've taken the time to develop the most attractive event sponsorship packages, it's important that you communicate the value of each as clearly as possible to potential sponsors. Spell out EXACTLY what sponsors will receive once they make the purchase, every bonus and perk as well as who is eligible. The higher up the tiers you go, and the more money sponsors will be handing over, the more important it becomes to communicate clearly.
Event Sponsorship Package Tips for Virtual Events
Many event planners are new to organizing virtual events, and it may feel more challenging coming up with sponsorship packaging ideas that are attractive to potential partners. Here are some ideas we have found work great!
Allow Sponsorship for Event Apps
Event apps have become increasingly vital parts of virtual events as they allow for further engagement by remote attendees. Inside these apps are opportunities to brand banners, sponsored messages or have logos placed on different screens.
Sell Ad Space on Your Live Stream
Depending on what virtual platform you use, there may be opportunities for you to offer branding options in the form of pop-up ads or banner ads. These can by hyperlinked to the sponsors website so attendees can find further information.
Sponsored Video Ads
During breaks, consider having attendees view a short video ad designed by your sponsor.
These are just a handful of ideas to help you develop your own event sponsorship packages that attract marketers by offering massive value.
We will leave you with one last tip: Offering something very unique to sponsors is how you can easily attract marketers at all price points. Granted, getting creative with your package ideas can be easier said than done.
At J.Shay Event Solutions, creativity is what we do best. We pride ourselves on helping event planners think outside the box to deliver unique value that knocks sponsors' socks off. If you could use a little help in the creativity department, get in touch with us.
How to Get Event Sponsors
 
Choose the Right Sponsor
Your very first task is to pick a sponsor that makes sense for your event. This should absolutely be a priority. Are they a good fit? Do you share the same target audience? Do they represent the same values?
Take some time to analyze the demographic of your attendees and consider your own objectives and values before identifying potential sponsors. Don't rush this step. If you find the right fit, it may lead to a long-term mutually beneficial relationship.
 The Proposal
 In order to get sponsors for your event, you'll need to create a proposal that gets attention. This doesn't mean you write a proposal with a lot of fluff you hope impresses. On the contrary, you want to keep the proposal short and sweet, but make sure it provides pertinent information your potential sponsor will want to know. Include:
Who you are
What your event is about
Where your event will be held
Who will be attending (demographics)
How many people will be attending
Think of this step the same way you would when preparing to go on a job interview. When approaching a prospective employer, you want to make it clear what you bring to the table. You also want your prospective employer to know you have taken the time to research their company and understand their business. The same care and research applies when reaching out to prospective sponsors.
The most important part of the proposal is the "cost of investment" for your sponsor. To come up with an accurate figure, you've got to evaluate what it is you have to offer. To think about how much your event is worth from the sponsors point of view, consider the following:
Marketing Assets
Clearly identify all of the places the sponsor will be able to display their brand. Typical places for branding include:
banners over entrances and exits
banners on stage
logos on presentation screens
refreshment zones
event programs
information points
backstage area with sample products
goody bags
exhibiting opportunities
speaking opportunities
social media mentions or mentions on your website
These are just some of the branding possibilities available.
Reach
You've calculated the value your event offers, now it's time to discuss potential reach. How many people will be attending your event? How many will receive goody bags? How many will hear a speaker's presentation? Think about how many times your sponsors branding assets will be seen by each person at your event.
Setting Costs
You now know the inventory of all marketing assets and the potential impressions each asset could get. Now it's time to put a price on the overall sponsorship.
You may have a sponsor who you feel could cough up big bucks. Then again, you might be trying to attract startups and lower the cost of each asset.
There is no concrete equation to get an exact figure, but here are a few things to base your prices on:
How many people will be coming to the event
Demographics of your audience
How easy are these people to reach via other marketing channels
The size of the business you are approaching for sponsorship
These bullets will help you price each asset fairly.
Managing Your Sponsors
Congratulations! You did the math, made sure all your i's were dotted and t's crossed, and you landed an awesome sponsor for your event. Now what?
It's important to carefully manage the relationship. You'll first want to have an agreement or contract signed. This will have all of the specific details as well as any terms and agreements.
Once all of the "business" has been settled, it's now time to treat your sponsor like gold. Choose one specific point person on your team to act as the liaison between you and the sponsor to make sure questions and concerns are always answered in a timely manner.
Hopefully, these tips will help you land the perfect sponsor for your next event. Remember, if your event is a success and your sponsor is happy, they'll gladly work with you again in the future!  
If you need help with event sponsorship, we'd love to get the conversation started – Click here to contact us!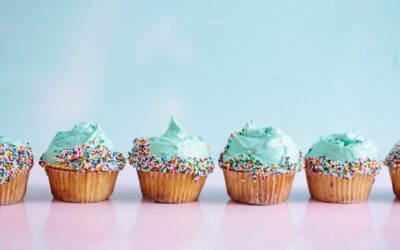 Have you been put in charge of planning your company's virtual holiday party? Stumped for ideas?...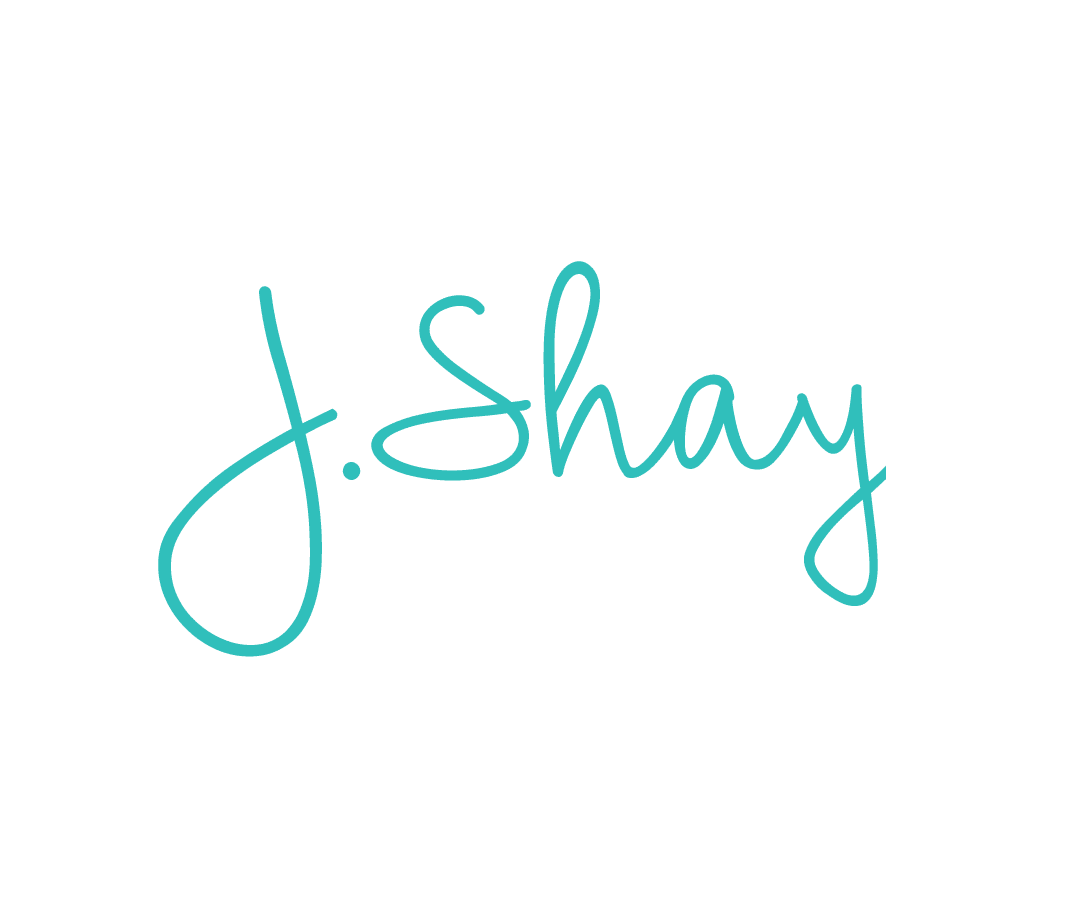 J.Shay Team is the generic alias for our event staff that want to submit work anonymously.