Case Study: Non-Profit Fundraiser Event
Gaylord Texan, Dallas, TX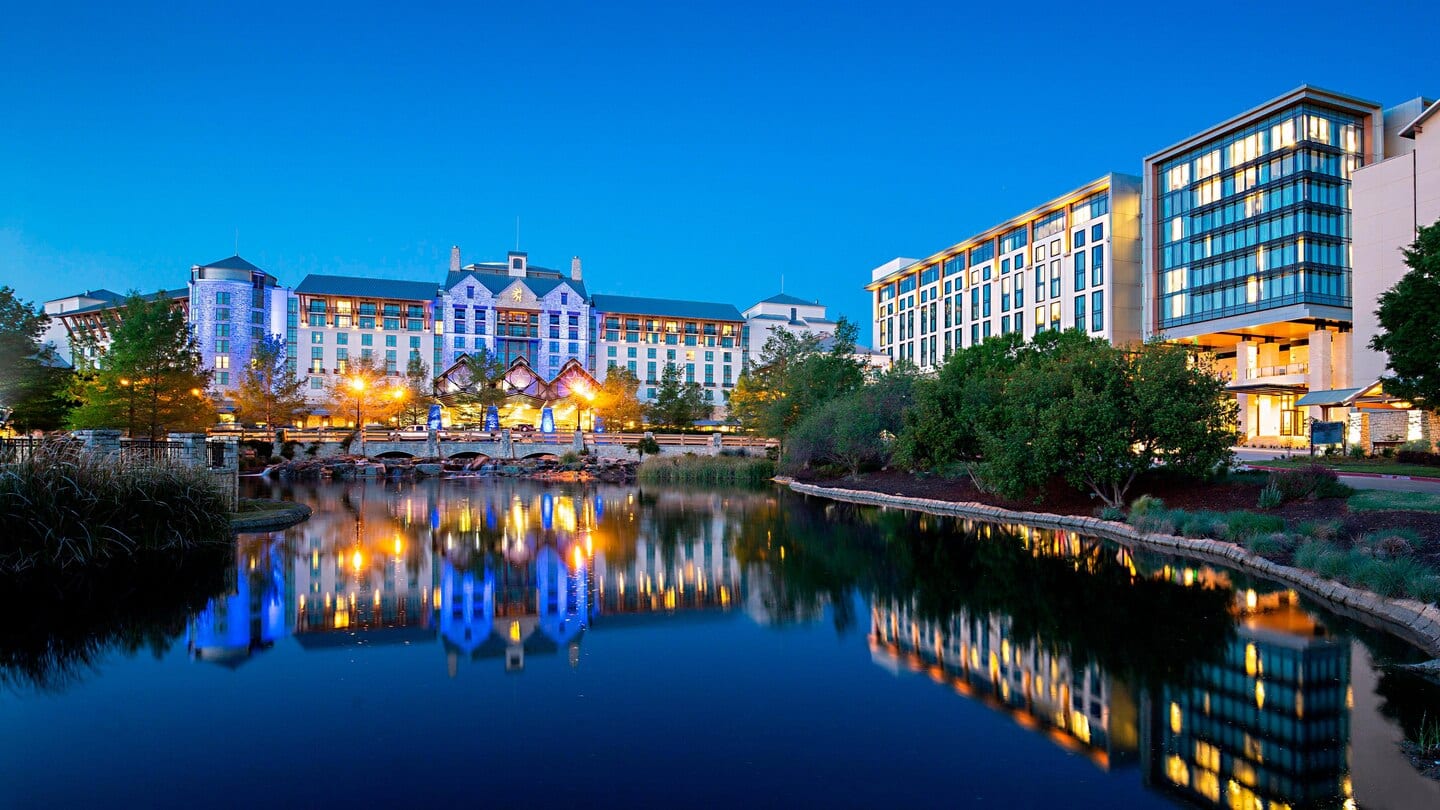 I hired J. Shay Event Solutions for a March 6, 2020 event for 3,000 attendees. My staff and I are infinitely satisfied with their work and I am happy to recommend them to you! Justine is the best, but the rest of her staff is equally terrific!
Mike P.CEO
Overview
Goals & Objectives
Type of Event
Theme
Location
Services Provided
Special Notes
Accolades
Goals & Objectives:
Promote organization brand, provide inspiration, celebrate the benefactors/donors, and encourage additional donations for their cause.
Outraise and outnumber (attendance) another organization
Provide high-quality, user-friendly registration experience/process

ROI Conscious: Use funds efficiently to maximize donations over event spend

Provide a fantastic meal at no cost to attendees
Offer a live streaming option to all supporters that cannot attend in-person
Type of Event:
Fundraiser Luncheon for 3,000+ people, growing every year.
The event is hosted annually in March to raise donations from their base while providing guest speakers, lunch, and a good time to all.
Theme of Event:
Reach. Connect. Save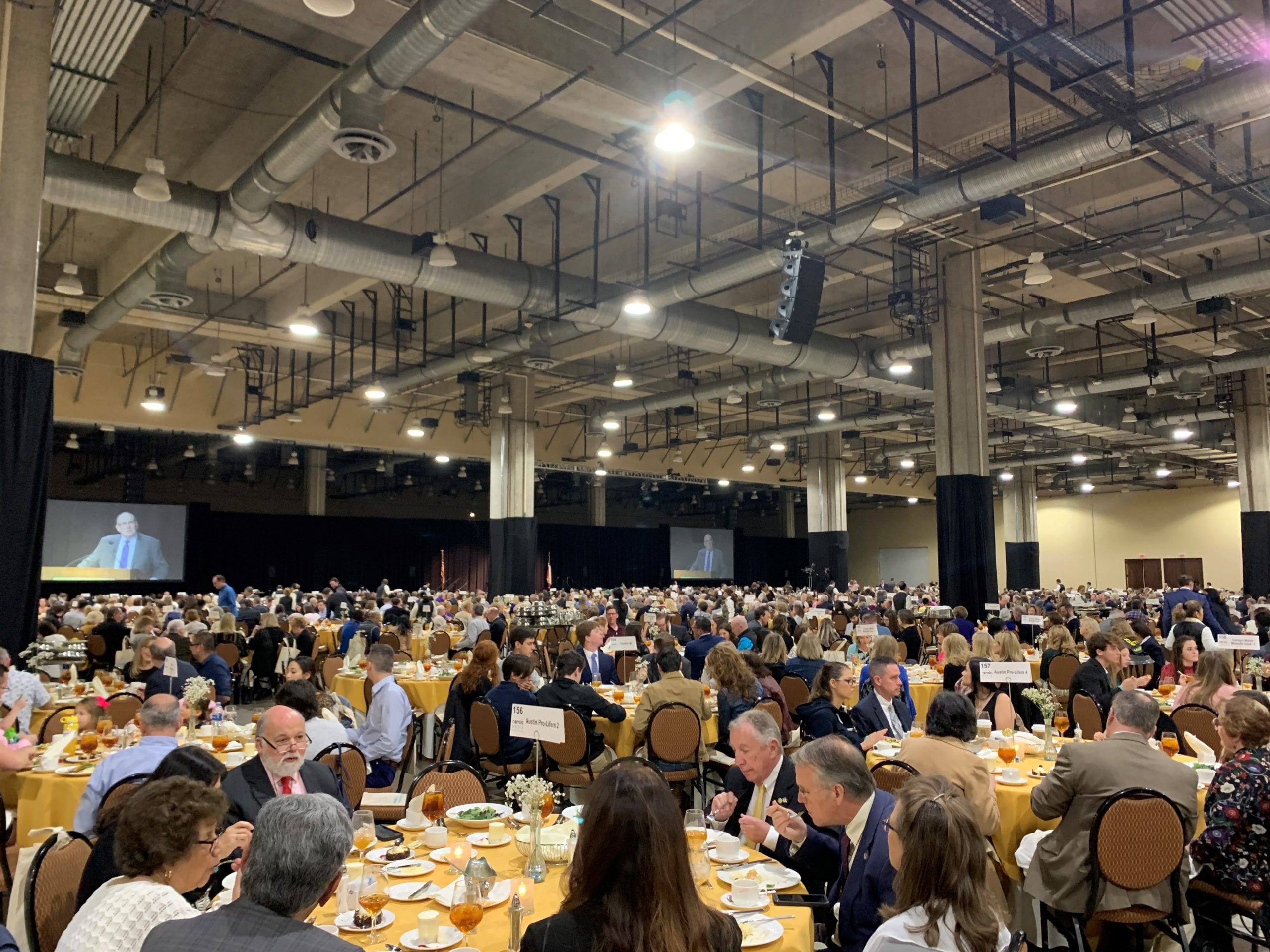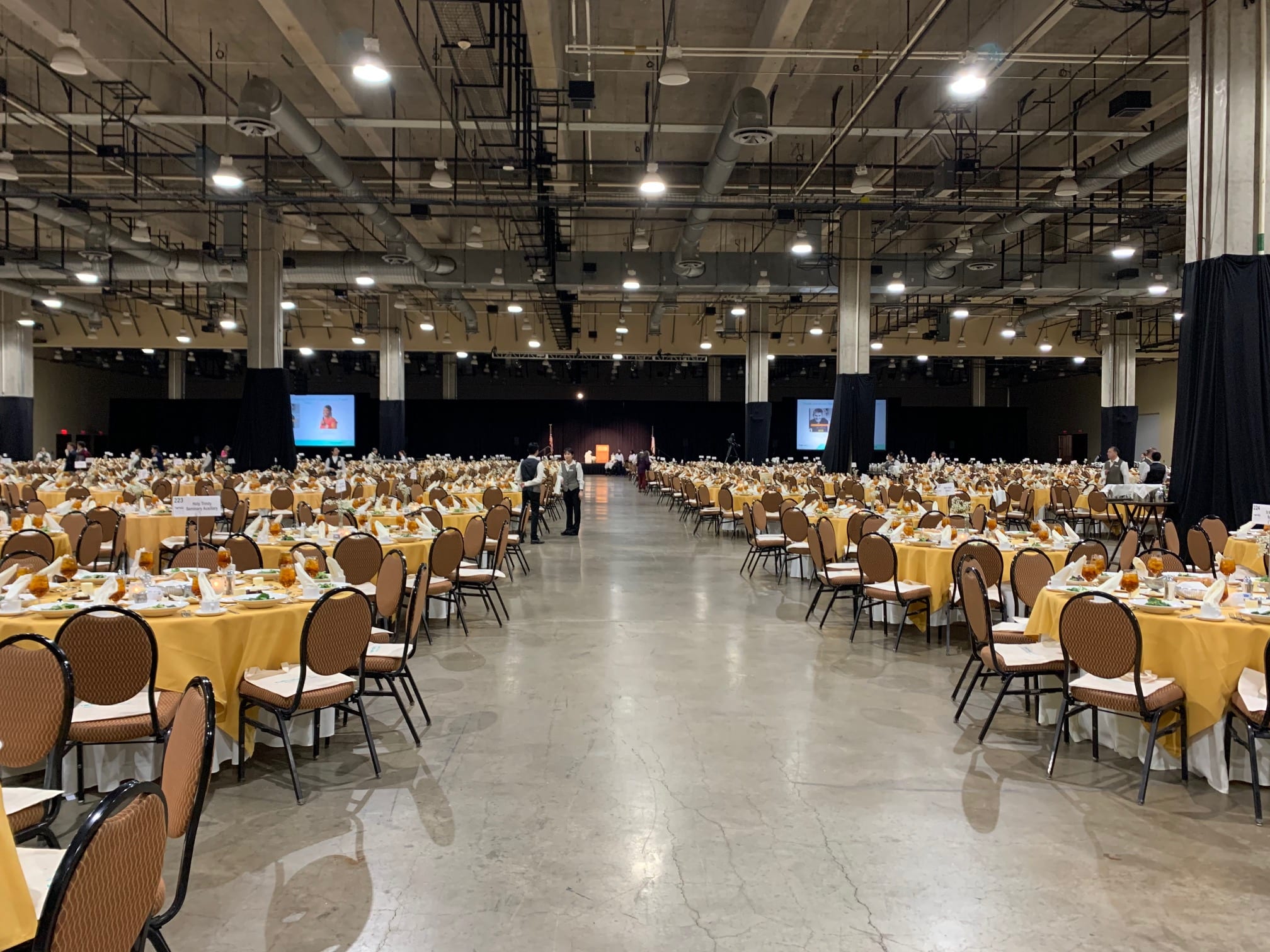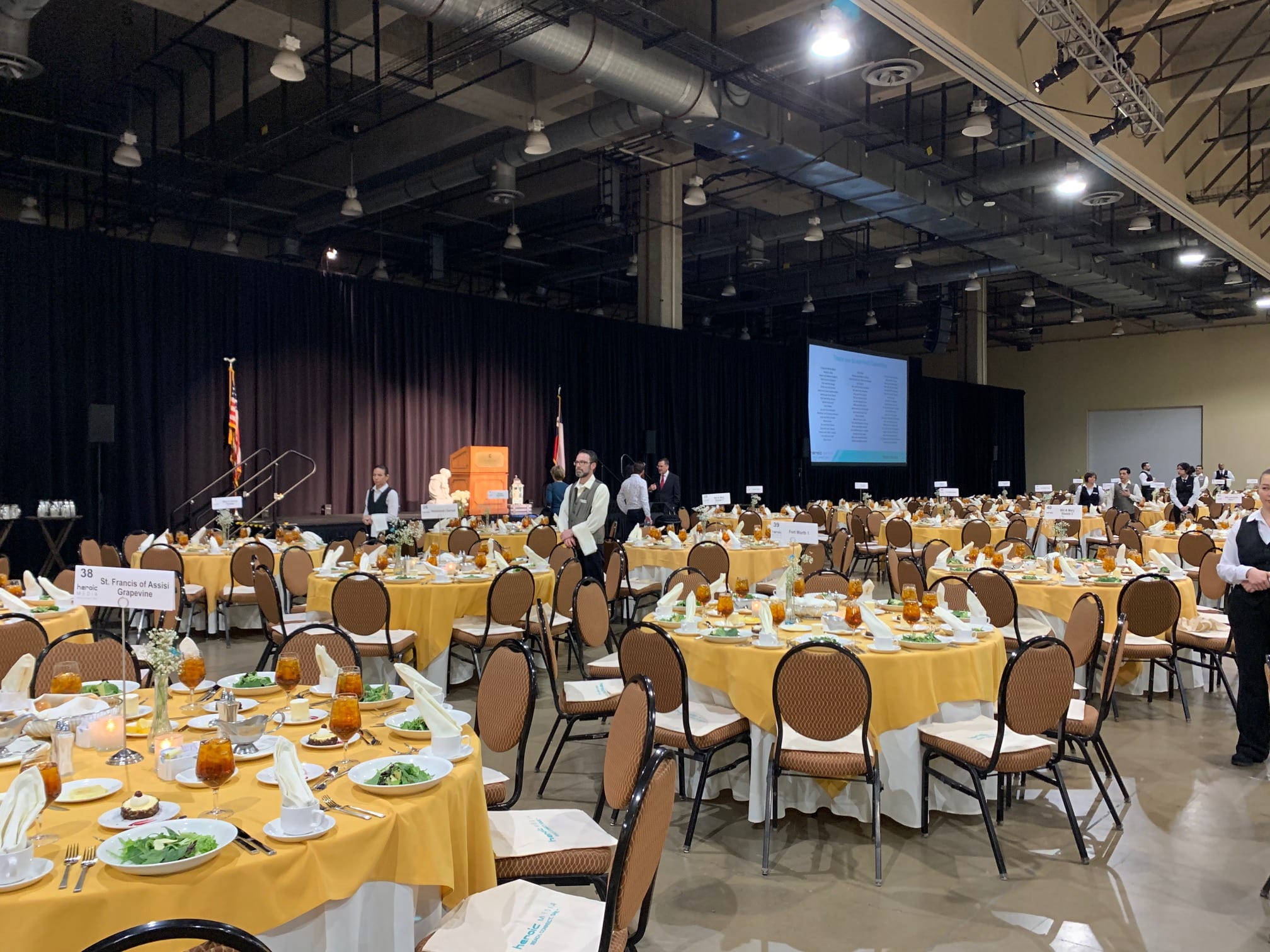 Services Provided:
Contract Negotiations
Budget Management
Vendor Selection/Management
Registration Build and Management
Attendee Communications
Food and Beverage Planning
Rooming List Management
Agenda Management
AV/Show Flow
Event Design and Décor
Collateral Material Design/Signage
Promo Items
Table/Seat Assignment Management
Onsite Staffing & Volunteer Management
Speaker Management
VIP Guests/Special Requests
Post Event Services
Special Notes:
Client was able to exceed their goal!  With a record, sold-out attendance of 2,800, and $1.8m raised the client beat their attendance and donations from last year as well as the competitor's cause.

Engagement levels were kept up through networking with your table guests, inspiring speeches, and the use of live donation tracking on the large screens at the luncheon (Donors could see their donations in real-time).

New England Patriots' all-star tight end Benjamin Watson and his wife, Kirsten, served as honorary chairpersons, and filmmaker Jason Jones addressed the event. Jones and Watson have produced a new documentary to be released later this year in which we held a sneak peek film screening for all attendees following the luncheon.
Accolades:
CEO was extremely thankful and 

J.Shay Event Solutions is hired for next year's event!
Sales Kickoff: Next Level!
Incentive Trip: Cabo San Lucas!
Ready to start planning your event?