The Event Safety Alliance ("ESA"), a non-profit organization made up of professionals in event planning, promotion, production, corporate events, as well as other areas, released their Reopening Guide earlier this week.
Their guide was developed by 60 ESA contributors to establish a framework for how to safely reopen events during the Coronavirus pandemic.
The 29 page PDF, although extensive, strays away from making definitive precautions. The thought is, no one has the perfect answers, and as safe as everyone wants to be there are unavoidable risks to opening any event. Companies have to err on the side of being overly-cautious with all of the safety measures listed, and if in doubt, don't host an event at all.
If you haven't read our article on the safety measures Connect is taking this year to keep their August conference intact, click here.
Importance of the Reopening Guide
This guide is an important step for our industry because it serves as an official framework for event planners to begin actually thinking about their next event – Whether that's Fall 2020, or Spring 2021.
While ultimately your company (and local government) will decide on when they'll allow gathering and traveling, once that switch is flipped you will have a guide you can take to Leadership to say "here's how we can safely meet with our customers again".
Key Takeaways
We'll provide a handful of key takeaways from the article, but if you'd like to view the entire Reopening Guide for a list of all safety precautions and recommendations, here's a link.
1. Even after the pandemic is over, expectations for screening and educating attendees will be different.
If you haven't thought about event planning life post-pandemic, prepare for a new wave of precautionary measures that will become the 'new norm' for events. Checking temperatures, having a staff member dedicated to monitoring health measures, reduced lines, etc.
2. No one is going to tell you when the ideal time to begin reopening events is.
No organization but your own will tell you when a good time to have an event is. Just because the government relaxes social distancing requirements doesn't mean the risk is eliminated.
For the (short-term) future, there is an inherent risk with any in-person event, however, the more safety measures you implement, the lower the risk is.
3. Educate your staff and audience.
One of the biggest takeaways from the document is that educating your staff, volunteers, and attendees will be extremely important moving forward.
It is recommended to manage all health-related information, and attendee expectations upfront and via as many channels as possible. (Website, Social Media, dedicated Marketing staff, Signage at the event, etc. – All dedicated towards reminding attendees of the health rules to follow)
4. New role: Infection Mitigation Coordinator.
While not the attractive title in event planning, this new role could give your company the assurance it needs that your next event is safe to host.
The Infection Mitigation Coordinator should have "appropriate medical and risk management knowledge" and be available for every event.
It will be interesting to see how event planners handle this guideline moving forward – Will they train and dedicate someone on their own team, or outsource this responsibility?
This role will effectively:
Implement public health guidelines
Ensure safety plans are in place
Work closely with event personnel
Create worker training
Determine if the venue is a health concern
5. Legal issues.
The last point the guide brings up is a very good one. Potential legal issues may arise if/when someone gets sick from an event and then blames it on the event provider.
The suggestion is to consult your attorney well before your event and consider drafting up an agreement between event operators, and the people who work and attend them. It goes on to say that we all have a duty to behave reasonably under the circumstances, and everyone should promise to maintain social distancing, engage in sanitary practices, and more, to keep safe.
Additionally, your company must be able to prove they provided extensive safety measures to keep everyone healthy if any issues did arise.
6. Events are coming.
ESA's Reopening Guide provides a framework for event planners to begin considering how they could make their next event safe.
While we shouldn't expect business to resume normally in the near-term, guidelines will enable the early adopters, like Connect, to host events. This first wave will set a precedent if done correctly, and more events will follow.
The Wrap
For events to begin trickling back, the Reopening Guide is a great first step in providing recommended health guidelines. It's now up to event professionals everywhere to execute events safely.
A resurgence of in-person events can only happen when companies begin proving that there is a low-risk plan they can follow.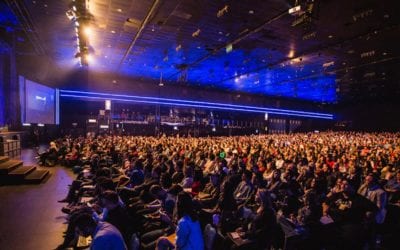 It's only been 6 weeks since the first (small) wave of companies started pulling the plug on...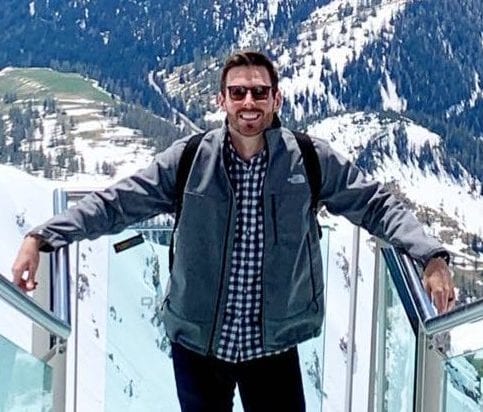 Jeremy Sweat is the Sales and Marketing Director at J.Shay Event Solutions. When he's not working, he enjoys traveling with his wife, scuba diving, and triathlon training.