Events, jobs, organizations and even Countries are shutting down as Covid-19 concerns rise. (Click to read more)
Here at the RSA Conference, large exhibitors such as Verizon, AT&T, and IBM have already pulled out leaving a couple of large holes at the 45,000 attendee event.
Expect many more cancellations through 2020 as the Coronavirus spreads – As of Jan. 20 there were only 280 reported cases of the virus across 4 countries. There are now over 76,000 cases across more than 24 countries, just 35 days later.
You or your Leadership may be considering pulling the plug on a couple of your own events depending on the location and timing.
If you are, don't lose hope. One of the biggest trends we'll see this year is the rise of the virtual event. This should be listed as a viable option for you if your business makes the decision to opt-out of an event.
Whether your business decides to keep a live event, or move to virtual, you should be prepared to provide estimated ROI numbers to compare the 2 scenarios, and the pros and cons of each.
What Is A Virtual Event?
A virtual event is an internet-based event that uses a virtual venue as the environment to showcase speakers, content, and breakout sessions.
While the speakers may actually be at a venue being live-streamed, all attendees are remote and access the virtual event through an online portal.
Top Rated Virtual Software Vendors You Should Consider
1. vFairs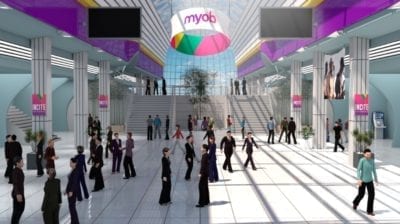 vFairs is a virtual event platform that enables organizations to conduct online events, career/job fairs, trade shows, expos and meet-ups. The platform offers an intuitive virtual experience to exhibitors and visitors alike, along with other highlights like interactive features (audio/video chat), excellent scalability and several customization options.
2. 6Connex
4.8 Stars (Featured Customers)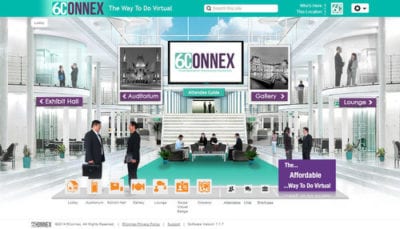 6Connex is a global software and services provider for enterprise online events. Their cloud-based product portfolio includes virtual environments, learning management and webinars. Designed for marketing, sales, recruitment, training and HR communications, they transform big ideas into real-world results. Lead by the most innovative and experienced leaders in online events, the 6Connex platform was built to be the most configurable, secure and reliable product on the market. Their seasoned project managers, who have experience working with companies across all industries, provide hands-on support and strategic guidance.
3. WorkCast
4.8 Stars (FeaturedCustomers.com)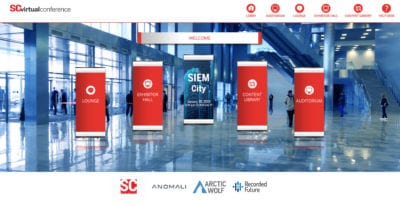 WorkCast is a highly customizable, end to end technology which can be used to aid the delivery of Online Presentations & Events, from webinars and webcasting to virtual and physical events. The platform can be self-managed, or they can remotely support your online events. By sending one of their highly-skilled event support teams to your physical event, they can also deliver all manner of online webcasting solutions.
4. Inxpo
4.7 Stars (FeaturedCustomers.com)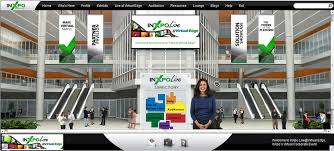 INXPO is the video platform trusted by enterprises, built upon a secure, reliable and scalable foundation that has powered thousands of events and touched millions of users. From fully branded webcasts or online events, to live news desk coverage and enterprise video portals, their versatile products empower their clients to authentically reach their audiences. Built for marketing, corporate communications, sales enablement and training, their technology delivers engaging video experiences. Many of the world's leading brands trust INXPO to extend their reach, drive engagement and maximize ROI while meeting their business goals. Their customers include market leaders such as Aon, Cisco, Hyatt, IBM, Microsoft and several others.
 The Pros
Increased attendance
Lower costs: venue, F&B, speakers, staff, hotels, entertainment
Plan an event with much less notice
Virtual Events can last for months after the actual events live via a recorded link
More data insight into what attendees are viewing, sessions they are attending, and more
The Cons
Networking factor
Less brand association
Lower attendee focus
Next Steps
To make the most informed suggestion possible to your Leadership, obtain virtual event vendor pricing and use this to calculate an estimated ROI with a Good, Better, Best scenario.
Compare this with estimated ROI from a traditional event taking into account the additional costs (but potentially better revenue).
Combine this with a list of basic Pros and Cons. Depending on your company, vertical and audience, you will have more Pros and Cons to add.
The Wrap
If the Coronavirus or other scenarios are going to potentially shift or cancel your existing 2020 events, you should be prepared for the question: Should we postpone this event, cancel this event, or move to a virtual event?
While there is no doubt that a live event produces more personal and qualified results, a virtual event may still be a viable option for you.
Unless your business has done a virtual event before, the most you can do leading up to the conversation is have the most information possible to weigh each option.
 If you need help with your virtual event, click here to see our virtual event offerings!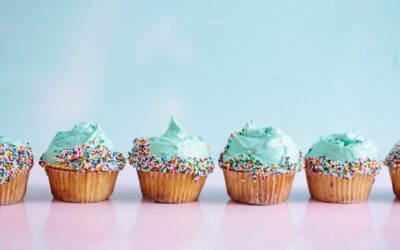 Have you been put in charge of planning your company's virtual holiday party? Stumped for ideas?...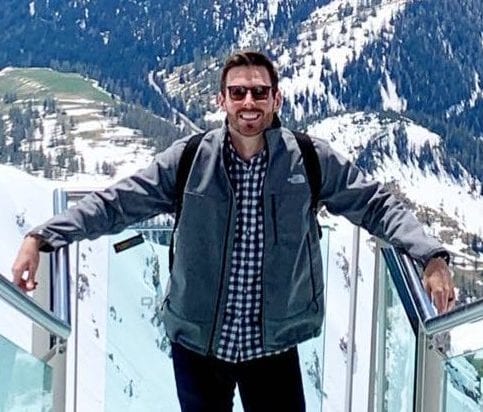 Jeremy Sweat is the Sales and Marketing Director at J.Shay Event Solutions. When he's not working, he enjoys traveling with his wife, scuba diving, and triathlon training.