When preparing for a Trade Show or Conference, a common question is who do you bring on-site.
Will you have enough internal staff?
If not, will you outsource the duties to a staffing agency or a 3rd party event agency?
Staffing Agencies are Cost-Effective.
Do you just need a warm body to make sure pens and paper are at every desk, scan badges, generate leads, or just be present?
Over the last month, I've pointed at a Staffing agency as the best fit more than a couple of times.
Why?
A staffing agency usually has local reps on retainer in major metro areas, and if you are looking at a series of similar events where you need some basic functions accomplished, you really don't need an Event Manager.
Not only are you going to pay less of an hourly rate, but you won't have to pay T&E for your favorite event planners and managers to attend.
This doesn't mean your event manager can't attend, however.
Staffing Agency Considerations
Now there are drawbacks – I'm going to touch on both sides of this, and there are always both pros and cons.
As discussed, a staffing agency can be there in a pinch, they are very cost-effective, and they usually always have some sort of staff available as the needs they fill are usually fairly low-level.
But the common drawbacks I hear about staffing agencies are:
You don't know who you are getting, usually
Because of their low cost, you may be getting someone less experienced than you expected
They are not invested in your brand at an event
We've hired staffing agencies before and had excellent results, just as others have.
What you should do is be vetting more than one company – Look at reviews from past event managers.
Make sure the reps the Agency is sending have some experience with the type of event you are planning.
Have they worked a Trade Show before trying to engage people walking past the booth?
In my experience, this is one of the hardest things to ask a Staffing agency for, because if someone is genuinely good at engaging random people about your product or service with a short amount of training, enough to generate a real lead anyway (which is exactly what you may be looking for) they would probably be in a sales role earning a lot more money.
If you are looking for lead generators, don't be expecting the moon and the stars. Staffing agencies will generally be looking to pad their numbers.
They'll try to scan every badge possible to pump up their numbers…But some times that's all clients want!
When Would an Event Manager Come On-site?
 1) Multiple complex tasks to complete and monitor.
Booth builds, electrical, rigging, speakers, itinerary, shipments, interactions with conference/trade show staff, all tear-down, and generally any problem that surfaces.
We even hire a staffing agency and will manage these folks as they capture leads.
As an event manager, the job is to manage all aspects of the event.
These will usually be for more involved events, bigger booths or space, perhaps multi-day, where you likely have a team that involves multiple departments from your company.
2) You rely on professionalism.
I'm not saying Staffing agencies don't have professional reps, because they absolutely do. But as the saying goes, 'you get what you pay for.'
If this is an executive-level event then you likely want someone there that not only operates at an extremely professional level, but also someone that can handle a question a C-level might have regarding the Event.
"Hey, can we change up the music? or
"We want to change the bar we go to after this, can you arrange that with the transportation and bar?"
These are questions that might overwhelm and intimidate someone who gets paid $12/hour to sign you in, or maybe they jump to the challenge!
3) You will pay extra to have someone you know.
Personally or professionally, I think we've all chosen at some point to go with who we know, and pay a little extra for the peace of mind.
I also mentioned that J.Shay Event Solutions, as well as other 3rd parties, will sometimes hire a Staffing Agency and be there to manage them. Sure, it's a large event or at least an event that requires a lot of hands-on-deck, but you really might only need 1-2 Event professionals to ensure everything is executed as planned.
This is one of the roles as event managers, and if you use a 3rd party for full Event Planning and/or Management, managing suppliers such as staffing agencies is just a part of it!
The Wrap
There is a large set of pros when hiring a staffing agency, and as I mentioned earlier, I point prospective clients to them all the time!
If based on this article you are considering a staffing agency, I recommend that you vet the staffing agency for quality as well as price.
Know what you are getting.
Also, expect to have someone there from your company in some type of event or marketing capacity to manage the staffing reps.
As event managers, it always makes us a little queasy to think of hired temps representing a client's company at (likely) an expensive event without anyone there to ensure they are representing well.
Need help with Event Software?
Registration, mobile, etc.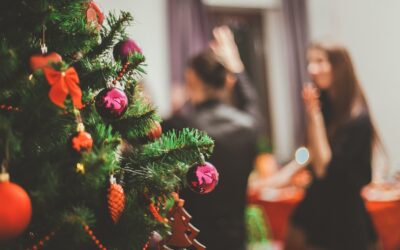 The holidays are a really fun time of year. But planning the holiday office party? That can be a...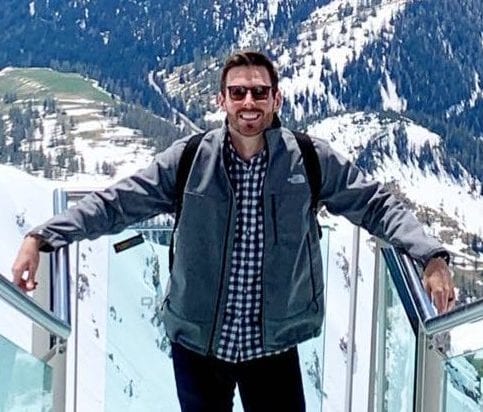 Jeremy Sweat is the Sales and Marketing Director at J.Shay Event Solutions. When he's not working, he enjoys traveling with his wife, scuba diving, and triathlon training.