As you've been searching for top Caribbean destinations you have probably come across Nevis.
Well, it's usually listed as "St. Kitts and Nevis", with most travelers never leaving St. Kitts after the plane has landed.
The population difference between the islands is 50,000 (St. Kitts) to 12,000 (Nevis) and the lifestyle shift is enormous between. If considering these as destinations, no doubt you have run across the Four Seasons Nevis.
We just got back from a Site Visit so it's fresh in our minds…Let's talk about the resort and island as a candidate for you.
There are many islands in the Caribbean to choose from for your next Presidents Club, and discerning the differences can be a tad tricky when they all seemingly have beautiful beaches and lush tropical greenery.
However, Nevis is different than the rest.
Nevis, West Indies
Nevis is unique in that they embrace a true island vibe. There is an airport, but its very small, quiet and you may not even see it because you aren't arriving by plane.
The island is small enough that almost everyone knows each other, and you'll often see them waving at each other down the only paved road that loops the small island.
Everyone is friendly and there is little to no crime…(See: because everyone knows each other)
Although the island is small, the dine around and activity options are numerous.
Four Seasons Nevis
Even the Four Seasons embraces this vibe with a very non-commercial feel. As you stroll around the property you aren't overwhelmed with views of large buildings, cars, or a touristy-feel.
It seems like everywhere you walk, you find yourself having a breathtaking view that draws your attention to one side or another. Even inside the Four Seasons Nevis you'll find paintings of the island or the local monkey population lining the walls.
The resort itself is nestled on a very quiet beach with calm waters. To the other side of the resort is the golf course immediately followed by vegetation and The Peak.
As you might have expected with a Four Seasons property, the staff is amazing. Attention to detail, kindness and willingness to make this your best vacation ever are traits that every staff member carries.
You are likely questioning what the drawbacks are!
Well, not as many as you think. See our must-know items below.
1) Travel from St. Kitts via Four Seasons Nevis is a short one. 
The Four Seasons will arrange for you to be picked up by a smaller boat. From there you are about a 12 minute ride away that will bring you right to their pier in front of the hotel.
2) The Four Seasons Resort embraces the local island culture.
When you arrive you'll be greeted with be a locally inspired rum-punch made by Four Seasons. The resort itself sports an impressive amount of vegetation all over the grounds so that you truly feel the island around you.
3) The Four Seasons Nevis is first class all the way.
Truly, we've never been more cared for at a resort than at the Four Seasons Nevis. Every employee has a warm greeting smile and asks if you need anything.
The rooms are spectacular featuring large rooms, bathrooms and balconies/patios with high-end amenities. The food, drinks and service are all first class.
4) Ton of activities for your Incentive Travel group.
Although the island is small, there are many activities.
Great scuba diving, wrecks or reef
Horse back riding through the fields and along the beaches
Climbing the peak (volcano). Careful, there are extremely steep parts you'll need a rope for, and it's about 5-6 hours round trip.
Catamaran trips that can include food and snorkeling
Golf. The Four Seasons Nevis has an amazing course on property. Your audience will love it!
Rain forest and ruin hike
Mountain bike ride
Plantation tours
Travel to alternate beaches!
Snorkeling right outside of the resort
Swimming on the beautiful beach outside of the resort
Deep-sea fishing
4) Amazing dine-around options
Gin Trap: Great spot for a cocktail and dinner with incredible views.
Sunshines: World famous for its rum punch. This is a favorite spot of Oprah Winfrey! Walk 50 yards on the beach from Four Seasons Nevis to get there.
Golden Rock: High up in the hills. Beautiful views with a candlelight meal.
Bananas: Eclectic fusion. New and Trendy.
Hermitage Plantation: Great food (and housing) made with fresh products.
Montpelier: Beautiful views and delectable bites.
Nisbet Plantation: Great place to have a drink while looking at the ocean, relax in a beach chair, or go snorkeling right off the beach.
5) Careful of the Cruise crowd at Sunshine's.
While many groups don't stay in Nevis, there are day-catamaran trips to Nevis from St. Kitts that drop off groups right at Sunshine's which is next door to Four Seasons Nevis.
This amps up the atmosphere a few notches after they've arrived. Its usually their first time at Sunshine's, and their rum punch is VERY strong. They say 2 larges is more than adequate for an average person…so beware!
The groups usually stay a couple of hours before they hop back on the boat in mid-late afternoon.
To Wrap
There is much more to write about after an amazing stay at Four Seasons Nevis, but I don't want to spoil the surprises that await you.
If you are considering a new destination in the Caribbean for 2020 Incentive Travel, give Four Seasons Nevis a look!
If you are interesting in hearing how J.Shay Event Solutions can plan and execute an Incentive Trip for your Business, please send us a brief Contact us form here.
Check out the Four Seasons Nevis website here.
Need help with Event Software?
Registration, mobile, etc.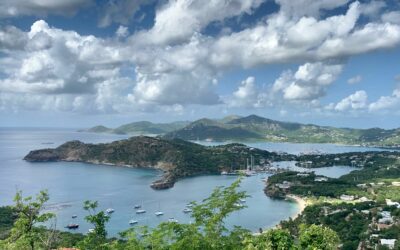 One common question we often get from event planners is, "Should we host our incentive trip...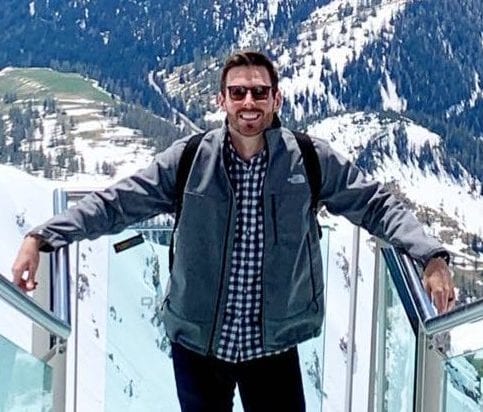 Jeremy Sweat is the Sales and Marketing Director at J.Shay Event Solutions. When he's not working, he enjoys traveling with his wife, scuba diving, and triathlon training.