Eventzilla is a well-reviewed Event Registration Software company that we decided to review based on the rising popularity.
With so many Event Registration Site options out there (Seriously, Capterra has over 230 ranked and rated at this point), deciding what you need can seem impossible.
So here's what we've done. As an Event Management and Event Software Services provider, we can't offer to build and manage just any registration or management application. Too many variables, and no guarantees for us or the client.
We've narrowed down our Event Registration options for clients to just a handful of platforms and Eventzilla has made the cut.
Who is Eventzilla?
Taken directly from their page:
Provide a platform to market events, manage event registrations, publish event agendas, collect papers, collect payments and publish event mobile app for audience engagement.

Eventzilla features a host of tools to optimize your event management experience.

Eventzilla is used by companies that span across education, media, e-commerce, retail, information technology, manufacturing, non-profit, government and many other verticals.
To add some detail, Eventzilla has managed over 7 million registrations across 200,000 Event registration sites from over 50,000 customers…Including many Fortune 500's.
Definitely a brand that has been put to the test in terms of functionality, reliability (and scalability), and support.
Against the Competition
So why Eventzilla?
When making any comparison, the big gorilla comes to everyone's mind, Cvent.
No doubt, Cvent is the most robust and functional Event Management Software platform in the market to date.
With 10 different products, a single Event Manager can accomplish what a large team could with automation, functionality, and reporting. (Tip: Check out our Reg Site: Must Haves)
But there are 2 large downsides to using Cvent: skillset to use the software, and price point…As you are likely aware :).
I chose to write about Eventzilla because it is a nice counter to Cvent in the areas of skillset and price.
So here's why you should open your portfolio to another Event Registration Software if the event calls for it.
Pros
All-in-one software.
With other vendors, you would have to buy several licenses to accomplish what you can with a single license type.
Event Management.
We really shouldn't just be referring to Eventzilla as an event registration tool. They include many other toolsets including Marketing (Communication), Diagramming, and more.
Embedding Registration Forms. 
You can embed specific aspects about your Eventzilla site, such as the ticketing, registration form, or countdown into your existing website. They have integrations with numerous partners.
Simple.
A simple platform that doesn't let you get carried away with too many design options.
Ease of use.
Seriously, with a couple of vendors, it seemed like you need a certification just to get the event off the ground, let alone managing it. This was one of our favorite aspects of Eventzilla: Nice intuitive layout.
This is also courtesy of a simplified layout that gives you a limited amount of customization.
Support. 
I have used Support several times, and even over Christmas Eve was able to get a response in no more than a few hours…That's pretty awesome! (Sorry you had to work!)
Price. 
With a couple of the top-tier Event software providers, you know that even for a few hundred attendees, it can cost you thousands. And that's JUST for Event Registration.
With Eventzilla, it's certainly more digestible. Especially when you consider that it's an all-in-one license that gives you access to functionality that would cost you even more with other vendors.
Cons
Limited Design.
To us, this is a pro and a con. For many events you may not need to insert multiple graphics, re-arrange page layouts, and/or have custom pages – That makes the limited design a pro.
For other instances, a more robust platform is best.
Seating and Diagramming.
While we have not tested this functionality in-depth, reviews have this as top "con".
Typos?
Found multiple typos when using their platform, including in a universal embed feature that allows you to display the "self-service" box on your own website.
Not sure how obvious typos like these exist with over 7,000,000 registrations.
*Note* This has since been fixed after I sent a note to the Support team.
Paid versus Free
Free versions are a way for Event Management companies to get you to buy into their product.
You get accustomed to their interface, and abilities. And when you finally hit a feature that you need, but can't use on the free version, that's when you pay to unlock the rest of the functionality.
You should always be careful when building out free sites unless you know exactly what functionality you'll get, and that it fits your requirements.
AND, only if the event registration site is for a small informal group of non-customers.
Free versions have branded messaging everywhere. From the home page to footers, to the email marketing, to the PDF tickets a guest gets after registering.
Unless you want your guest mistaking your company for Eventzilla or Eventbrite, you should really only use Free versions in extremely limited scenarios.
Event planners work hard to build event websites that are attractive, functional, and create a lot...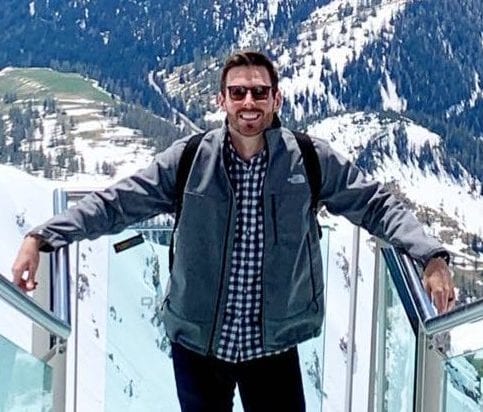 Jeremy Sweat is the Sales and Marketing Director at J.Shay Event Solutions. When he's not working, he enjoys traveling with his wife, scuba diving, and triathlon training.