Logistics is generally the detailed organization and implementation of a complex operation.  So, when you think about Event logistics, it is the event planner's detailed process that brings together people, places, and all pertinent details in place for your big event.
Whether you are planning a luncheon fundraiser, networking reception, or a multi-day conference, event logistics is no easy task; it requires an immense amount of detailed organization, patience, need to adapt to change, and juggling of multiple tasks at all times.
But the good news is there are steps to take to ensure you exceed your stakeholders' and attendees' expectations.
Here are our top tips we put together for you to consider as you work through the planning and event logistics.
Pre-Event Logistics
This refers to all event logistics leading up to your the big day, whether you're 2 years out or 2 days.
1. Establish your goals for the event
Begin with a strategy session with the key stakeholders to discuss the goals and vision for the event.  You need to clearly understand what needs to be achieved by the conclusion of the event to consider it a success.
2. Create a timeline or project plan
Create an event logistics (and overall) timeline that has deadline dates and task owners to keep you (and your team) on track with your tasks. It is always smart to give yourself a buffer when working with other vendors to ensure that you meet your required deadline.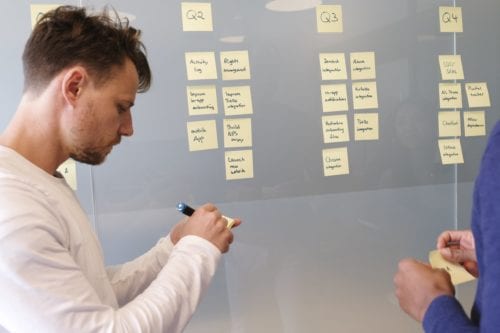 3. Find Your Venue – Do a walkthrough & lock it in
Once you know the goals of your event you should be able to pinpoint the type of venue that will best suit your event needs. Event logistics will depend greatly on the location of your event and impact the venue sourcing. To name a few you will need to consider the attendance, duration of the event, the budget of the event, venue capacity, parking requirements, etc.
Example: If you are having a 3,000-attendee luncheon where you expect everyone to drive to the event, you will need to ensure that your venue can accommodate parking of that many attendees with ease.
Begin sourcing venues for your event and request layouts and diagrams to ensure space will suit all your needs. It is always wise to give yourself room to grow in the venue that you select just incase your attendee count increases.
A venue walkthrough is important if you have never been to the venue before. If possible, do a complete walkthrough of all the space you will be using and know your key requirements to guarantee your venue can accommodate your needs.
Once you are happy with your venue, start the negotiation process to get your date locked in as soon as possible!
4. Map out the venue meeting space requirements for your event
Once you have the perfect venue selected you can get started planning and mapping out where every function on the agenda will be placed and what requirements are needed for each of those rooms.
Walk through the event agenda in its entirety and map out your entire event from start to finish with room placements, room set-ups and miscellaneous room needs such as AV or F&B.
5. Onsite Technology
*These may fall under your Operations team duties, but good to know what the needs are as it will need to be communicated to your venue.
Registration / Check-in
Onsite registration or check-in technology will save you time and headaches once onsite. Decide if it will be used and what onsite technology you will be using, then take time to get you and your staff familiar with the technology.
Whether you need to keep track of check-ins, printed name badges, collect payments or donations the onsite technology is a must to ensure a smooth stress-free start to your event for your attendees and staff.
AV
Make sure you aware of each presenter/speakers' audio-visual requirements for their presentation and ensure you have secured all the appropriate equipment.
You will then need to make sure you have adequate space at the venue and in the designated meeting rooms to accommodate the AV requirements set-up including electrical needs.
Badge scanning
This may be a useful tool for your event depending on the needs.  It could be used in a variety of ways such as session scanning (for capacity and to track the attendee journey), lead capture, or tracking CEUs.
Make sure you are aware if there are any set-up or electrical requirements that you need to make the venue aware of.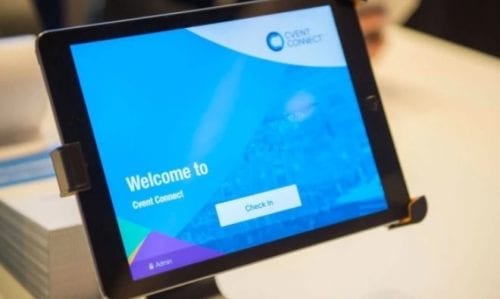 6. Signage
This may fall under your Event Marketing team member's duties, but it's important to note here as the lead on logistics will know where signage needs to be placed, where it is allowed to be placed, and how much signage you will require.
Make sure to have plenty of signage that sends a clear message, represents your brand and event well, is easy to read (preferably large print), and for directional signage – directs your attendees to where they need to be as smooth as possible. Don't skimp on the directional signage, your attendees will appreciate it!
If you have sponsors for your event, consider making signage to display their involvement and so your appreciation to them.
7. Confirm event logistics and orders with all vendors & venue(s)
Every venue and vendor that you will work with will have their own event logistics in order to perform their duties. Finalize and confirm all details with all your suppliers or vendors involved in your event to ensure a smooth flow for everyone.
The venue should have your Event Specs or Resume in adequate time prior to the event that states every detail about the event in relation to the venue such as F&B selections, full agenda with times and room names, specific room set-ups for each room, any technology needs (AV, lights, electrical, internet), any VIP requests, etc.
If using any outside vendors, ensure they have what they need as well.  Such as delivery and unloading rules for AV/Production equipment or rental furniture, staging and storage areas, ramps that are needed, etc.
Everything needs to be communicated to all parties involved so there are no unnecessary glitches.
8. Contingency Plan
If you are planning an outdoor event it is always smart to have a backup plan in case the weather is not in your favor. Whether it be another space the event can be moved to, a large tent that needs to be set up, or whatever the case, make sure you communicate with your venue when that decision needs to be made.
9. Communication with staff and attendees
This is another task that may fall under your Event Marketing team member's duties, but it is important to note here as well since the event logistics lead may have some of the pertinent details that need to be communicated.
Communication on key information about your event to your attendees and staff is so crucial. Keep them in the know about the upcoming event and let them know what to expect, what to bring, what their schedule is, where to go, where to park, and so on.
Note: Work with your Operations lead to make sure you have an adequate amount of staff scheduled to work the event to handle all the execution of the event logistics, directing attendees, responding to attendees pre-event and onsite questions, and registration needs.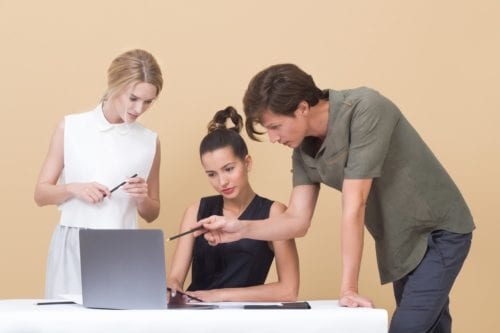 Day of Event Logistics
10. Onsite check-in
Along with your Operations team – This is when that onsite technology you added comes into play. Make sure you get this all set up and tested well before registration opens to get out any glitches.
Inform staff on what needs to be told to attendees, given to attendees, or if payments need to be collected. Have a clean check-in area, easily accessible, smiling faces to greet your attendees and your event will be well on its way to success!
11. Staff
Customer service training may be necessary, so your attendees feel welcome and open to ask questions that come up. Allow your staff to be able to handle any problems or know who to send them to and have a specific team member for troubleshooting.
Make sure your staff team members are recognizable to your attendees, whether they are wearing staff badges or branded company apparel – This is critical for effective event logistics.
12. Who to contact if issues arise
A Day-of communication plan is necessary. Whether you're using an app, walkie talkies or phone calls make sure you have a communication plan in place before your event kicks off. As well as you need a list of who to contact for certain issues that make arise – AV contact, banquets contact, venue contact, ICE contact, etc.
13. Schedule time for a run-through/rehearsal and pre-con
It's important to try and have a rehearsal with all parties involved in the day of the event. What microphones work for what speakers, volume, AV equipment, presentations, lights, sightlines, and audio from all angles and distances are good, trip hazards – make sure all cords are properly taped down.
This is also a great time to meet with your venue to do a pre-con/final review with all departments leads to walking through the BEOs, ask any final questions that need clarification, and address any last-minute changes that may have come up. This is the last important step to day-of event logistics.
Post Event Logistics
14. Remain onsite until all vendors have left
Coordinate with all vendors a timeline in getting all equipment out safely and efficiently. It is always wise for you to stick around in case any problems arise and to tie up all final payments and paperwork.
15. Post-event debrief
It is important to take the time after an event to debrief with your stakeholders to talk about the pros and cons of the event and allow everyone time to share their experience.
Did the event achieve the goals that were set in place when the planning process started?
What could have been better and how to make it better for next time?
What worked well and should stay the same for next time?
16. Post-event attendee survey
One of the last pieces of event logistics is the also one of the most important – The Post-event survey. Feedback from your attendees is essential in seeing how the event went from an attendee's perspective.
This will be a great asset in planning for the same event in the future as it will allow you to know what went well, what could use some slight improvement and what went wrong, so you can avoid it the next year.
The Wrap
Now you're all set to get your next event logistics right! Your attendees may not know all the meticulous details that you and your team put into an event but they will all appreciate the expertise and flawless event they experienced and attended.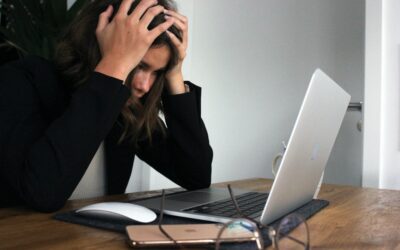 Tight budgets… supplier unreliability… 50-page-long RFPs and staff cuts. These are just some of...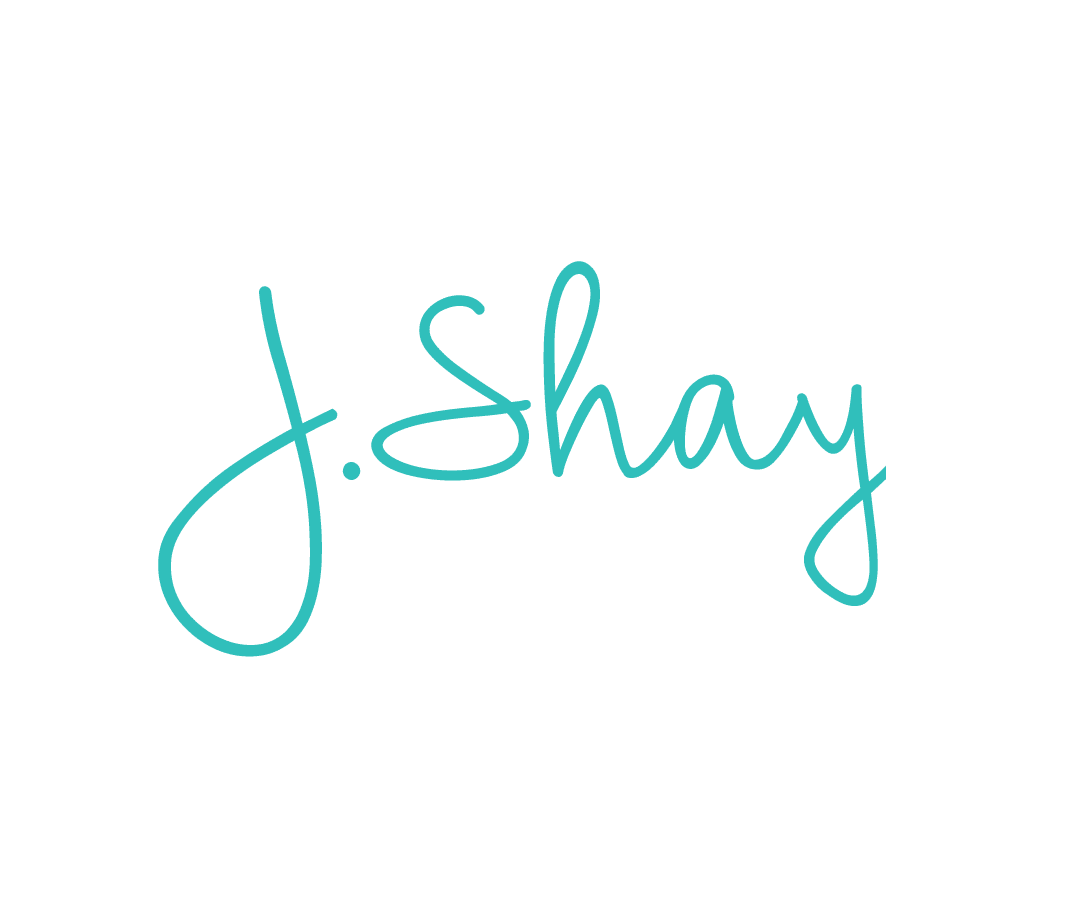 J.Shay Team is the generic alias for our event staff that want to submit work anonymously.