You might believe me when I say that 50% of all meetings (55 million per day!) are considered ineffective, according to Professor Steven Rogelberg. This means not engaging or useful to the folks attending.
Did anyone else immediately think of The Office, and how Michael Scott always called impromptu conference room meetings that no one finds useful?
They are usually called last second with no purpose  – Usually just forums for Michael Scott to vent or gain attention from his staff.
The reason fans of The Office find these scenes hysterical is that they also find them relatable!
How many times have we been in past meetings when you could have said at least 1 of these 3 things applied?
Not everyone needed to attend – Waste of time for some.
A large portion of the time spent was unplanned and irrelevant to the purpose.
An email would have accomplished the same result.
Chances are many, many times. And you might be checking multiple boxes for an average meeting. Think about the enormous waste of salary dollars that companies spend to have their employees stuck in a room that does nothing to push the company forward, and might even produce a negative overall result?
But don't worry, we've got you covered.
The purpose of this article is to define how effective meetings are supposed to be run. You will learn the biggest pitfalls, and how to avoid them. Let's go!
Meeting Management: Run Effective Meetings with These 11 Tips 
Meeting Management Requires Structure
Meetings inherently include a large group of people and should have some end result(s). For it to be successful, you absolutely need a structure that enables your team to carve through to reach their goals and objectives.
We're going to help you do just that; create a structure.
If you have never heard of Toastmasters, you should know they are an organization that shines when it comes to running effective meetings. This includes everything from creating and distributing the agenda, starting on time, divvying up roles, reading the minutes, enabling speakers and role holders to engage without interruption, through to the end.
Essentially, Toastmasters reinforces effective meeting management through proper organization, delegation, and communication – A consistent and repeatable structure.
Here's the secret sauce:
Do You Even Need a Meeting?
Deciding whether a meeting is even necessary should be your very first step. You can absolutely manage a meeting effectively when it is necessary, but when it's not, there's not much you can do – it will simply be a time- and energy-suck for all involved.
Here's a question to ask: do you absolutely need other people's input about something? If you don't, then you don't need a meeting. Too many people use meetings like a one-way conversation. If you don't need a lot of input from more than one person, or if the input you DO need could easily be gotten through an email, then chances are a meeting is not necessary.
Save meetings for when you need your team to:
Collaborate
Brainstorm
Strategize
Connect
Schedule the Meeting at the Right Time
There are good and bad times to schedule meetings. For instance, scheduling a meeting at 4:30 on a Friday afternoon will most likely not get you the results you want. Unless those results are having your team members constantly check the clock. Monday mornings are also not that great, according to research. (But do we really need scientists to tell us human beings aren't at their best first thing on a Monday morning?)
So when is the BEST time to schedule a meeting? Well, according to UK scheduling firm YouCanBookMe, who analyzed meeting data from more than half a million meeting invitations, Tuesday at 2:30 pm is the best time to gather your team together. It's not too early, not too late, and people aren't burned out yet. Most likely you'd be fine Wednesday afternoon as well.
Define the Purpose and Delegate Roles
Can you state your objective(s) in 1-2 sentences? Is a live gathering necessary to accomplish this objective?
Remember, a live meeting (in-person or virtual) is meant to create engagement. If you don't require engagement from the audience, then choose another medium to communicate.
There is nothing wrong with sending an internal memo or a recorded video link in place of a live event if it suits your goals and objectives.
This is key to remember: Don't host a meeting just to host one.
Additionally, with any live event, you should have other role holders involved to increase engagement and hold responsibility.
These can be housekeeping type duties such as a Secretary to read the minutes, a subject matter expert to provide technical information about your topic, guest speakers to offer additional perspectives, insight, and more.
The roles you are delegating should be defined ahead of time, with role holders (and their responsibilities) identified well in advance of your event.
Create and Send Out the Agenda
Agendas are one of the most important elements for any successful corporate meeting – Without it, there is no structure. You should list the name/topic and objective, as well as all role holders and their responsibilities.
It is important to note that when you create your agenda to include specific times for each item listed so that all speakers stick to the schedule.
Additionally, it provides a timeline and direction to your attendees which will increase overall focus and engagement.
Send Out Materials Beforehand
Your meeting is not the time or place for you or your team members to read through a PDF document. Be sure to send out any documents well in advance of the meeting so everyone has time to read it and form some kind of opinion about it. This is also how you get everyone on the same page so you can start your meeting and move forward quickly.
Note Attendance and Start on Time
At the beginning, the host should keep careful note of role holders showing up. One way to derail a meeting is to not realize a key speaker hasn't shown up until it's their turn to talk.
The host can use these 3 tips when they arrive up until the point where the event is started.
Agenda should be available for everyone to see prior to starting. This can be projected in an easily visible place, or printed on paper handouts.
Note who is present and who isn't. Again, you can mitigate any damage if you can assign their duties to another attendee prior to the start.
Start on time, every time. Do not wait for role holders who are running late. You must start  at the specified time, every time.
Starting your meeting with a ritual will help your team to bond while at the same time reinforce company culture. So think about a ritual that also aligns with your company's overall vibe.
For example, some teams might do well with informal check-ins, where everyone describes their mood in one word. But other teams may not do well with such an informal ritual. Think about icebreakers, mediations, team dance party, "what you had for lunch", etc.
Set Expectations Up Top
Your team members are not mind readers. They most likely won't interpret vague instruction very well either. It's best to CLEARLY set expectations for your meeting. This can be done via email beforehand or verbally right before the meeting begins.
Set some ground rules to let everyone know what is expected during the meeting. For instance, do you want everyone to turn their phones off? When is it okay to ask questions? Cross-talking is not cool. How long will each person have to address any concerns at the end?
Being clear will help the meeting run smoothly.
The Host Must Stick to the Agenda Timeline and Limit the Banter
The host has a huge responsibility.
Not only do they start the event, introduce the various speakers, and control the crowd, they must actively keep an eye on the time.
As far as crowd control, you should note that with a large number of people in the room, any meeting can go sideways if the host has any lulls in the schedule, and doesn't prevent cross talk.
Unless the host opens the floor to announcements or Q&A, only the current speaker has the right to address the crowd. (And should be the only one creating noise)
This is easier said than done.
Additionally, the host is entirely responsible for the meeting running effectively and ending on time. This means that if a speaker goes over their time limit, the host will signal to the speaker to wrap it up. If everyone is running behind on time, the host must catch the meeting up as much as possible by eliminating their speaking time between different speakers/presenters.
Here are a few tips for the host:
Have the minutes from the last meeting read early on in the meeting.
Allot time for planned and unplanned announcements. Give a chance for folks to address the floor at the beginning of the meeting to make announcements, and then at the end of the meeting to provide feedback.
It is critical to stick to the schedule. You will go over time if you don't stick to the schedule. If you are running behind, limit your filler comments in between speakers/presenters.
Make it a stand-up meeting. If you only really need 15 or 20 minutes and you want to assure you keep the meeting short, then consider a stand-up meeting. The tech industry is known for their quick but efficient stand-up meetings. If your team is new to stand-up meetings you'll need to introduce the idea and the point behind it. You may also want to stack the chairs in the conference room to stop anyone from sitting down out of habit.
End with a Plan
Reinforce the goals and objectives, and how the content provided helps to achieve those. Tell your audience exactly how the purpose of the meeting will affect your audience, and the results they can expect.
Here are a few wrap-up tips to close out:
It's also important to follow up the meeting with an email.  Share the recording of the meeting, any PPT slides used, and a recap of the importance of the content delivered. State your expectations again here.
For follow up meetings, notify the attendees that they can expect another email invite, and get it out within 24 hours after this event concludes.
Build on Your Success
This last step is important to improve on any event. We're not talking about sending out a survey here, but it's important to note what went right and what didn't. Having this dialogue among your leadership will create a better structure moving forward that your attendees will buy into.
Ask yourselves these questions:
Did the meeting end on time?
Was it managed effectively?
Were the speakers prepared?
Was the audience focused?
Did the content have appeal?
And of course, did you meet your goals?
The Wrap
Every meeting should be efficient, engaging, purposeful and productive. If you follow these 10 tips, meeting management will be a snap.
And if you are looking for help with meeting management, contact us by clicking here – We would love to help!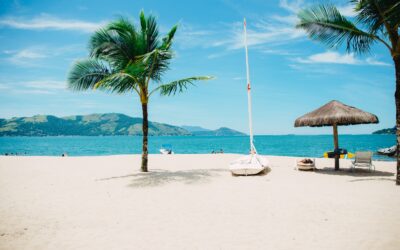 Today's consumers are looking for more than just low prices and high value; they're looking for...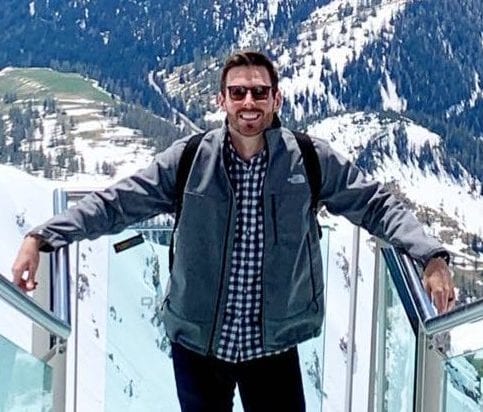 Jeremy Sweat is the Sales and Marketing Director at J.Shay Event Solutions. When he's not working, he enjoys traveling with his wife, scuba diving, and triathlon training.