If you've seen our master class video, you know that well planned internal events are extremely important for building a company culture, subsequently increasing productivity, and lowering voluntary turnover rates.
One of your most important internal events is leadership retreats!
Company executives are busy people and often find it difficult to connect with other C-levels to strategize without being pressed for time.
A leadership retreat is a perfect corporate event for pulling your company's C-levels, VPs, and Directors away from the day-to-day hustle and bustle to let them connect on big picture items. This is also very much a team-building event as well.
Usually, a retreat lasts a few days and is driven by the CEO or President of the company who sets goals and objectives at the beginning. Typically, leadership retreats happen to prepare for an upcoming year.
It gives everyone a chance to reset; to talk about their departments' goals and also challenges.
The idea behind a retreat is to be isolated from the outside and avoid distractions. Because of this, many organizations choose a cabin, glamping, or another isolated (or semi-isolated) destination. However, that's not always the case.
If you want the trip to be fun as much as it is productive, you can compromise on the destination and pick somewhere that allows for fun after-work activities for your leadership to let their guard down and connect.
Reasons to Host a Leadership Retreat
Develop the company vision and plan for the future
All of us can relate here, in order for us to be strategic with any aspect of our personal or professional lives, it helps to take a step back and get a better view. Avoiding the day-to-day bustle and avoiding distractions is key to seeing the big picture.
Connect with their peers on a personal level
Many executives don't get a lot of time to connect with their peers across departments. Running their own team(s) can be time-consuming and taxing. Although they communicate, some times often, its usually not on a personal level.
Celebrate and have a good time
Lastly, a celebration is a cornerstone of any leadership retreat. It's a time to reflect and be proud of your accomplishments (and your peers')!
6 Steps to Planning Leadership Retreats
1. Create SMART goals and objectives.
This is important no matter what event you're planning. Stating your objectives first will help all aspects of the leadership retreat follow the same theme. This will ensure that the schedule and all content will be engaging and easy to follow.
2. Host strategy sessions with stakeholders.
Questions that will dictate the where/when/how/who are:
Who is the event for?
What are the demographics of the group?
Where is everyone based?
How long does the event need to be?
What does the agenda structure look like?
What is the budget?
How many people are attending?
What activities can the local destination accommodate?
3. Find destination & venue that aligns with your goals and overall leadership retreat strategy.
Leadership retreats can range from small to large groups depending on the established criteria for attendance.
For example, is the leadership retreat targeted at executives only? Many companies want to extend the benefits down to VPs and even the Director level.
4. Communicate details to attendees, finalize the agenda, and work through all logistics.
Because your attendees' schedules are likely extremely busy, it's best to make a decision on dates early and continually communicate to ensure you maximize attendance and minimize conflicts.
Having the agenda published early means you were able to coordinate speakers and prepare content well in advance, which is always a good thing.
5. Onsite execution.
Based on the caliber of your audience you'll absolutely need at least 1, but likely more, onsite staff to coordinate groups, activities, meals, and answer questions.
Your leadership consists of very important and busy people. Just because they can carve out a few days for a leadership retreat does not mean they have the time (or expectation) to memorize the agenda.
6. Gather feedback and debrief.
An essential step for any event is to gather feedback and share that with your stakeholders to further improve next year's leadership retreat. You are bound to get recommendations, the key is to identify the low-hanging fruit and work up from there.
Leaders are individuals, and as such have their own trusted methodologies – You will never be able to please all of them to the degree at which an event planner wants to. Keep this in mind.
If you are looking for help planning your next leadership retreat, click here to contact us – We'd love to provide an value to your business!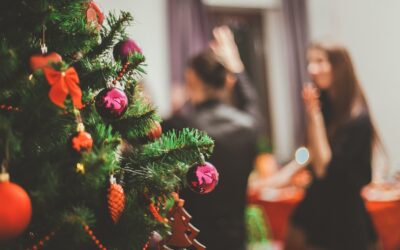 The holidays are a really fun time of year. But planning the holiday office party? That can be a...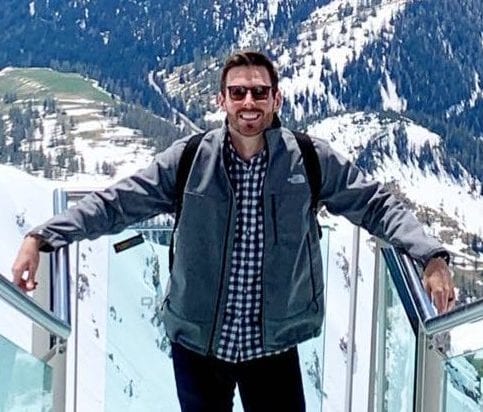 Jeremy Sweat is the Sales and Marketing Director at J.Shay Event Solutions. When he's not working, he enjoys traveling with his wife, scuba diving, and triathlon training.