What is Conference Planning (& Management)?
To understand conference planning, you first need to understand what a conference is. The Events Industry Council, or EIC, defines a conference as:
An event used by any organization to meet and exchange views, convey a message, open a debate or give publicity to some area of opinion on a specific issue. No tradition, continuity or timing is required to convene a conference. Conferences are usually of short duration with specific objectives and are generally on a smaller scale than congresses or conventions.
These events are an excellent way to build up a reputation for your company or organization and can also result in new connections, especially so as they can be targeted towards similar businesses.
Your business likely already hosts these types of events. Perhaps they are for your customers, your partners, or even your employees!
Let's learn the differences.
What are Common Types of Conferences?
There are several different types of conferences and we classify them as either internal or external.
Internal
These events might be much more common for your business if you have a medium to large-sized company. Sales conferences, aka sales kickoffs, are one of the many larger internal conferences that companies host every year to provide product updates, sales training, collaboration, and energy to their revenue generators.
However, there are many different types you can host for your employees.
External
External conferences are meant to provide education, collaboration, and/or influence to their audience, depending on the type of conference. Consider these types, which have you attended (or hosted) before?
Academic – In academic conferences, knowledgeable academics or businessmen present their new product, technology, or research findings to a select audience. A workshop may be held.
Business– These types of conferences are held across people working in the same field or industry and can result in some kind of symbiotic relationship, where the two businesses benefit each other. However, they can be held with people in the same company as well.
Trade– Trade conferences are held with the intention of making new connections amongst people of trade, be it the general public or businessmen. Through trade conferences, people develop new, valuable connections.
Unconferences – As previously discussed, unconferences are named so due to their innovative layout. Instead of having a PowerPoint presentation, unconferences include a large selection of knowledgeable individuals who come together to form a discussion on a certain topic.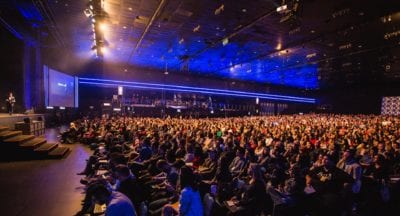 Conference planning and management refers to the planning and execution of these four subcategories of events and is a highly complicated and detail-oriented process that can take anywhere from two weeks to a year or more, depending on the skill set of the organizer and volume/content of the conference.
Some factors that may affect the time needed to plan a conference are:
What are the goals and objectives?
Every entity needs goals and objectives before beginning any conference planning. Yours will tell you the type of conference you'll manage, the timing, length and much more.
How many people are involved?
For obvious reasons, it's easier to cater to a small group of select people rather than a large crowd. More emails will have to be added to the invitation list, more food will need to be prepared, and a larger place where everyone can meet will have to be arranged.
What topic is the conference based on?
If the event is based on a product release, the conference planning will have to be adjusted in accordance with the set release date.
This may mean that your conference will have less time to be prepared, and details may be left out – which is why it's always best to have professionals organize a conference for you.
Are there any international guests attending?
International guests may require translators and plenty of time beforehand to plan to attend these conferences since they will have to organize flights and possibly apply for a visa to attend.
It is recommended that invitations to conferences for international guests be sent out at least two months before the event.
What are the Benefits of Hosting a Conference for My Business?
For many businesses, hosting external events is critical to maintaining a relationship with and continually educating their customer base – Conference planning is considered vital to their operations.
Conversely, for internal conferences, it is an opportunity to rally the troops, make sure everyone is on the same page, and celebrate success!
Establish Your Business as a Leader in Your Industry
Hosting a conference shows others that you are an expert in your field and that you are prestigious enough to hold one. It can add to your credentials, credibility, and establish you as a trusted provider within your industry!

Create Brand Awareness
For external events, conferences are your business's best chance to attract new business and retain loyal clients. Where else will you have your C-levels, product managers, and technical folks all in one place singing your praises? Additionally, your audience will be surrounded by like-minded companies – Conversations with existing customers are sure to arise that will provide unbeatable testimonials.
For internal events, conferences are your way to keep your employees engaged and loyal to your brand!
Opportunity to Share Product/Service Information (Influence)
If you want some (positive) press attention, a conference is an excellent opportunity to gather some hype around your business.
Inviting journalists and the press to attend a conference will benefit both you and them; you are giving them an inside look and first-hand access to the information that is shared at the conference, in exchange for a feature in the headlines.
Keep in mind this works for internal or external conference planning.
Conferences Offer Networking Opportunities
This goes beyond just selling.
All great events have an atmosphere that allows attendees to meet and network; creating personal and professional relationships that keep the industry going. This in and of itself is a big reason many people attend an event.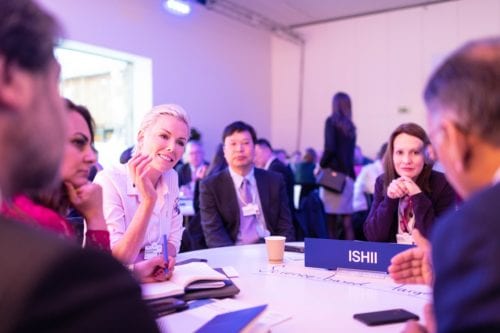 Developing a Strategy
Lots of conference planning and management goes into this event. Before you proceed with the details to execute your vision and ideas you will need to make sure that you've carefully thought through all the questions listed below to ensure smooth sailing.
SMART goals and objectives

Conference stakeholders

Target audience demographic

Conference theme

Dates of the conference (Competitive analysis)

Conference duration

Conference expenses

Travel Expenses

F&B

Registration cost structure

Event marketing strategy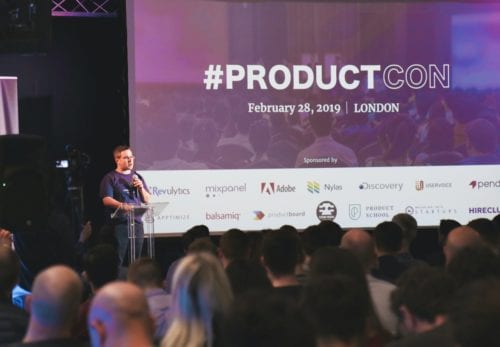 Steps to Conference Planning
Depending on the audience, scale, duration, and complexity will ultimately dictate how much planning and management go into your conference. But keep in mind, many organizations choose a 3rd party, like J.Shay Event Solutions, to help plan or manage some (if not all) aspects of their conference.
If you choose to go down the route of DIY, you should absolutely caution on the side of planning way too early, and probably spending more time than you need to. This is the unfortunate side of event management: trial by fire.
1. Goals & Objectives
Again, a key part of the conference planning strategy is establishing goals and objectives. Your event requires a purpose, so make sure you understand that purpose before you proceed in the planning.  Also, ensure that each task you complete throughout the planning ties back to your goals.
2. Establish a budget
The budget can depend on a variety of things, such as what type of conference you're holding, what will be provided, the duration of the conference, and how many people are attending, but as a general guideline you should always work out the costs for:
Food & beverage
Meeting space rental fee or set-up fees (Where are you holding the event?)
Staff
Speakers (Who is going to present the content)
Transportation
Taxes, Service charges
Accommodations
Audio/Visual, Production, Electrical, Internet charges Entertainment
Gifts/Promo items
Registration items (website, name badges, etc.)
Printed materials (agendas, a program of events, signage)
Branding elements
You may need to add items to this or remove some depending on what your event entails: therefore, you'll want to make sure you have some flexibility with your budget, just in case.
3. Determine the conference location
Think about the destination as well as the venue.  An important element to consider is where your target audience is located. You will most likely need an undercover area (in case of adverse weather conditions) with plenty of comfortable seating, and a separate meal room or buffet.
4. Develop the conference agenda, then select speakers
Your speakers will subtly convey to the people in the audience a general gist of your company's reputation and credibility depending on their performance, and for that reason, you might want your speakers to send in a video of them practicing part of their speech before you decide to hire them.
The way you find the speakers is totally up to you, but you'll want to make sure that they are skilled in public speaking and confident in general.
6. Conduct a site visit
For obvious reasons and to make sure that your conference runs as smooth as peanut butter you'll want to conduct a site visit before you send out invitations.
Scour every single detail about the venue that you are planning to hold the conference at – think about:
Who will guard the doors?
Do you need extra security?
Is medical assistance available?
What will you do in case of an emergency?
Are there proper air conditioners at the venue?
In addition to an on-site visit, you might like to gather all your speakers up for a test run a few weeks before the actual conference just to make sure they have everything organized and ready to go.
5. Create a conference website (and possibly a social media page)
If you're really invested in your conference and you want a quick and easy way to inform potential attendees about your conference, a conference website is the ideal way to go.  This allows you to easily share all the pertinent details in regards to the conference and offers an easy solution for registering for the conference.
You may also consider a social media page to further advertise and share information.
5. Find sponsors/host a fundraiser*
*This step is optional, but if executed correctly it can reduce the costs of your conference planning venture*
Conferences can be quite costly. To help ease the load, there are two main things that your business could consider:
Finding a sponsor is probably the hardest part of being sponsored, but if your business has a good enough reputation you may be able to reach out on social networking websites or emails to request a sponsorship. If you're being sponsored, make sure that your sponsors are reliable and align with your company's values.
Fundraisers are another fun way to help raise money for your conference.

7. Send out invitations and open registration
This one goes without saying but email all the people with invitations ideally a few months before the conference.
If you want to be classy, you can mail the invitations (but that will take a lot more effort and budget).
8. Host the conference
It's go time!! Host the conference, have your speakers present. Don't get too caught up in the action, though. Keep an eye out for any unprecedented events.
9. Follow up and post-conference
The final step of your conference planning and management guide is to follow up. Email everyone that attended the conference with a polite "Thank You" email. It'll remind them of the fun time that they had, will leave a positive impression and you'll also get to grow your connections!
There's always room for improvement, so along with the "Thank You" email (or separately) attach a link to an optional Google or Cvent survey.
The Wrap
Hosting a conference for your internal or external audiences is wildly lucrative for your business. You'll never have the opportunity to put your best assets in front of your audience at one time to create the greatest influence possible.
The outcomes can be extraordinary. Many companies are so happy with their results, they often host several (regional) conferences a year to touch all of their prospects, customers, and partners all over the world!
If you need help planning or managing a conference or meeting, click here to contact us – We'd love to talk about your next amazing event!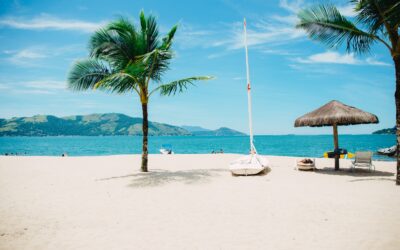 Today's consumers are looking for more than just low prices and high value; they're looking for...