A DMC, or Destination Management Company, is a local group designed to help you navigate a foreign destination for you and your workmates.
They can be used for a number of different things, but generally, we use DMCs for Incentive Travel or other events where we're not familiar with the area, and there are several local vendors/suppliers needed. Having a good DMC in your corner will save you time on vetting the numerous different activity companies, restaurants, entertainment, transportation, and of course any language barriers you would otherwise face in this new destination.
This is critical for your corporate events – Planning and managing a destination-based event can be challenging enough, the last thing you want is mistakenly hiring a sub-par supplier for dining, transportation, entertainment, activities and more.
How to Choose the Right DMC
This is probably not news to you, but anyone that helps you plan and execute an event has to have a good working relationship and be trustworthy. A DMC, although a 3rd party, is an extension of you and your ability to plan the event. And they are usually responsible for a lot. 
Many times your hotel, if reputable enough, has a strong relationship with a DMC that you can trust. Other times, it's better to do your own due diligence.
Recommendation or Due Diligence?
Quick example: I was just on a site visit at the Four Seasons Nevis. As per the standard process, when it came time to find a DMC to help us plan activities, transportation, dining, and more, we asked the Four Seasons.
We asked the hotel because they have a world-class reputation for providing amazing experiences. They gave a very clear and confident answer that their preferred DMC is SunLinc.
Now, many of you are probably reading this and saying to yourself, "It doesn't matter who the Hotel is, or how much they rave about a DMC you should always do your own due diligence."
Yes and no. Will we blindly sign an agreement? No.
But it's their business to lose at that point. You always have a conversation and meet them during your site visit to the destination (before the event!). And during your first call or 2, it should be very apparent that this DMC is the one for you or not.
Your Hotel is staking their name on it.
In addition, they've had to rely on this DMC to service business events just like yours year over year. Not only must they be easy to work with, but the Hotel gets feedback from Event Managers just like you after every visit.
This works in much the same vein as how a DMC operates with specific Activity and Dine-around options. You rely upon and trust that DMC to provide you with extraordinary options that will deliver on or exceed expectations when you need to count on them. This is no different than having a Hotel you wholeheartedly trust give a glowing recommendation for a DMC.
I do get that people want to ask questions, no matter who is recommending a person or company – I absolutely respect that. I'm not asking you to blindly go with a Hotel's recommendation.
Scenarios, where you don't use the hotel recommendation, should now be more obvious.
Hotel isn't that credible?
Doesn't have a clear relationship with a DMC?
You've had that first or second conversation and they weren't able to answer questions you had. They were late to respond, or something worse.
What to Expect from Your DMC
Your decision to go with a DMC is primarily because of their relationship(s) with your destination's venues, but of course, their ability to work with you, their promptness, and knowledge of the locale is always supporting decisions.
Also, DMCs can also provide on-site staffing during your event at your hospitality desk. Remember, the hotel is not there to help attendees with your specific event.
Knowledge of the activities and dine-around options you offer is up to you (or in this case, your DMC as well). Having a local expert on-site to support you adds all the more credibility to your hospitality desk.
To add even more, a DMC rep on-site can answer the sure-to-come questions about where to go for a local experience.
Undoubtedly, some of your guests will want to avoid the glam and head to a local dive spot or gathering where they can mingle and hang out.
Site Visits
During your site visit (prior to event date) you want to experience the trip as your attendees would. From this perspective, your DMC should be treating you as such.
Did they greet you at the airport with a smile on their face?
Arrange transportation to and from the airport, activities, and dine-around options?
It's also up to you to provide feedback, good or bad, and let them know where improvements could be made. After all, your big group will get the exact same experience in the coming months. Giving your feedback helps the DMC to adjust and improve the experience your guests will receive.
"How was Restaurant 'X' last night?"
"How was your driver, Ronaldo?"
"Was the entertainment to your liking?"
How about the communication throughout your stay? It should be consistent, but not overwhelming.
Enough to check the pulse of your experience and make sure you are delighted, and not needing anything additional.
These are expected questions from a good DMC day-in and day-out. They are genuinely interested in making sure your visit is going as planned, and up to your expectations, because you are the ultimate judge and jury on behalf of your Business. By winning you over with an amazing experience, they win your Business.
How are DMCs paid?
DMCs are typically paid by adding a margin on any services you leverage them for. If they are booking activities for you, the price may be higher per person. We can't say for certain how your DMC will operate, but generally, they get a discounted rate because of the amount of business they do with each Supplier. They'll get their cut by adding margin onto each service.
Other times, it's a flat fee. And some do a mix! Truth is, DMCs, as service-providers choose to be compensated in different ways, similarly to 3rd party Event Managers.
The Big Picture
Now that you have a better picture of what a DMC is, and how they can help your business you may be thinking: Well I could save my Business money by doing it all myself.
True… On the surface, you will be getting a cheaper rate per person. But how much does it cost to fix a disaster?
At some point in the Events industry, when it seems chaos is waiting behind every corner, you come to realize that many times it is far better in the long-term to off-load, or farm-out, aspects of your events to professionals. And disasters always cost more in the long-term.
After all, if you were to act as your Business' Event Manager, and the DMC, how confident are you in the options you'll choose? Hopefully, you aren't just going by TripAdvisor reviews.
Just like a DMC has to consistently impress a hotel to stay on their good side and gain business, Dine-around options, activity providers, and every other supplier must do the same with the DMC that brought you there. Whereas, if you booked them directly, perhaps their loyalty to you is a bit less.
To wrap, while you absolutely don't need a DMC for every event, they can be an invaluable asset when planning an event in a destination you aren't familiar with.
Do your due diligence, even if it means just getting a strong recommendation from a very reputable hotel/resort, and confirming with a call or on-site visit.
Regardless of how you find your DMC, you must embrace them for the services they provide and learn to trust in their recommendations and relationships. You are in their territory, and they are the local experts!
For more information on any of our event services, please visit our services page here, or submit a contact form!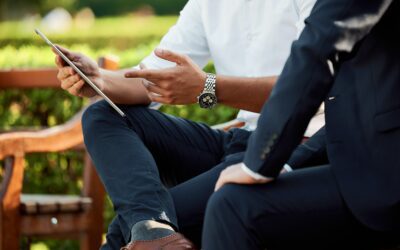 Event planners know that sponsors are necessary for hosting a financially successful event. And...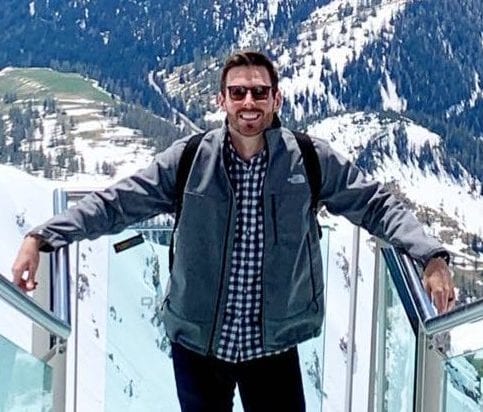 Jeremy Sweat is the Sales and Marketing Director at J.Shay Event Solutions. When he's not working, he enjoys traveling with his wife, scuba diving, and triathlon training.