As event planners, we're always looking for new ways to "get more butts in the seats." Social media, SMS marketing, AI… there is no shortage of emerging tech or strategies to help our event get seen by prospects. 
But there is something to be said for those tried-and-true marketing methods like email marketing. In fact, we have worked with many event planners who swear that email marketing is the most effective means of marketing that allows them to consistently increase ticket sales.
In addition, they've been able to use email marketing to increase outreach and target specific audiences. And as if all of that weren't enough, when they automated their email marketing, they were able to save a ton of money and put that budget to good use elsewhere!
If you've tried email marketing in the past but without much success, you'll want to read this entire article so you can learn the best practices that will set you up for success.
4 Benefits of Email Marketing for Event Planners
Here are 4 reasons why you'll want to use email marketing to increase your ticket sales this year:
Save Your Budget
Let's face it, putting on successful events has gotten increasingly difficult over the past couple of years. If we're not battling lockdowns because of worldwide pandemics, we're stretching every last penny thanks to supply chain breakdowns, labor shortages and sky high inflation. 
Increasing overall costs is why a lot of event planners are now turning to email marketing. It can absolutely reduce your costs for marketing. And not just financial costs but time costs as well. And when you can reduce how much money and time you are spending on advertising your event, you can allocate those resources elsewhere.
So how is email marketing able to save event planners time and money? Through email automation. 
Email automation means you are sending messaging only to those individuals who have shown an interest in your organization and/or past events with the click of a button. You're not spending time and throwing money away sending ads to cold leads.
In addition, email marketing automation can save you time with lead generation and lead nurturing. Think of how much money most organizations spend to turn one lead into a loyal customer!
And finally, you can easily outsource your email marketing automation to a virtual assistant instead of bringing on a full-time in-house marketing person.
Builds a Loyal Following
Advertising should really be about building relationships with customers and prospects. Throwing a social media ad in front of a group of people once in a while or hoping the event gods will organically send traffic to your event page doesn't build relationships. 
But using emails to nurture relationships is what will increase ticket sales. But again, it can't be a one-and-done effort. There are 365 days in a year, but many planners only try to 'drum up business' for their event for about 60 of those days. This never gets them the results they want.
Email is a simple way to remain in touch with your audience throughout the entire year. Send them photos after the event and free downloads of some of the valuable takeaways from speakers. Reach out to them throughout the year with updates, new product information and engaging content that informs, entertains and educates. 
When you stay in touch with your audience through email, you build a loyal following that will be far more apt to sign up to your events.
Personalized Messaging
What's the key to conversions? Personalized messaging. Email marketing allows you to segment your audience so you can be sure to craft messages that are highly relevant to each group.
Optimization
One of the things we focus on with our clients is helping them use data to get the greatest ROI possible. Email marketing platforms make it easy to view campaign data at a glance so you can tweak, adjust, and optimize for better performance in the future.
Email Marketing Best Practices to Get You Started
Here are some key elements to consider when developing your email marketing strategy:
Goals
Establish clear goals for your email marketing campaigns. Are you looking to increase ticket sales? Generate leads? Build relationships with prospects?
Audience
All marketing is really about building relationships with people. But in order to build a relationship with a prospect, you've first got to determine who they are and what they want or need. When you do this, you can craft emails that speak directly to their pain points. 
Content 
You know you need to develop content that resonates with the reader, but you've also got to use compelling subject lines so they will even open your email. In addition:
Keep it Short
Be sure to keep your emails short and sweet. People are busy and if they click on an email and see three chunky paragraphs they're apt to click right back out and never come back.
Use Images
People love images and video. Be sure to use some in your campaigns to engage readers. 
Personalize Your Message
Personalize your emails with the recipient's name, interests, and past purchases or past events they have attended.
Include a Call to Action
Include a call to action in your emails to encourage your audience to take the next step. In this case, you would want them to click over to your event page where to sign up.
Test Your Emails
Test different versions of your emails to see which ones perform best.
Analyze the Data
Be sure to track and measure the performance of your campaigns so you can tweak and adjust what isn't working and keep what is. You'll want to look at metrics like open rate, click-through rate, conversion rate and bounce rate.
Follow CAN-SPAM Laws
No one likes spam. Be sure to follow CAN-SPAM laws to ensure that you're sending legal emails.
The Wrap
Email marketing is a proven marketing strategy that can help event planners increase ticket sales in the coming year. And if you need any help planning your next event, just give us a shout. We help organizations of all sizes optimize their budget to create memorable experiences for their audience.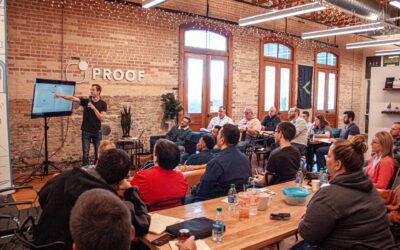 Are you planning your 2024 conference? Wondering which city to choose for your event? In this blog...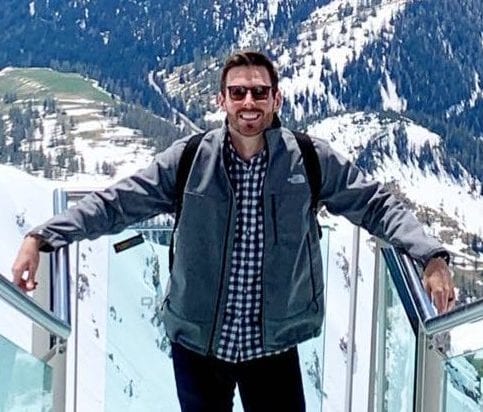 Jeremy Sweat is the Sales and Marketing Director at J.Shay Event Solutions. When he's not working, he enjoys traveling with his wife, scuba diving, and triathlon training.