We Build and Manage Your Event Software
1-Week Registration Site Builds, Mobile, and more.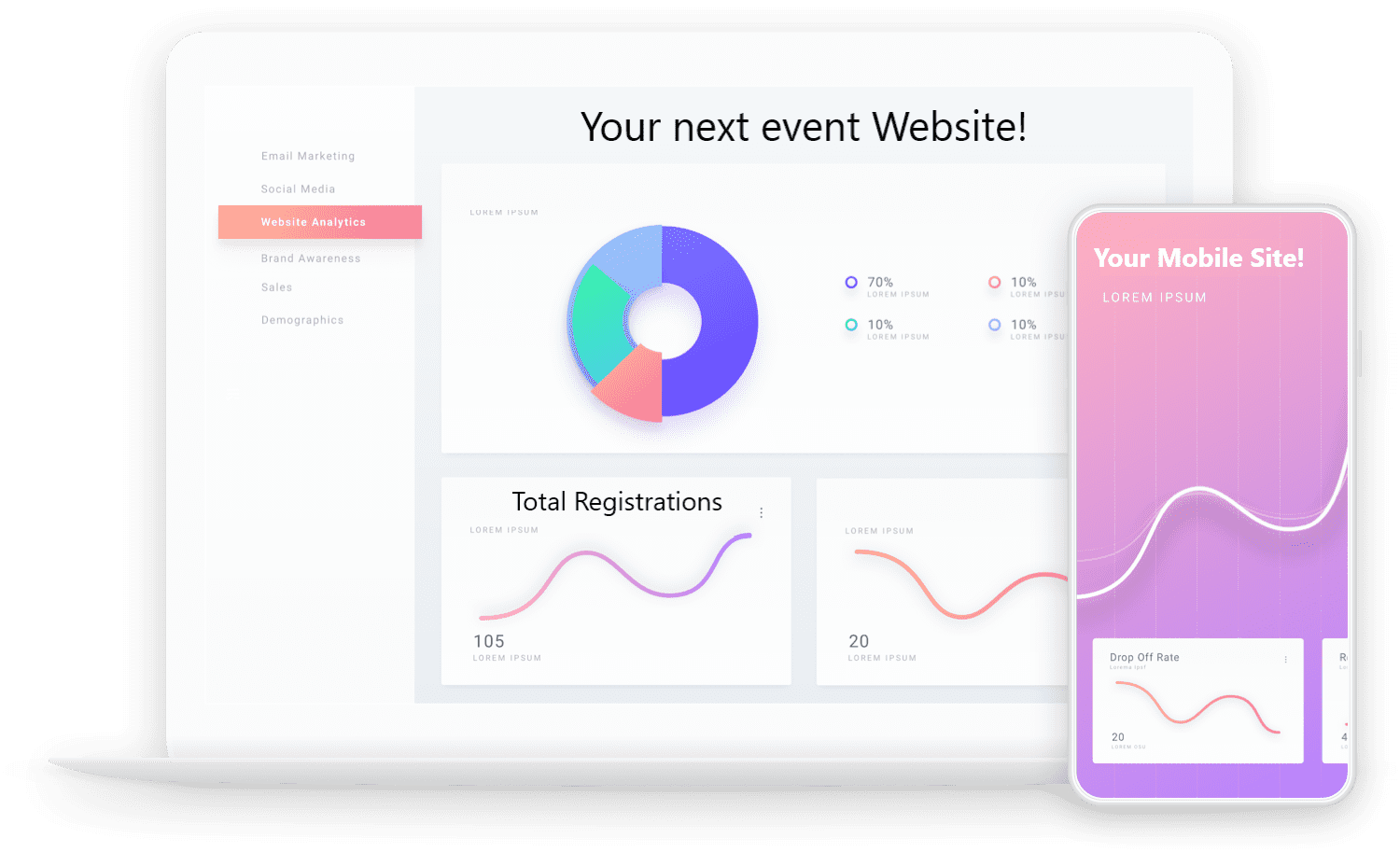 Want to focus on the strategic aspects of your job?
Let us handle the event software. 
As Cvent Partners, we know there is often a gap between great event management software, and actually being able to leverage it. As software evolves and interfaces change, building and managing websites and apps is the last thing you want to worry about when planning your next event.
Let us worry about the software management so you can focus on the strategic side of your business.
Event Mobile Apps
Event Mobile Apps are now more common than ever. Make your event information MOBILE so your attendees always have access. 
Beautifully branded websites that we can full turnkey-build for you FAST, and/or manage!
OnSite Check-in & Badging
Easy to use Cvent Check-in and Badging systems for your next event make managing attendees a BREEZE.
A Perfect Extension of Your Brand
A Full Scope of Event Services for any Corporate Event you have.
Event Management Software with the services to build and manage it all for you.
Create an Experience 
Develop a Strategy that allows for purpose-driven execution.
Our Flexibility means we can turn-key an entire event, or handle the aspects you only want to farm out.
Is your next corporate event for colleagues or customers?
Each event is one of your biggest opportunities to drive revenue, but your audience will impact the theme, content, and influence.
Explore the best event management options.